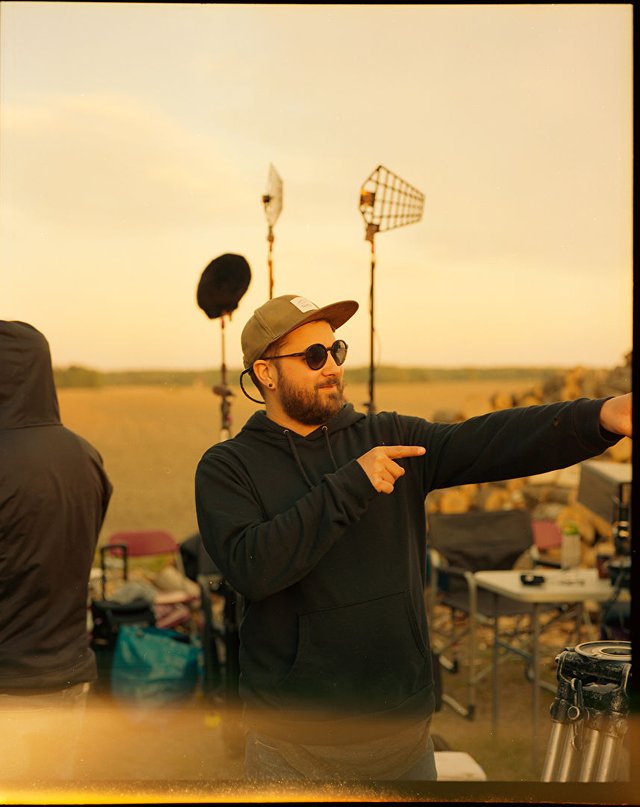 By G-tron.
The photo is of the sound recordist on the TV show i work on. Shot on Kodak portra 400 120. GW670 fuji camera.
How are y'all doing my friends. You Steemians! Is this still online?! What's new up in this blockchain summercamp!?
I just got back from a road trip across Quebec. It was fantastic. I took some photographs as well, so the photos will be coming up here and on IG and everywhere else in the near future. I'll probably do a video talking about the trip and showing you the photos too. I got some INCREDIBLE videos from the trip, so the vlogs should look fun too.
In this couple of weeks off of the TV show work, I'll be catching up with you guys. What's happening around here lately? EOS launched... that was pretty exciting.
Personally I'm very interested in EOS and what kind of dapps will be appearing soon. Anyone here also keeping up with what's happening in the EOS camp?
There seems to have been controversies already surrounding this cryptocurrency, which isn't really that strange in this industry anyhow. But legitimately the talks have been around block producer voting / decentralization / governance / whales / RAM / constitutions, to lip off the top issues. People take these issues to knock on EOS but those who do are completely missing the point here. EOS has the community it needs to actually solve these problems, whereas many projects out there are dead in the water with no hopes for future improvements or corrections. I think that community is fundamentally the key element in a successful blockchain network in the future, where people will actually use it in their daily lives. There must be trailblazers to make the path, and the path strays here and there, but if they are successful in this VERY ambitious experiment, EOS will go places. Even if it doesn't go all the way, it will pave ways for others. And that's the point.
G-Tron.
G-Tron Instagram: https://www.instagram.com/ginga_tron/
HORS Channel Instagram: https://www.instagram.com/horshorshors/
HORS on Twitter: https://twitter.com/hors_vision?lang=en
HORS blog on Steemit: https://steemit.com/@hors