This is one of my covert ops shots using discreet Sony a3600 on the streets of London with my "unnoticeable" technique i was telling about a few times before.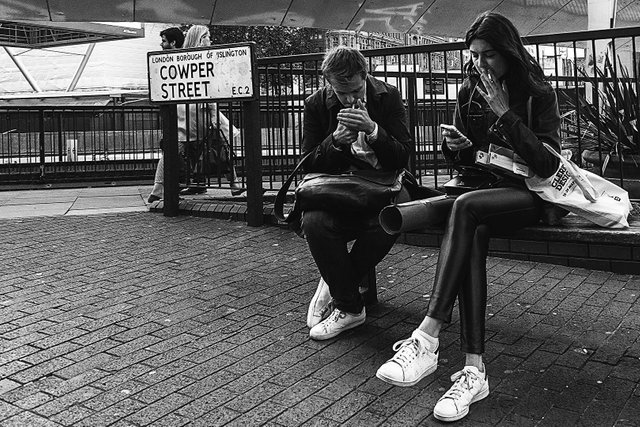 Frankly i do not think they would have noticed me if i took a shot naked with a huge DSLR and enormous lens. These guys were so immersed into things that they do :)
BeScouted is a premier photography community on Steem blockchain.

David