Why am I so excited about BEOS? 
As a long time investor and hobbyist in the crypto sphere I am "forced" to be  interested in legal and jurisdictional compliance. BEOS meets those criteria because it was carefully designed to launch without an ICO and only after rigorous legal parameters were met! 
If you go to their site at BEOS.world you will see a red banner at the bottom which reads "This is not an ICO". If you delve any further into this topic you'll discover how careful the team behind BEOS has been and how much this type of forethought was missing when other projects were launched! Non compliance may come back to bite and even bring down other seemingly successful launches!
To learn more about the legal diligence that went into this project you can listen to BEOS's legal counsel Larry Hilton here.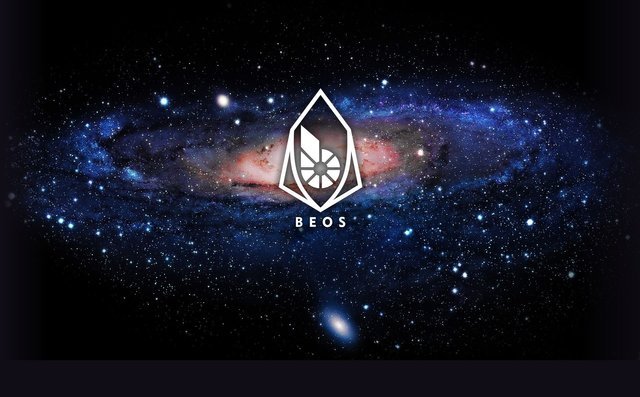 What is BEOS?
Appart from the legal ramifications there is a LOT more to love about BEOS!
BEOS is a fork of the EOS blockchain which will enhance the value and utility of Graphene family members Bitshares, EOS and BEOS. And remember, Steem is a Graphene family member too!
From one of the founders, Stan Larimer:
"BitShares EOS (BEOS) is conceived as a middle chain sitting  between BitShares and the EOS main chain.  It will give smart contract  capabilities to BitShares assets and make BitShares assets portable  across the EOS domain.  In its first release, however, it serves only as  a way to get BEOS tokens delivered into the hands of participating  BitShares supporters." Source
How to Get Free BEOS Tokens
Again via Stan Larimer:
"All 2.6 Billion of the publicly available BEOS tokens will be  given away over a "rainfall" period of 89 days beginning a week from  this posting on April 9th, 2019.  All you have to do is move your  bitshares onto the new BEOS chain and leave them sit there for up to 89  days to collect your corresponding share of the BEOS tokens proportional  to the total number of BTS everybody deposits there. (If you have 1% of  the total deposits, you'll get 1% of the total BEOS given away every  hour of every day in the rainfall period.) RAM tokens to give access to  memory resources will be given away over a much longer 80 week period."
You can read the entire article here: BEOS Launches Today - Here's how to get yours!
I Staked My Bitshares And am Receiving Free BEOS Tokens
I followed the instructions contained in the post BEOS Launches Today - Here's how to get yours! and have already received about 100,000 of the 2.6 Billion coins that will be be distributed to Bitshares holders that would like to participate. 
I can remove my Bitshares from their staked position whenever I want but as long as I leave them there I will receive more tokens every hour of every day for the full 89 days of the rainfall period. Wow!
The lead developer of BEOS is Dan Notestein of @blocktrades and blocktrades.us fame and you can learn a lot more about the escrow account that holds your Bitshares from him here.
Do You Own Bitshares? You Can Get Free BEOS Tokens!
Almost 260 million Bitshares tokens have been staked and are receiving rainfall
Do you want BEOS? Just follow the instructions here
These are exciting times and this is an exciting launch!



Questions?
Just join the official Telegram channel  BEOS = BitShares + EOS
Thanks for following me on my blockchain travels and I look forward to sharing my adventures with you.  
 
 
Until next time,   
  
@kus-knee (The Old Dog)  

Let's Succeed Together!