It has been 3 weeks since I posted a #beersaturday post? While that may be way too long, I can assure you my station as THE STEEM BEEROLOGIST is safe and sound out in the real world. I have spent those 3 weeks discovering new beer, revisiting old favourites, photographing beer for upscale restaurants, being photographed drinking beer for promotional purposes, and even working to bring a brewery on as a new client.
Let me catch you up ...

New Beer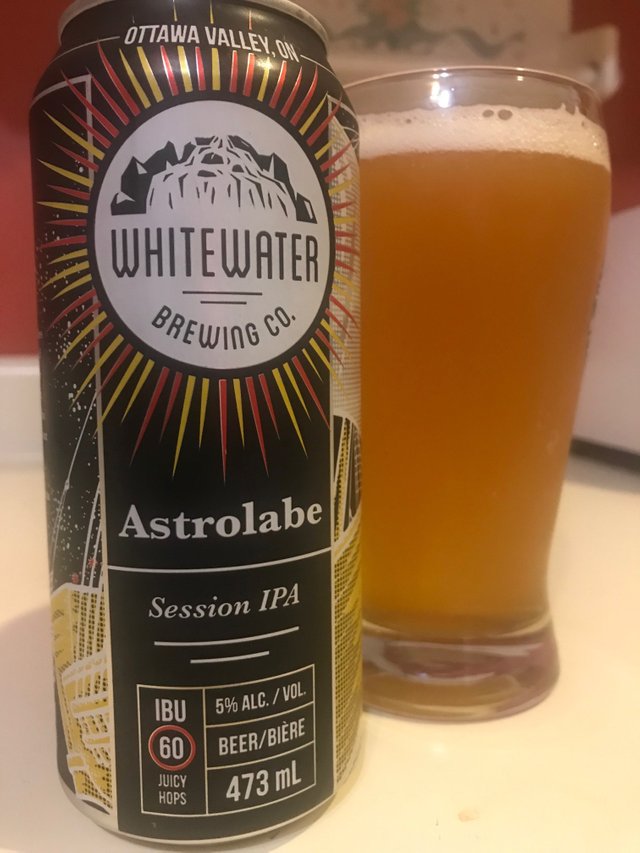 My on again off again relationship with Whitewater Brewing https://whitewaterbeer.ca out of Ottawa was on again this month. I was underwhelmed by the shelf presentation of this beer but was in the "alright, lets fill out the last couple cans of this 6-pack with something new" mode. Proclaiming 60 IBUs of bitterness and hops in a 5% ABV beer is reason enough for me to give it a shot. Why they had to specify that they were Juicy Hops is just hopeful thinking and Astrolabe must have a good story even though it is plainly classified as a Session IPA.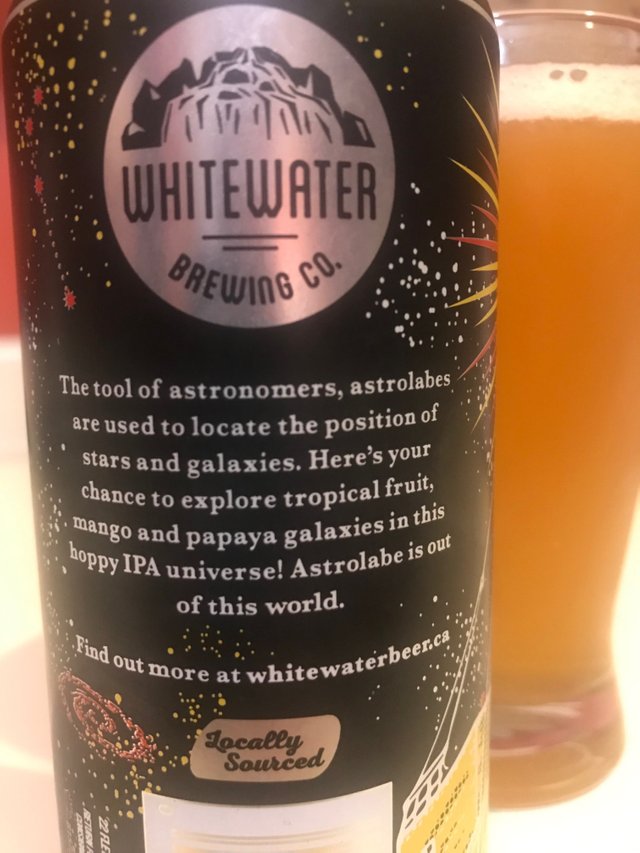 When you give it a pour, you see a nice colour with a nice consistent unfiltered haze. Spinning the can around to see what the story was, I was assaulted with a TLDR block of text I was tempted to just ignore. The thread-thin connection between Astrolabe and this brew is tied to the notion that there is a galaxy of papaya and mango inside, and you are .001% smarter knowing an Astrolabe is a galaxy measurement tool.
Another silly branding strategy in an increasingly crowded space is not doing Whitewater any favours. I did not hate this beer and would buy it again if I was getting 12 lighter beers for a summer adventure. Not bad but not great and most likely destined to be lost in the universe of better beers.

Old and New Combined with Business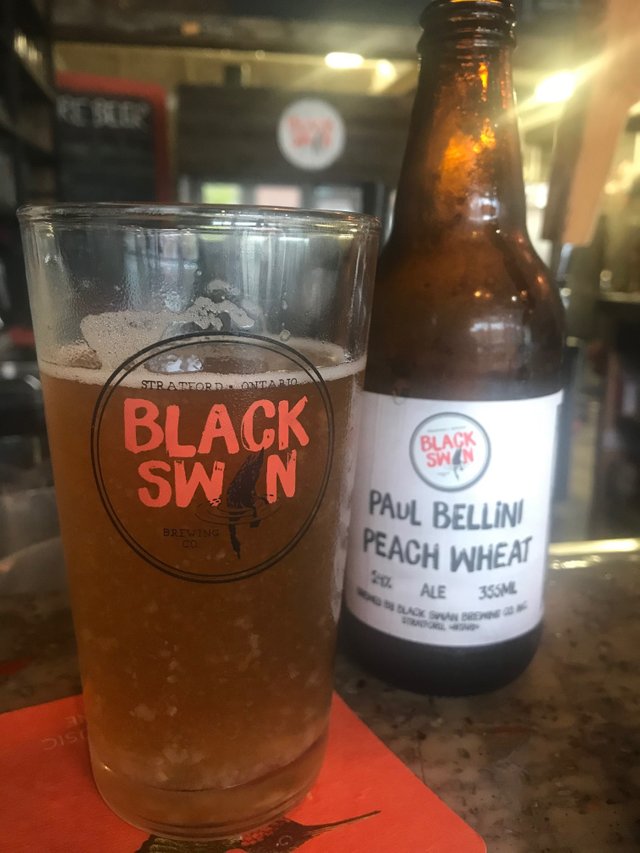 This picture tells at least 3 stories for me. The brewery is the oldest of the new craft breweries in town, creator of one of my top 10 IPAs for the longest time, and is run by a friend of mine. Definitely an old and long running favourite.
The beer on the label and in the glass is something brand new to me. Paul Bellini is a Canadian comedy icon best known for his role on the classic series Kids in the Hall https://www.imdb.com/title/tt0096626/?ref_=nm_knf_t1 (srsly if you haven't seen that, think SCTV evolved and refined into some really funny and silly classic skits.) The particulate in the beer is actually small pieces of real peach which make this beer so genuinely yummy and juicy without making it annoyingly peachy. Really damn good!
The crossover for me was that enjoying this beer was in the context of not only a good conversation with a friend, but a sales meeting that holds the possibility of a business partnership which would end up being a win/win. Stay tuned to @town-crier for the story when we get this deal done.

Speaking of @town-crier, Marketing Beer!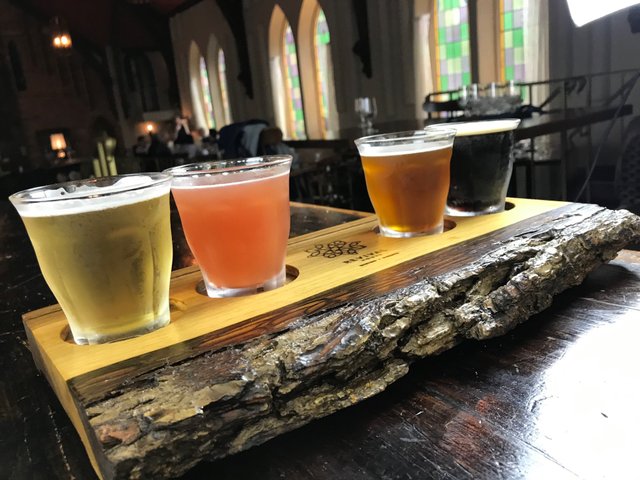 I teased a little of this cool photo shoot on my post https://steemit.com/beer/@zekepickleman/zeke-office-for-the-day-mo34wsev and told a bit of the story on the business blog https://steemit.com/entrepreneurship/@town-crier/town-crier-spotlight-revival-house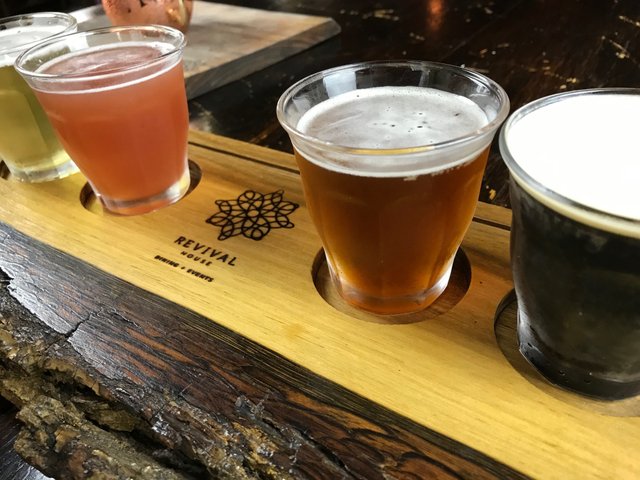 Beer and business DO mix when you have a client that has a dozen taps of great beer and such a great flight to enable you to sample them. These ones were picked for their variety of hue and personality in attempt to showcase the variety. There is a classy purposefulness in everything Rob tries to do at his restaurant and I can see evidence in the presentation of this flight.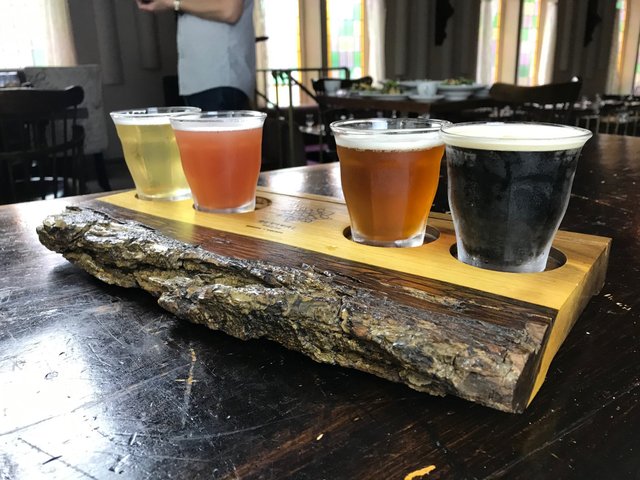 By the end of the photo shoot, I had interfered with our photographer enough and we really needed a drink. Rest assured, we gave this Ale, Sour, Stout and Lager a good home. Flights rule!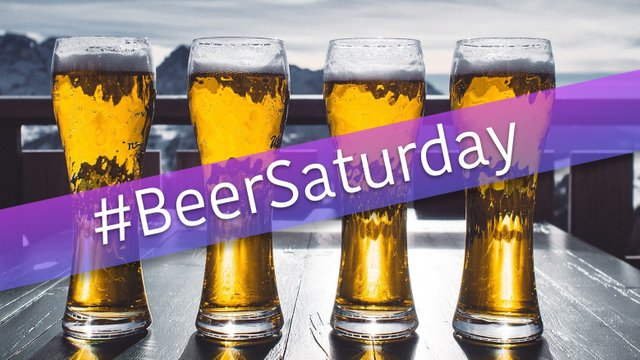 You don't have to be a registered Beerologist in order to post on #beersaturday.
You simply have to have an account on STEEM and love to write about beer.
https://steemit.com/beersaturday/@detlev/beersaturday-week-121 Give my drinkin' buddy a follow and write your own post. It is a great social drink, a way to turn a potentially bad habit into a hip pastime, and a way to earn STEEM and !BEER Tokens along the way. Come have a drink with us.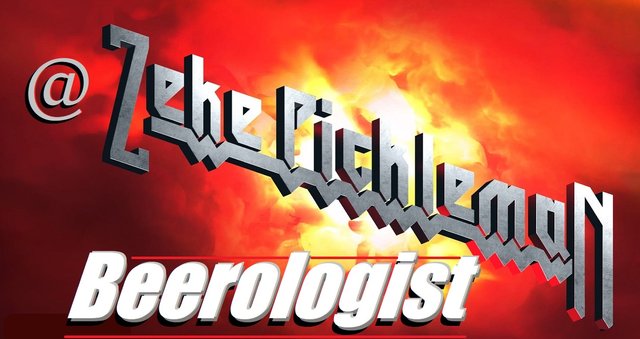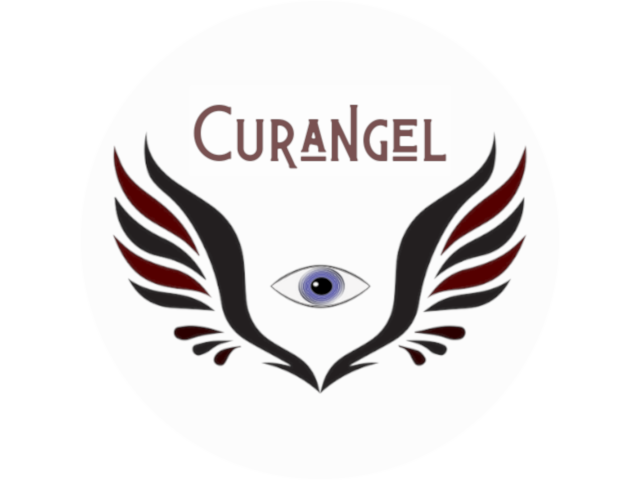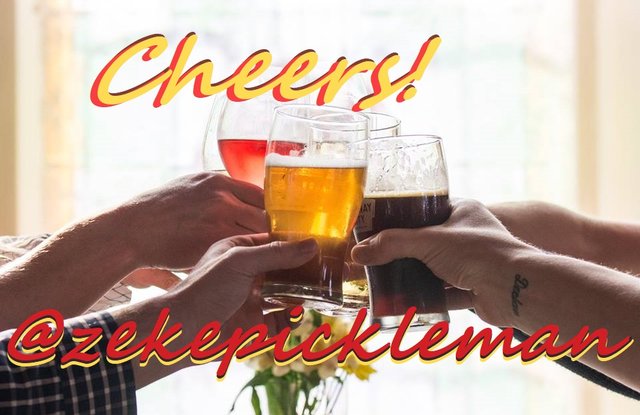 Title image courtesy of
https://www.pinterest.pt/goldensaintbeer/
with a little Zeke design on top.

Which beer image makes you the happiest?
---
Posted via Marlians.com