🍻 tj5553's Travels - Australian Beer Tasting #3 🍻
Hello All!
---
After being away from Steemit for far too long, I am back! Today I'll be sharing my third Australian beer review. This was a local brew out of Canberra. We had just flown in from Cairns that morning, via a detour through Brisbane. My wife was not up for a decently long walk to a restaurant, so we decided to eat at one of the venues provided by the hotel. We were staying at the Park Hyatt, and fortunately they had a few options for us. We ended up deciding to eat at the cozy little bar that was tucked away off to the side, accessible by an unassuming corridor off of the lobby.
---
Here is a picture of the front of the little bar/restaurant from the hallway.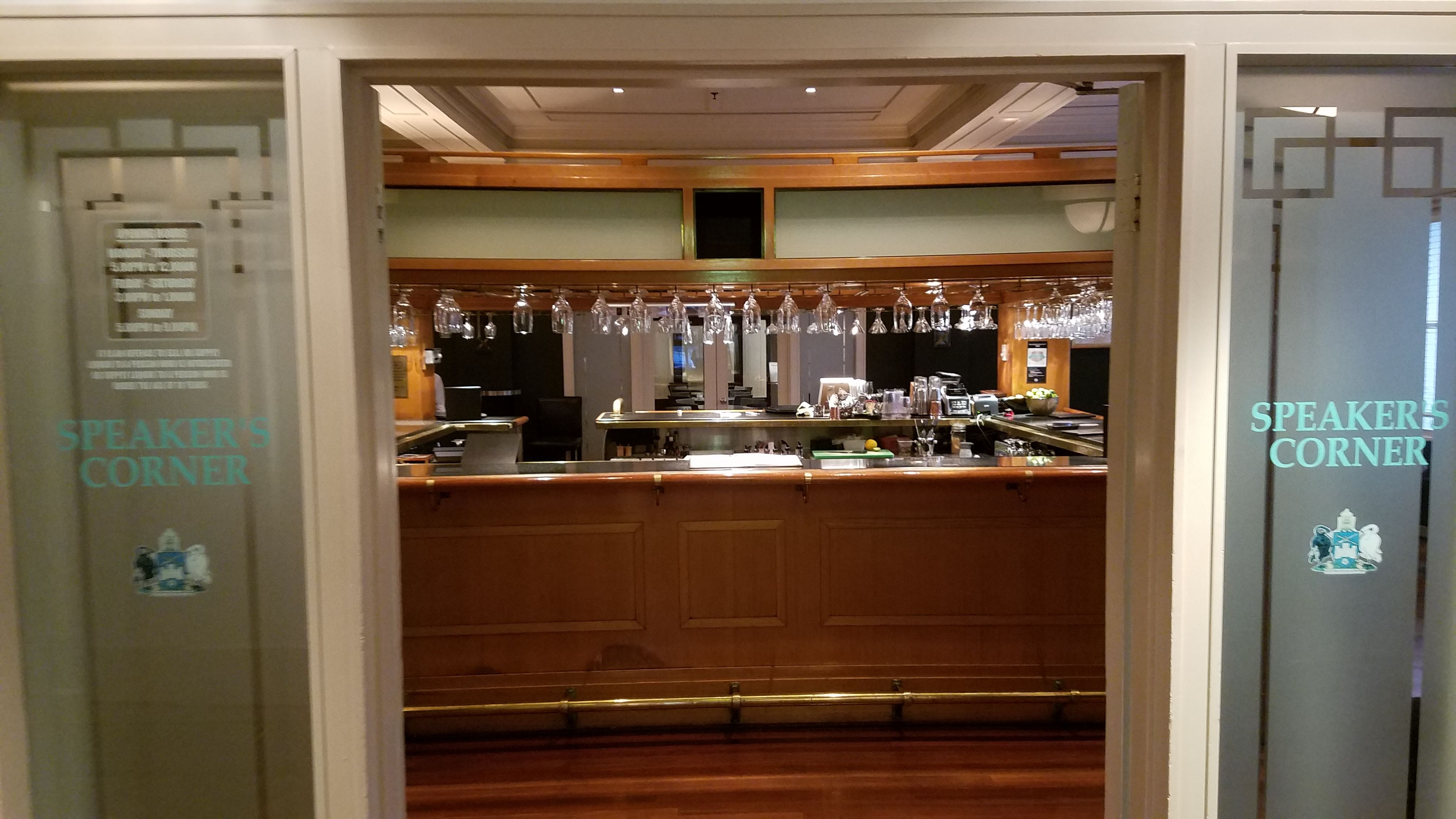 ---
Here are a few shots from inside.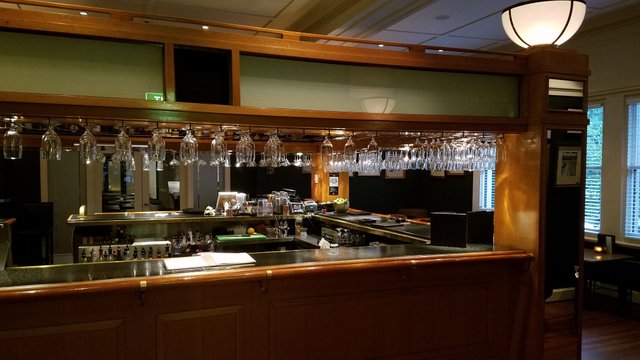 ---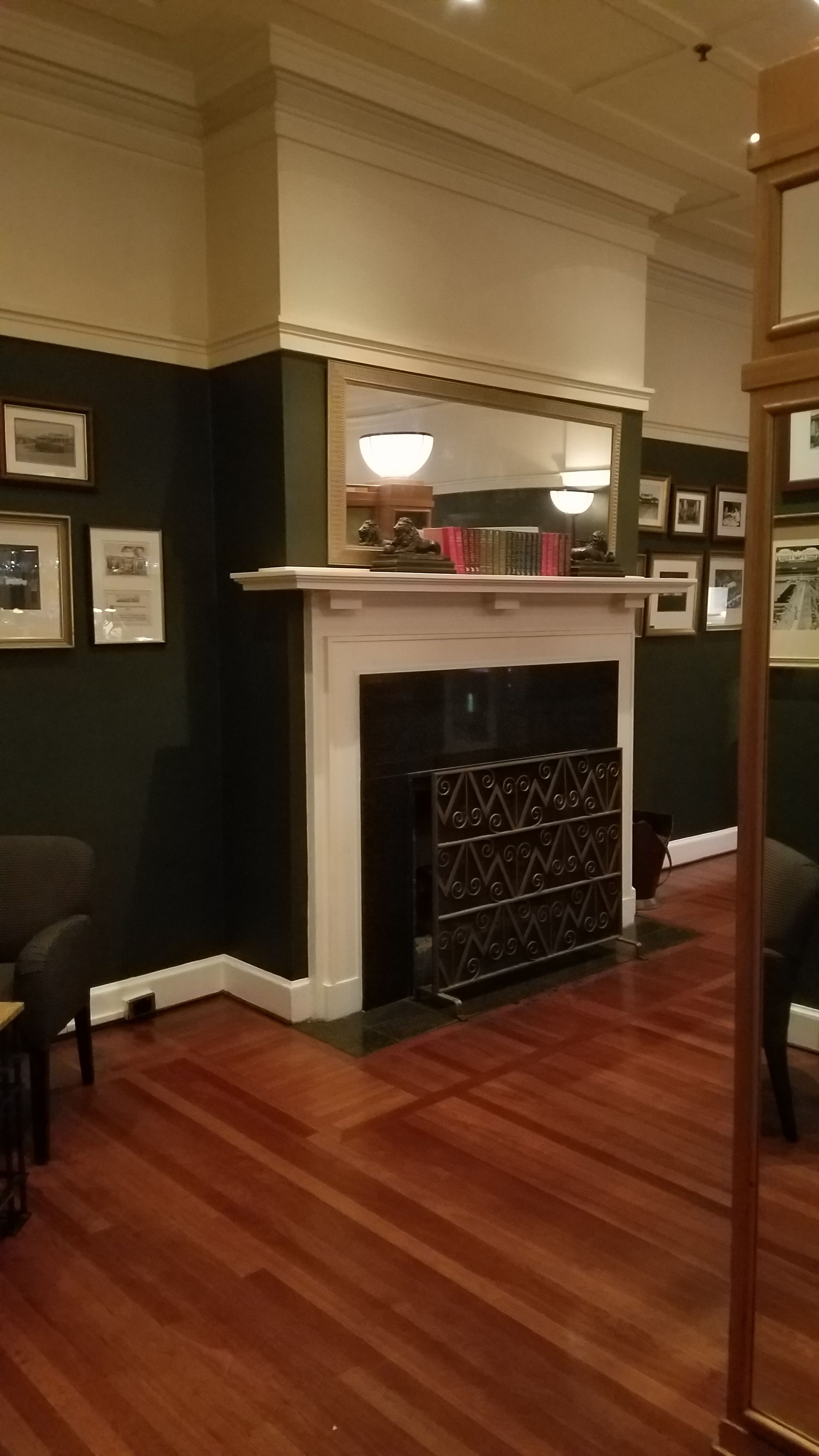 ---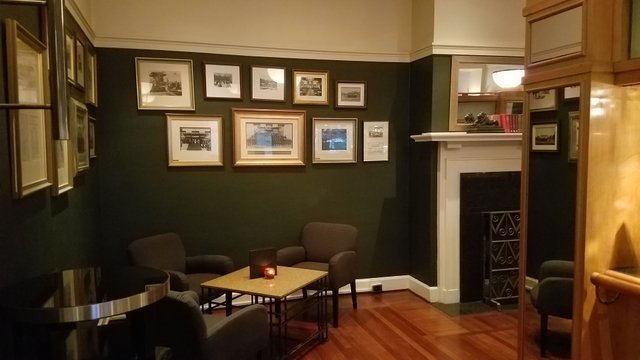 ---
It was a lovely atmosphere, quiet and comfortable. The walls were covered with historical photos, showing the history of the hotel, events that occurred there, famous visitors, etc.
After looking through the menu here, we quickly ordered our food and I decided to go with an IPA for my beverage. Of course I wanted to try the local brew, so I selected Crankshaft IPA, by BentSpoke Brewing Co.
---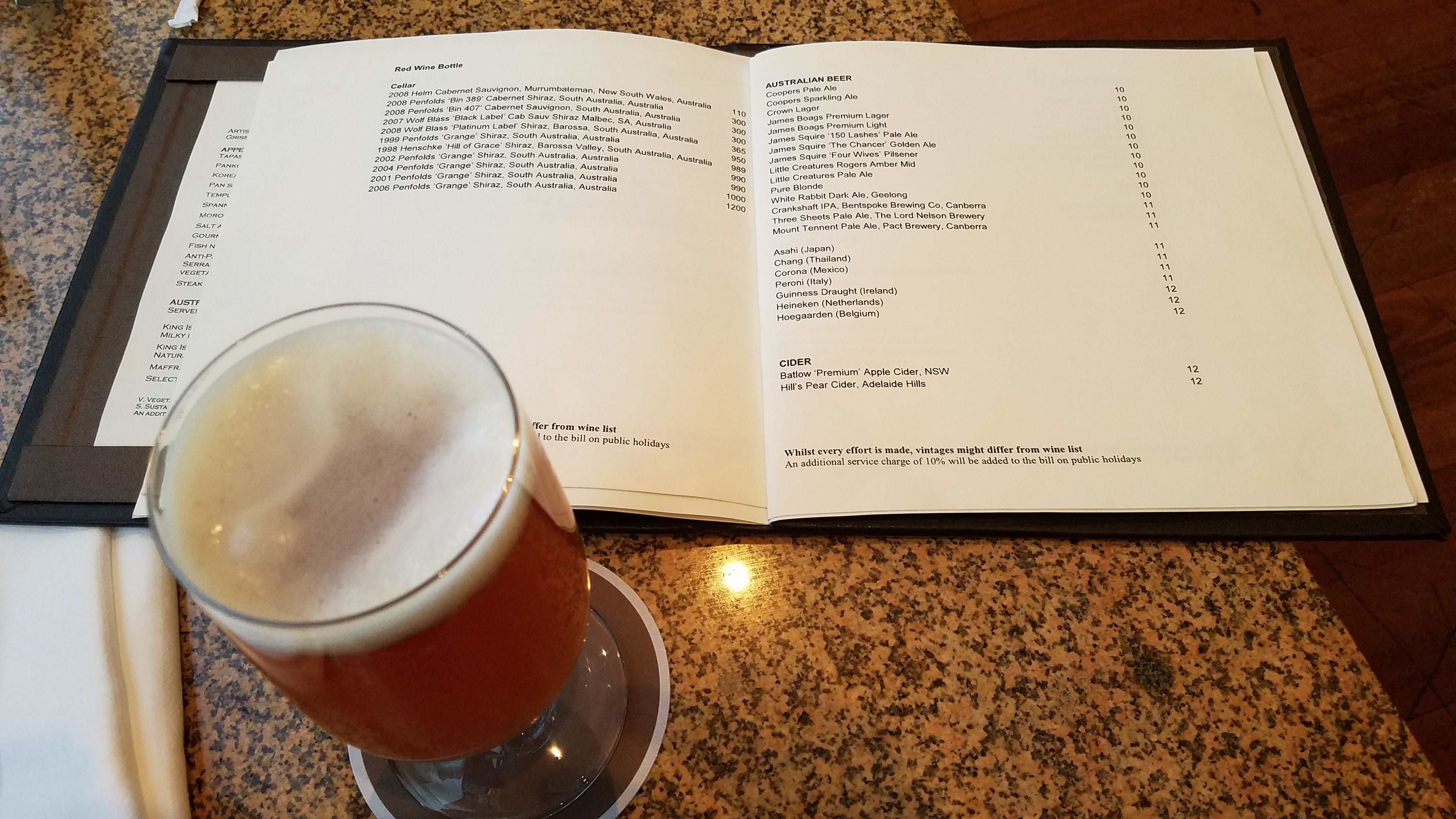 ---
The beer poured a beautiful, slightly hazy, rusty orange with a white head.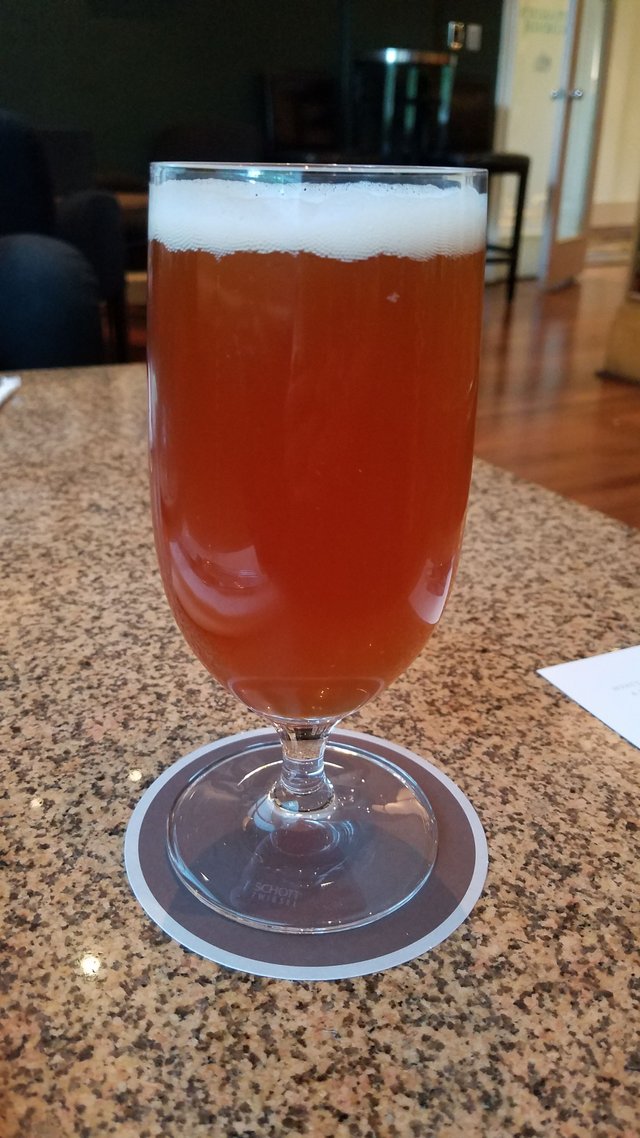 ---
The majority of the head faded rather quickly, but a bit of it lingered on for quite some time.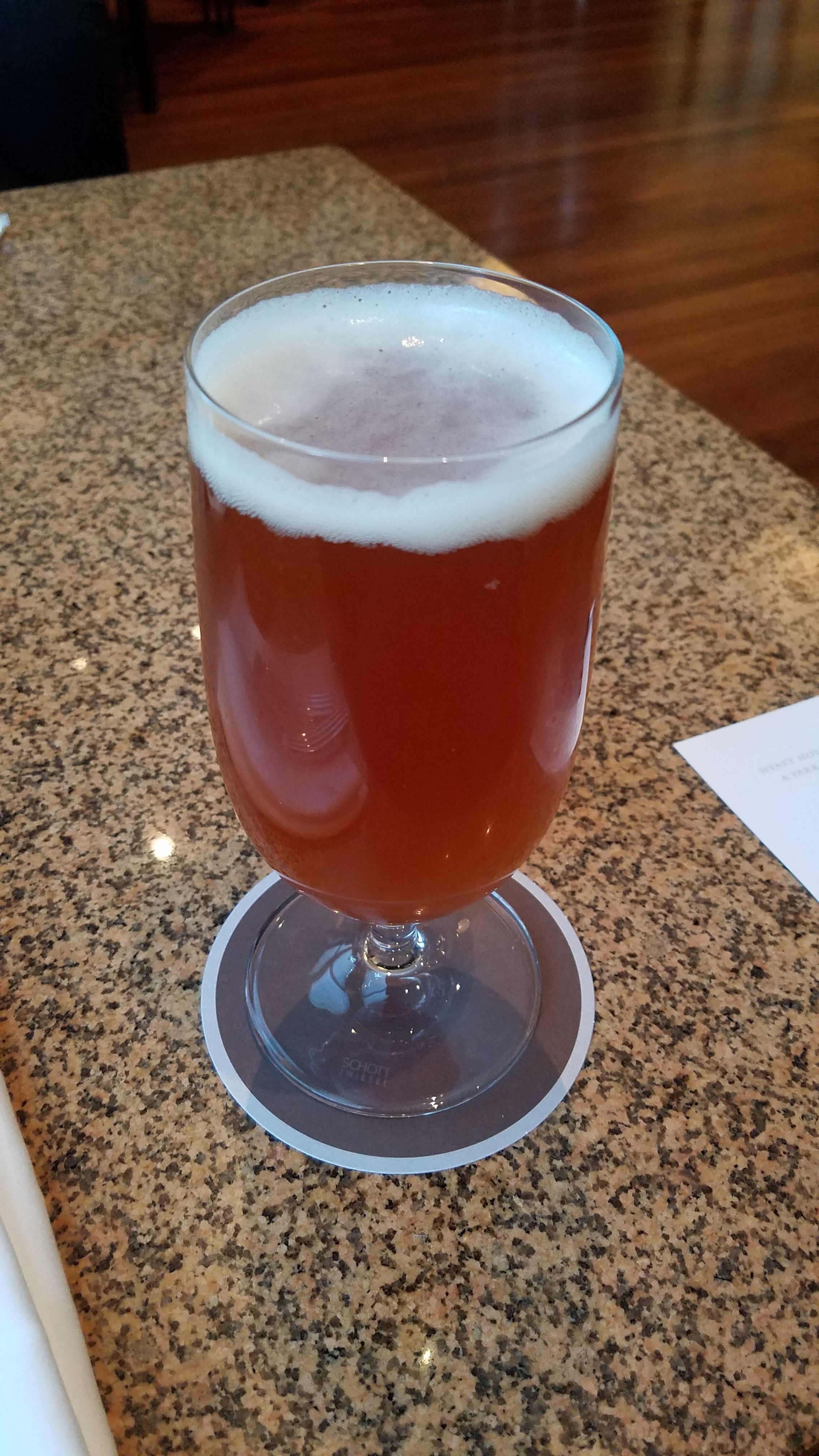 ---
I probably did not do a great job of pairing the beer with my food, but I certainly still enjoyed them.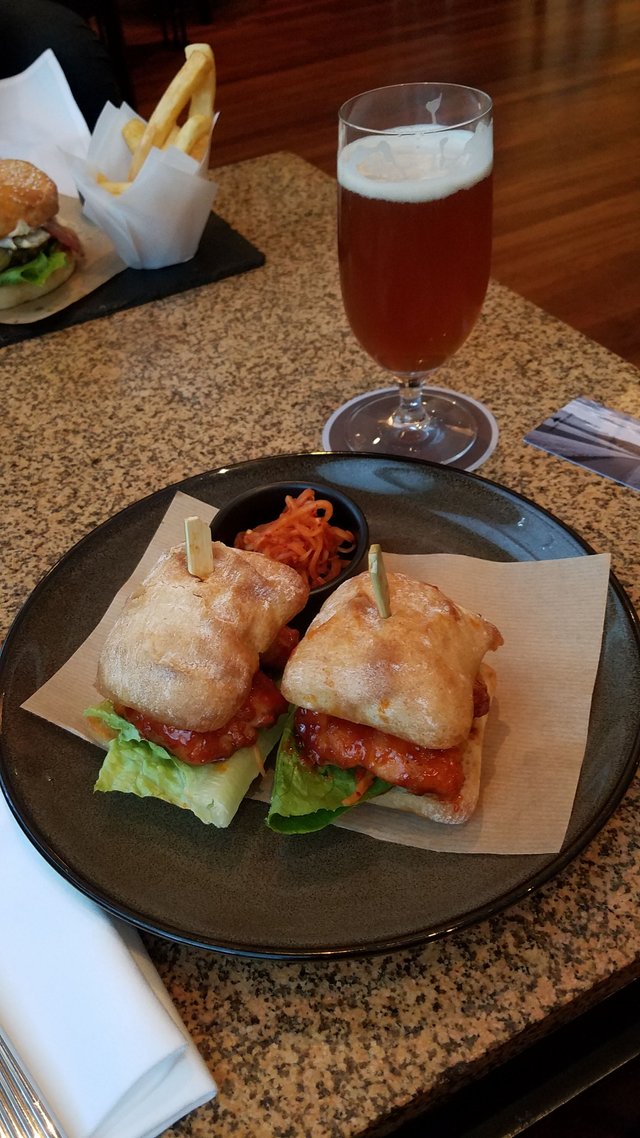 ---
Crankshaft IPA
| Crankshaft | Brewed by BentSpoke Brewing Co. - Canberra, Australia |
| --- | --- |
| Style | American IPA |
| Alcohol | 5.8% ABV |
| IBUs | 35 |
| Format | Draft |
| ---------- | ---------- |
| Appearance | Slightly hazy, rusty orange with a white head. Majority of the head dissipated quickly, but left a thin, lingering layer for a long time. |
| Aroma | Hoppy! Citrus, particularly orange, with a hint of pine resin. Balanced by some malty sweetness. Very citrus hop forward. |
| Taste | Initially malty, sweet, citrusy, and delicious. Flavors fade quickly. A bit of pine resin comes through toward the end. Finish is slight hop bitterness, with subdued citrus flavors and a touch of pine resin. |
| Mouthfeel | Medium to medium-low, very fine carbonation. Creamy and medium-bodied at first, transitions into a lighter mouthfeel as the fine carbonation fades. |
| Tasting Notes | Overall, I enjoyed this beer. The smell and taste of the orange/citrus flavors was excellent and well-balanced with the malt. My main issue was with how the flavors seemed to fade out. The initial taste was delicious and satisfying, but it felt as if the bottom quickly fell out, leaving you with a beer that felt somewhat anemic. The flavors were still there, but much more subdued, making you want another sip to get that initial taste back. Of course, like an addict, I had to comply, seeking that high even though I knew it would fall off again. Maybe this is what they were going for. Provide a good tasting beer that teases the tastebuds, but always leaves you wanting more, just to make you get another when you realize it's gone. All in all, the beer was good, but I do not like it when the flavors drop off like that, so that was a big negative in my book. |
| Score | 6.5/10 (This is my subjective score) |
---
Thank you for reading my review!
If you have any advice/criticisms/suggestions by all means please share them with me below.
I will do my best to review and use them to improve my reviews in the future.
Cheers!