The Beer Saturday Challenge by @detlev is going strong. Steemians really like their beer.
I was out with some friends at the Arena Tavern in Letchworth. You may remember I played at an open mic there recently. It was fairly packed for local band Rickshaw. They have been around in some form for decades. They play lots of classic rock tunes including Bowie, The Who, Coldplay and Sex Pistols. They included a couple of Christmas songs this time.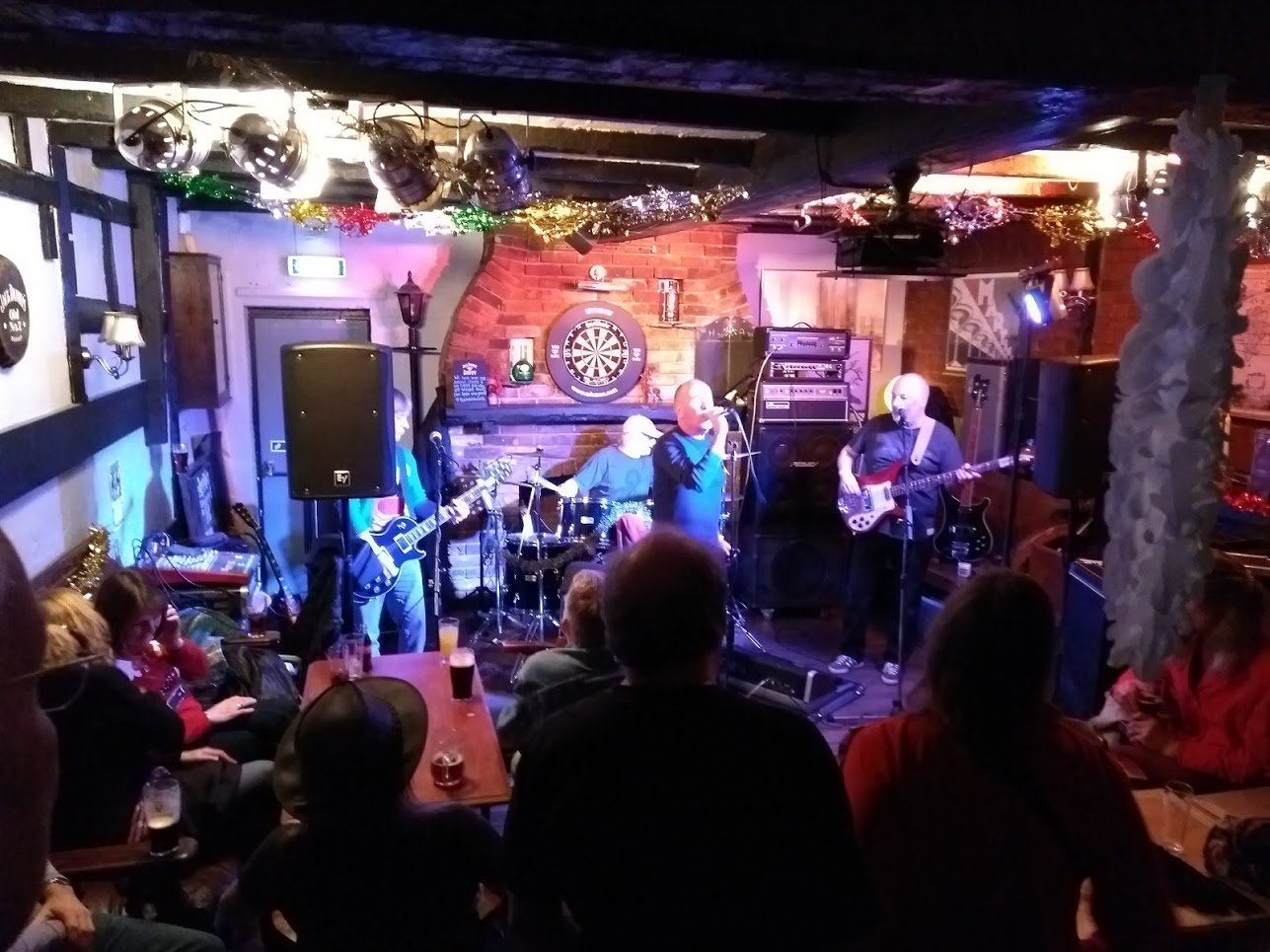 I went for a festive beer called Rocking Rudolph. It has some spicy elements to the taste. It doesn't get great scores on that site, but I'm not so fussy.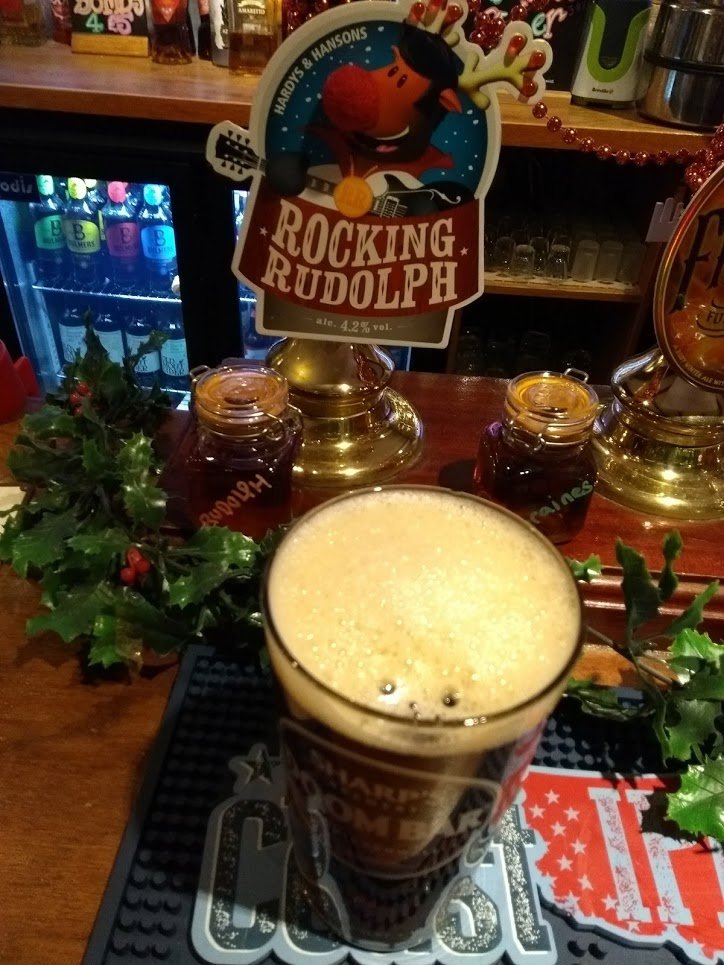 The band are really good. Bassist Mark had some bass pedals to get some extra low end and was playing those at the same time as acoustic guitar on one song.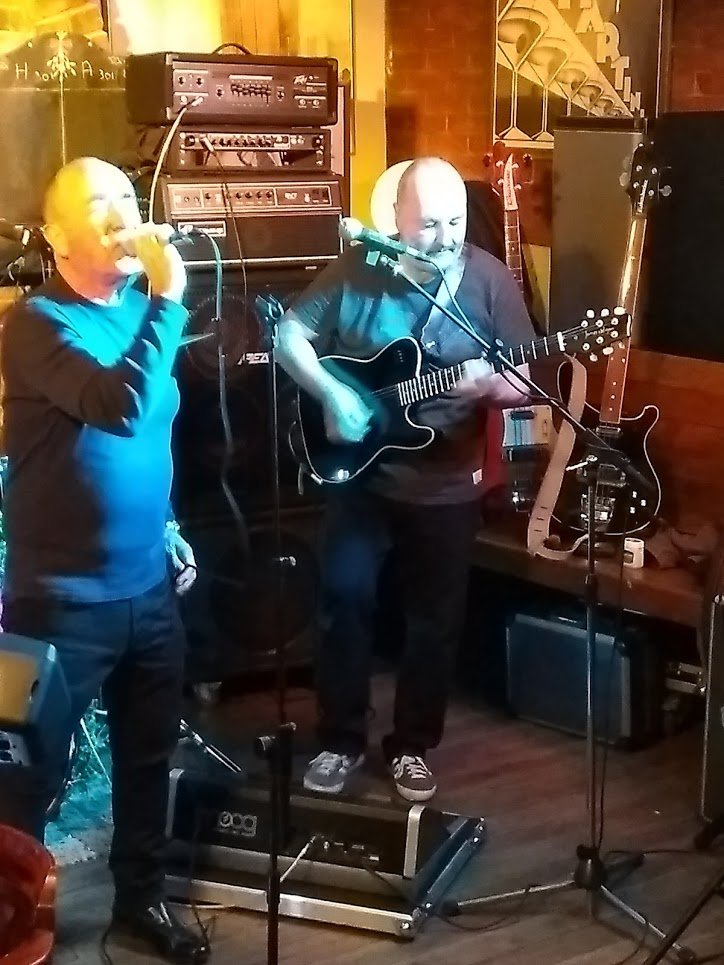 This isn't a great shot, but it's not one you normally see. Guitarist Terry goes for a wander during one of his solos and he was standing right in front of me so I could hold my phone over him. He has a wireless system so he's not dragging a cable around. Terry is a great player and also repairs guitars. A friend has had some worked on by him.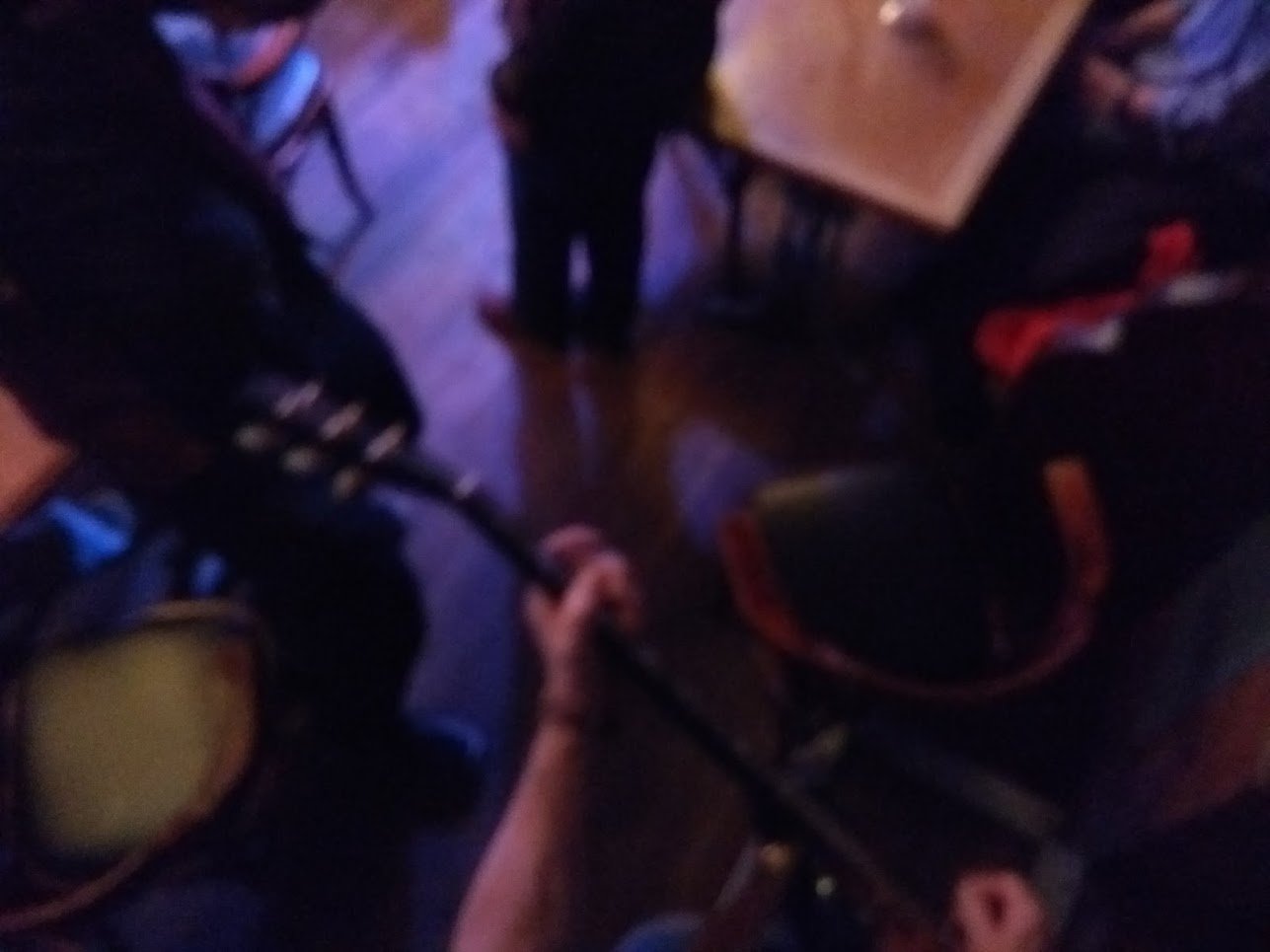 It was a fun night. We had to go out in the freezing night to find a taxi home, but didn't have to wait too long. As we expected from weather reports we awoke to this. We had been planning a trip to see our daughter, but we'll stay at home as the roads may be dangerous. Most of the UK does not deal well with snow as we get it so rarely. Note that I didn't go for a run today. I have my limits.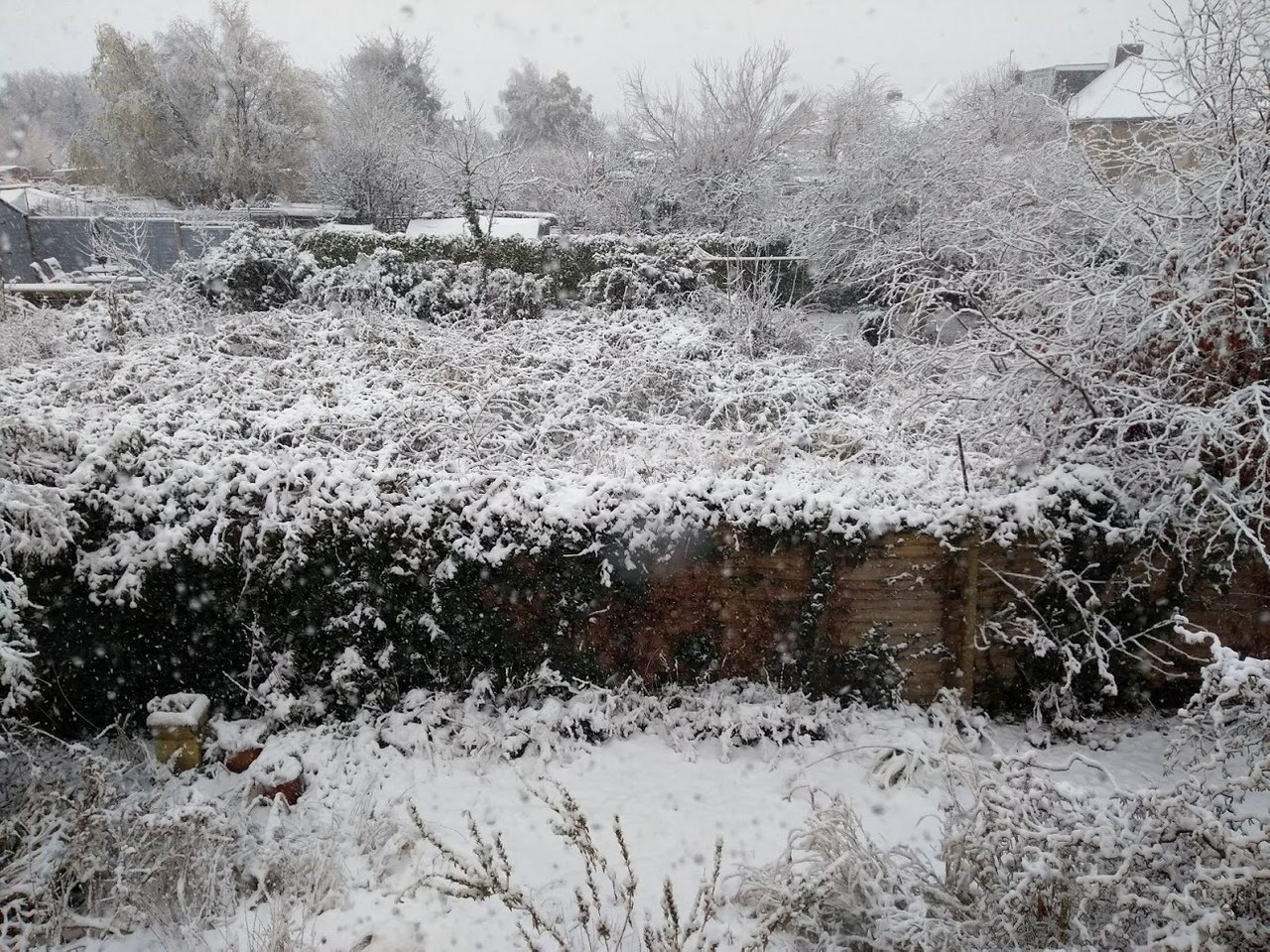 Rock on and cheers!
Convert Steem to Bitcoin (and others coins) using Changelly.
>Join my
Streemian voting trail
.
Mine cryptocurrency in the cloud at Eobot. You can earn as you chat using WowApp. If you use these links I get a small reward. You can recruit others to do the same.