Went to the pub on new year's day and they were doing a special offer on three different brands of beer, not going to turn that down especially for new year.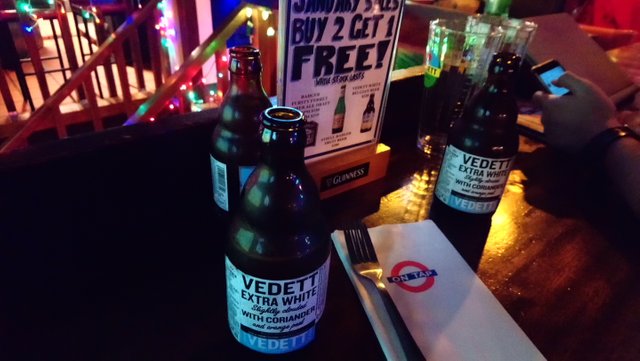 Vedett beer isn't a brand that I'm familiar with, and it seemed like a good opportunity to try something new. Plus it was splashed all over their menu. To be honest, sometimes it's not worth over analysing something when all you want is a simple drink. I prefer to take the easy route.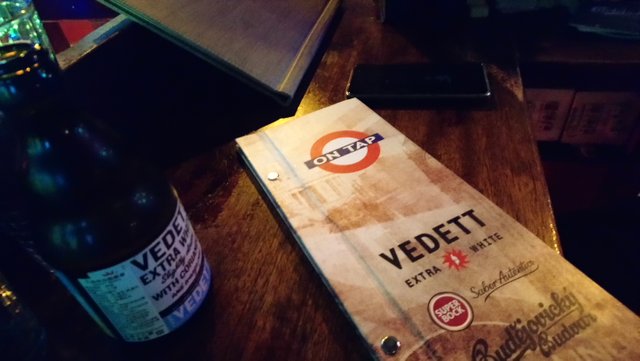 The Vedett White says it's slightly clouded with white coriander and orange peel. Actually, when I chose this beer from the list of three I read down to extra white, and missed the parts about white coriander and orange peel. Not sure if I would have chosen it if I saw it. No, that would be over analysing again. Let's move on.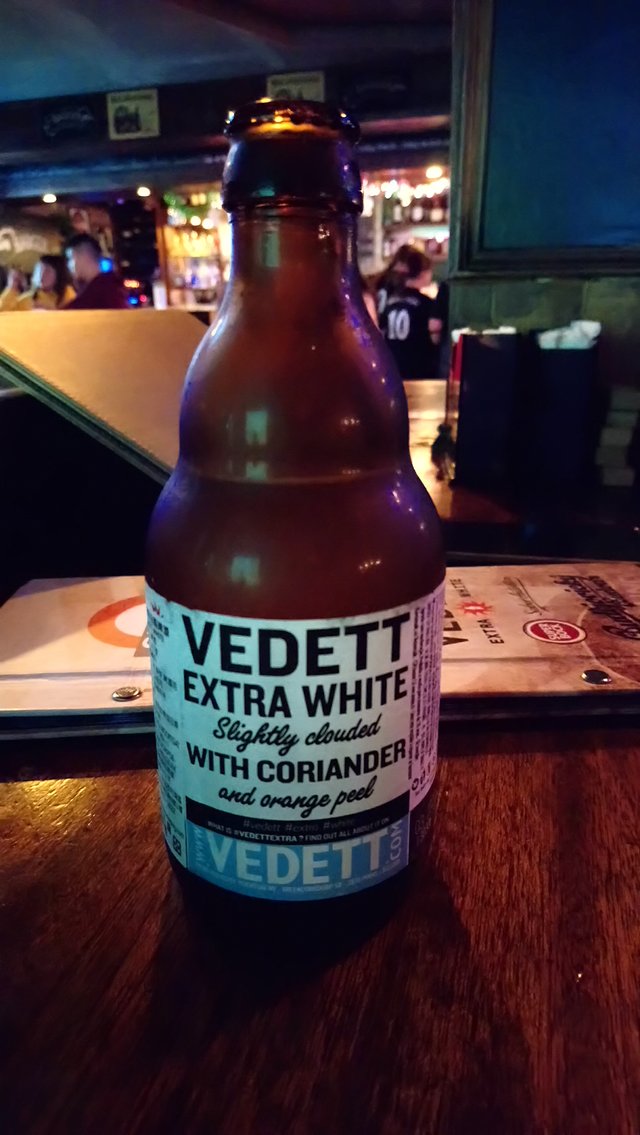 The beer comes is a 330ml brown bottle with 4.7% alcohol. So far everything is standard. I couldn't see how clouded the clouded beer was through the brown bottle, and I didn't pour it into a glass to check either. With hindsight, even if i did, I probably couldn't see much as it was pretty dark inside the pub.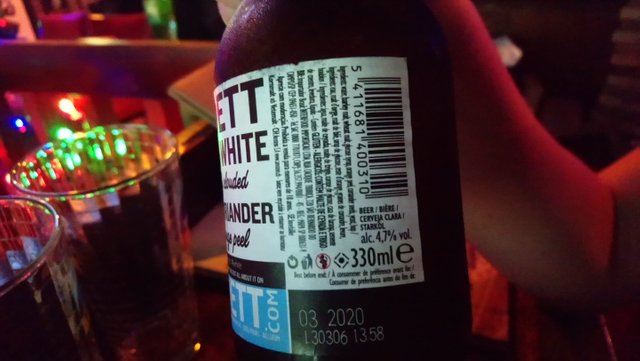 Now for the taste of the beer. I had this on New Year's day, and honestly, I can't remember much of it. I remember when I drank it, it was good, nothing negative about it, but neither was there anything that wowed me. I'd say I was indifferent to it. What I remembered was that beer and football is always a great match.