Westmalle
You know this Saturdays. Working the whole day on all the things you never touch during the week and with all that business work. Then you forget the time around you.
This happened to me and as I recognized it, I went to my fridge to do something against this. What would be better as a beer for a Saturday with too much work.
A bottle Westmalle tripel was hiding there in the cold and called me for some help.
---
BeerSaturday with Detlev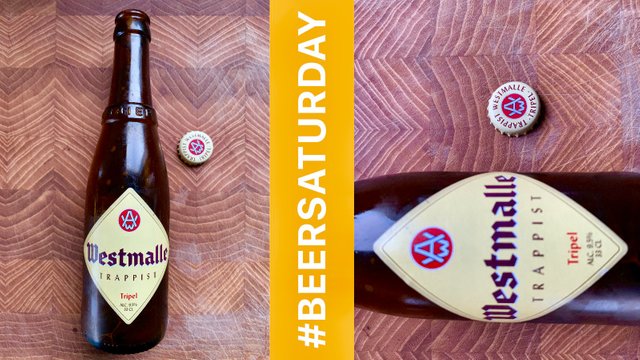 I like this different Beer as it is a real trappist and as it has this wonderful taste.
---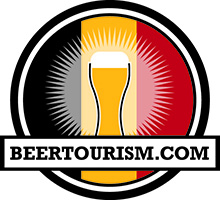 The Story of Westmalle
In 1934, the successful opening of the new Westmalle brewery was celebrated with a ground-breaking new 'super beer', brewed on the very same premises. Widely acknowledged as the first 'tripel' in the world, it was based on a recipe by Henri Vanderlinden, master-brewer of nearby Witkap in Brasschaat. He was then acting as an advisor to Westmalle
Text and Picture by belgium.beertourism.com
---
At the wodden plate
Ok, the beer was already gone as I called the bottle to show up at my wodden plate for a series of pictures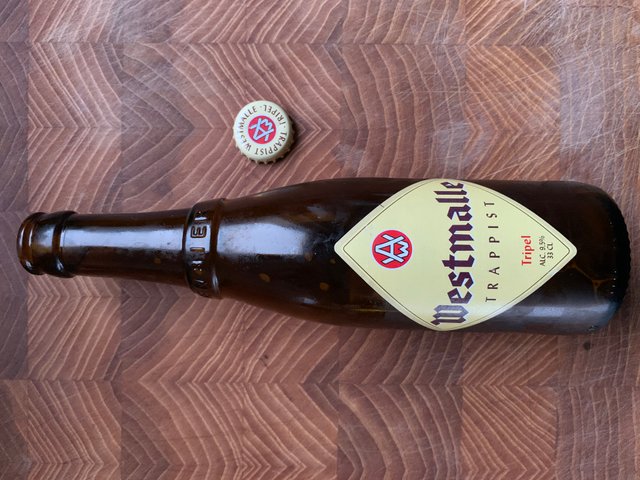 ---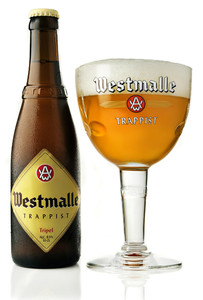 Character, Tastes & Aromas
Looking up the Website belgium.beertourism.com they write about Westmalle tripel:
This Triple lures you in with its sweet banana aromas, but then provides a hoppy bitterness as a background to the aroma symphony. Its malty body is enriched with yeasty alcohol esters and hop flowers. The character is predominantly herbal and earthy but, it is enlivened by CO2 pearls, ensuring a lively character overall.
Text and Picture by belgium.beertourism.com
---
My opinion
And yes, this Beer comes with a complex aroma and I was sipping it for a while as this is not a beer your drink like quickly as a simple pils beer.
I always like to have this ones for the taste while there are other for to satisfy thirst.
Finally I rescued the beer from the cold and the tight bottle.... ;-)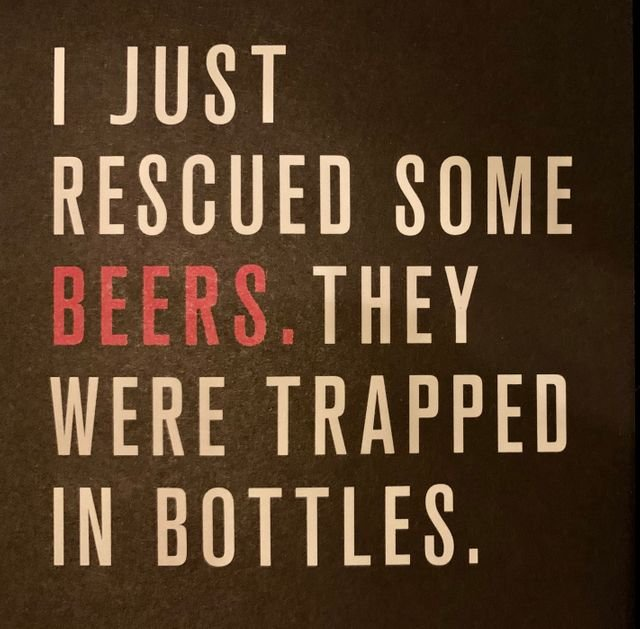 ---
The Label
Front with bottle cap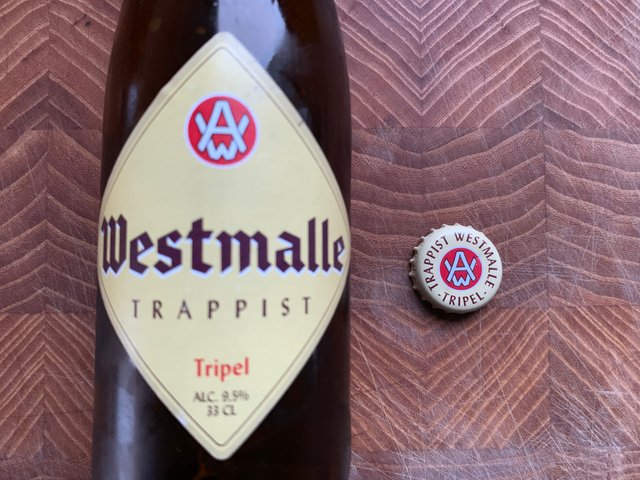 As you see on the label, it was time to drink the beer.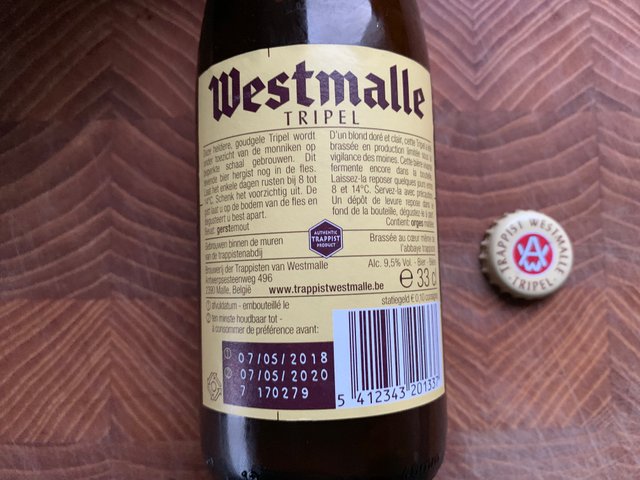 ---
---
@Detlev
love steem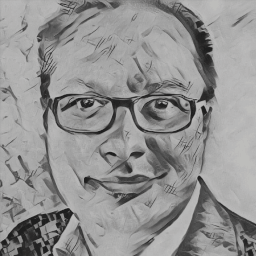 JOIN Steemit
#BeerSaturday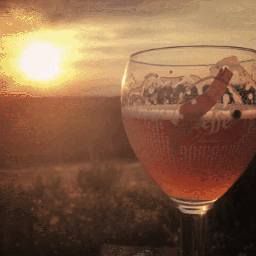 Get / shop my book by steem
JOIN BeerSaturday Challenge

Enjoy & Engage Follow & Resteem

---