Deschutes Big Rig - An Amateurish Beer Review
Deschutes Big Rig has a profile description on the label that states, "Juicy notes of citrus and caramel combine over a floral aroma in this classic pub ale." Well, there's definitely a citrus tang to the aggressive hops flavor, and the smell is right for a good ale. There's some strong bitterness up front in the taste, hinting at the trend that seems to be generally popular with northwest microbreweries. The label lists 46 IBUs and 6.0% ABV.
I bought a 22-oz bottle of this beer at a local grocery store. BeerAdvocate describes this as an ESB style beer. I can see some similarity to the Redhook ESB I covered in my first amaterurish beer review. I'll let the snobs bicker over the details, but I prefer Redhook over this beer. BeerAdvocate readers seem to disagree with me, but I don't care. This brew just seems too bitter to me for this type. If I want an IPA, I'll look for a real IPA.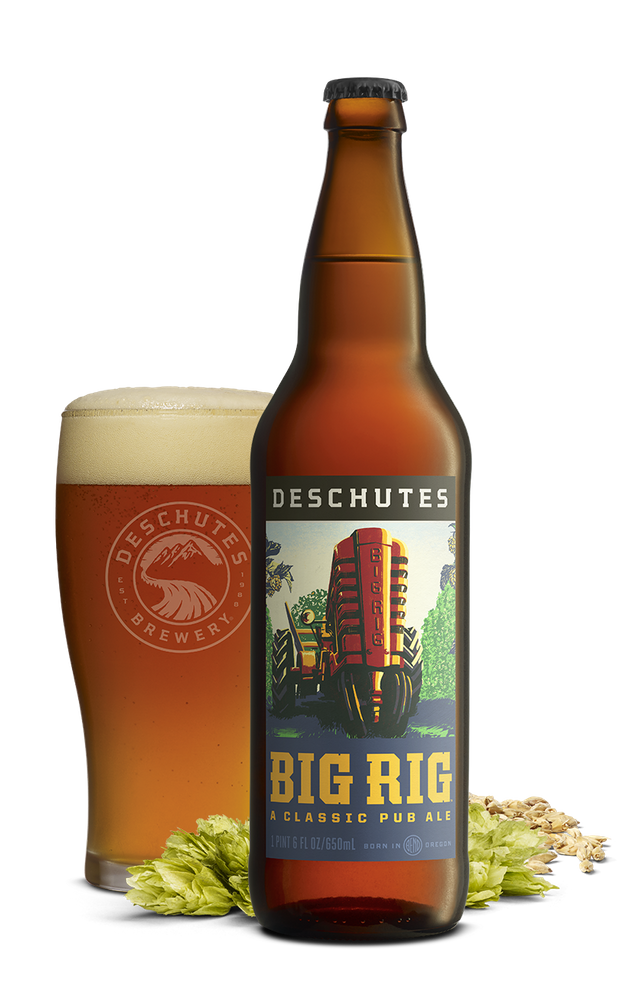 Source: Deschutes Brewery website
---

If you like this post, please resteem!