This is our area's largest brewery, along with being my favorite local restaurant. You can view my first post on this establishment here.
—
This time around I actually decided to try two beer. I still haven't decided whether the proper grammar is beer or beers. My tongue wants to speak beer, due to the whole deer/deers thing. Let me know what your grammatical opinion is in the comments.
—
Anyways, they finally brought back my favorite craft beer, the Cloud Machine IPA. I could talk about all day how yummy it was, however I will just give you the most vivid description of the ale that I can.

Cloud Machine IPA
This IPA is orange-juicy in appearance, with a white head, and extreme cloudiness coming from ample addictions of oats; malted and unsalted wheat, and extensive whirlpool hopping and dry hopping. Bright, tropical fruit aromas are followed by tart, tangy tangerine and orange flavors, with hints of melon, passion fruit, and key lime; balanced by a full, silky body and mouthfeel. Named after the weather pattern created by the hot liquor tank.
Featuring a variety of hops; Mandarina Bavaria, Galaxy, Citra, Mosaic, and Huell Melon.
Above I have linked each type of hops to its respective ychhops.com profile.
6.8% ABV ; IBU 40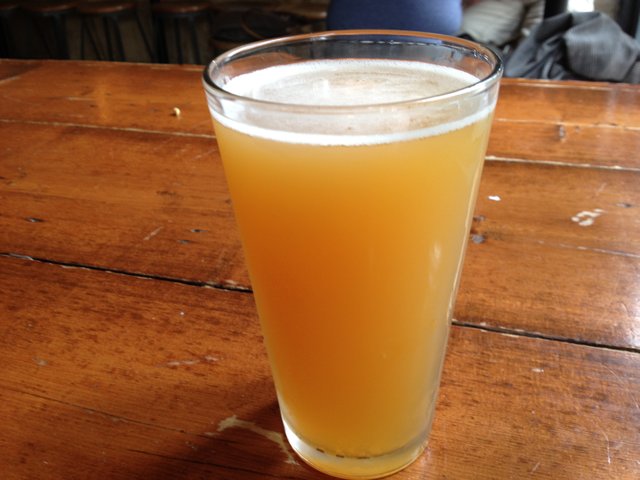 Best Regards,
@daltono


—

—

—

—

—

--