A sudden correction from overbought conditions. Nothing very strange there, it was overdue.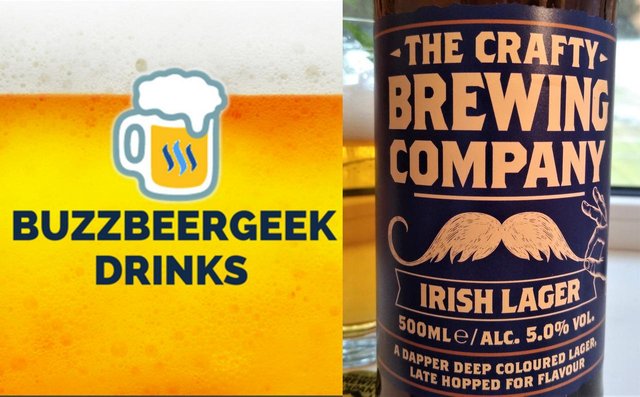 ---
Is it just me or moves are taking slower to develop? Less liquidity also warps time it seems. It could have easily dipped lower but total cap got a little boost instead.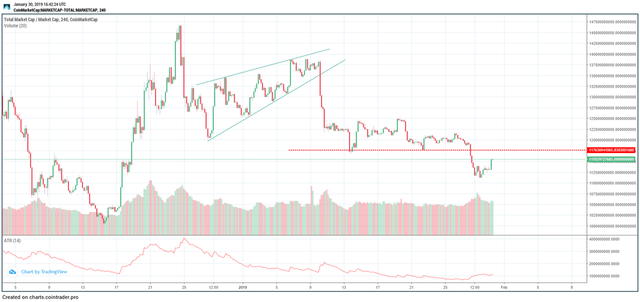 Only really important news is that SWIFT is experimenting some more with XRP. How and why I don't know. I'm not an expert. Check it out in the news. I bet SWIFT has an important role in the backstage of global economy. They could do wonders if they accept crypto for interbank settlements.
https://www.coindesk.com/swift-chief-announces-integration-with-r3-at-paris-fintech-forum
However, only about 15% jump on the news isn't really as bullish as you'd wish.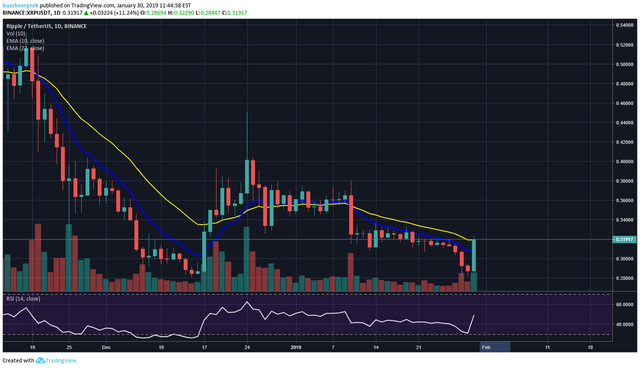 ---
This one caught my eye since it has such a high score in style. Pale lagers get stomped on, probably since they taste so simple and ordinary. I'm giving this one a thumbs up!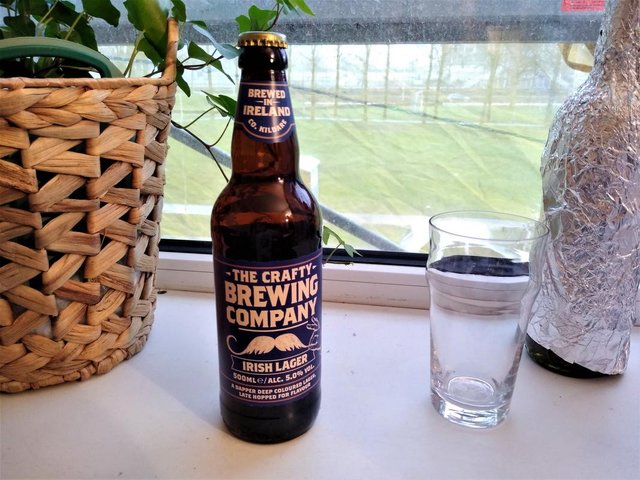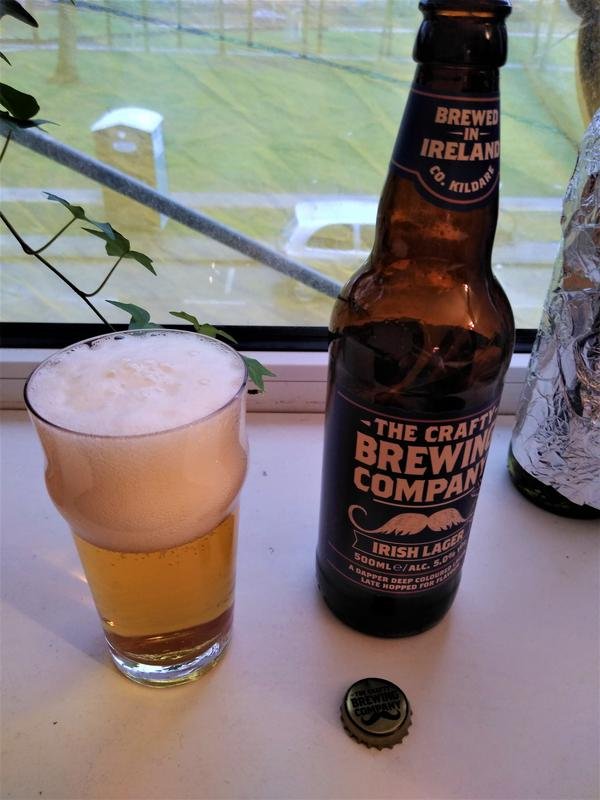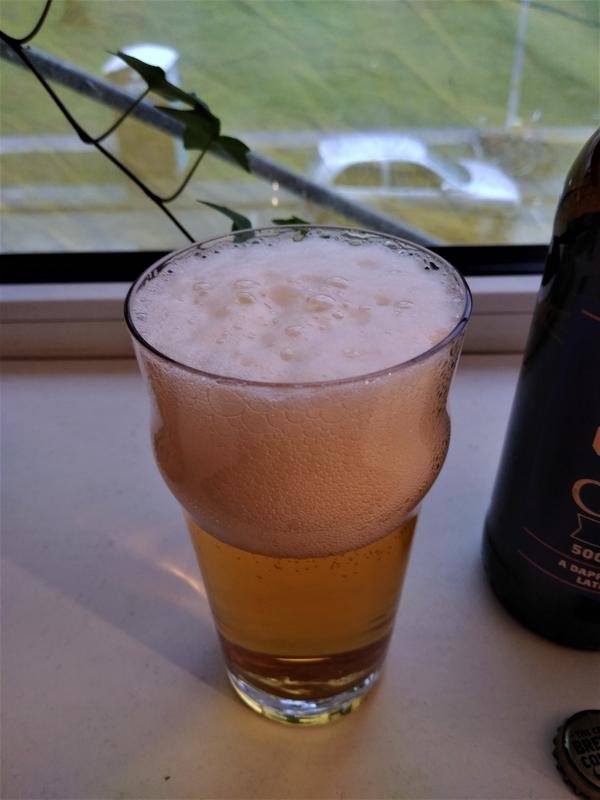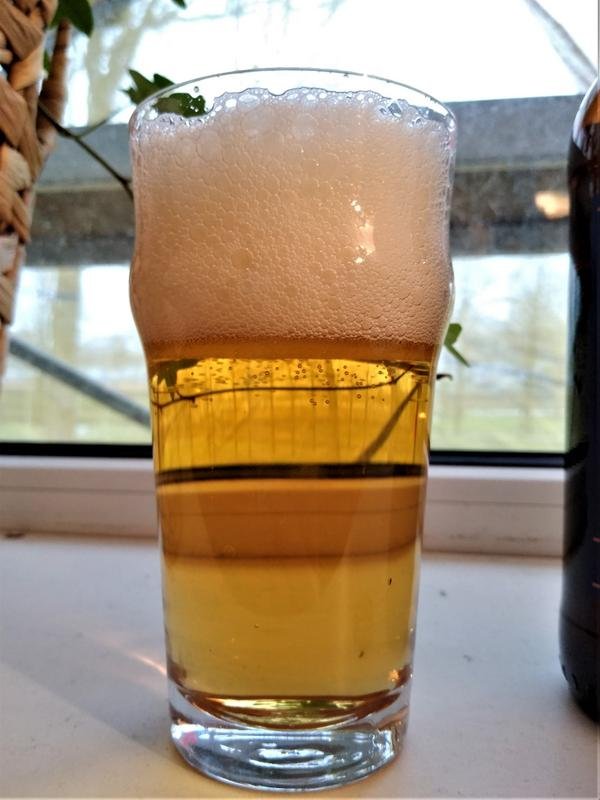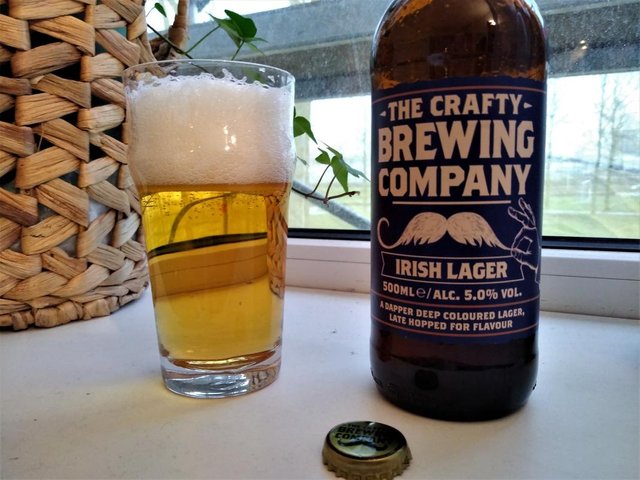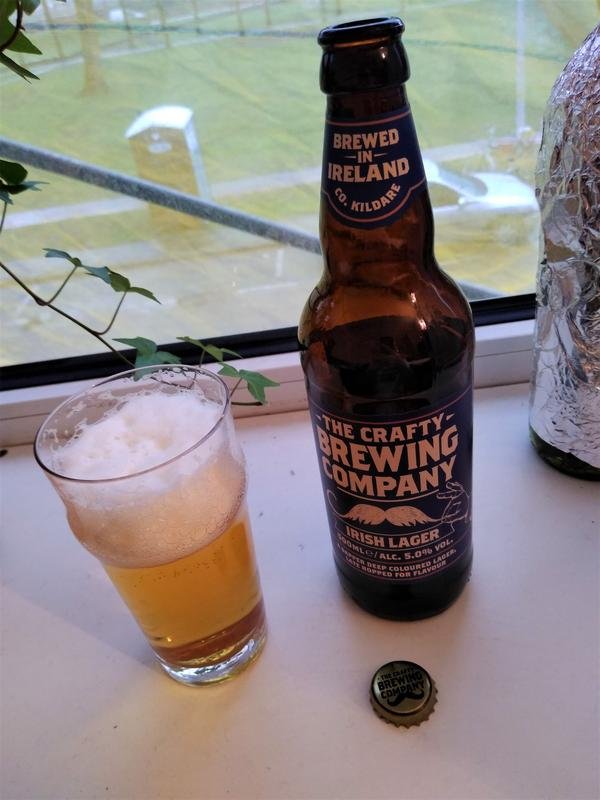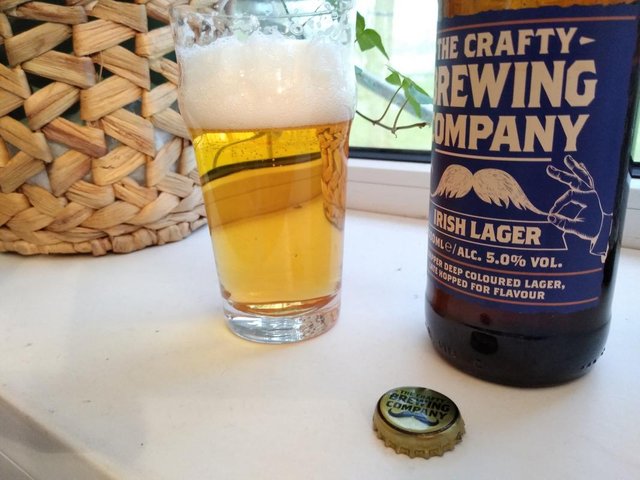 The Crafty Brewing Company Irish Lager
| | |
| --- | --- |
| Style | Pale Lager |
| Country | Celbridge, Co. Kildare, Ireland |
| Brewery | Rye River Brewing Company |
| Alcohol | 5.0% |
| ----- | --------- |
| Appearance | Clear straw. White foamy head with good lacing. |
| Aroma | Simple and crisp malts. Corn. |
| Taste | A tug of war between bitter herbal and honeyish malty. I see why it is liked. |
| Palate | Silky. Medium carbonation. Bitter herbal finish. |
| ----- | --------- |
| Overall | Not my style but pretty good. Nothing overtly artificial or off-putting |
| Score (subjective) | - 15/20 |
Price: 2 Euro (2.30$) for 0.5 l. Bottle in a store. Mid-range
This review was improved by RateBeer!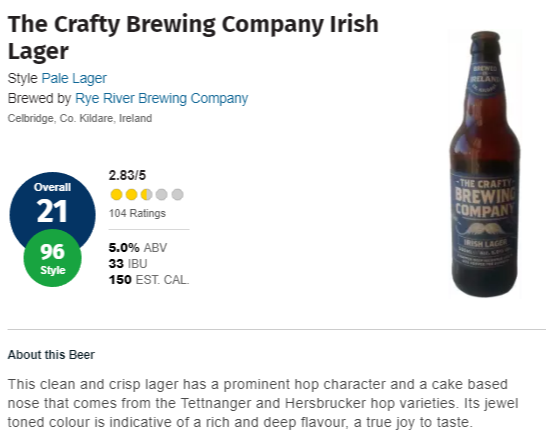 Low but very high in style
Please drink with style and responsibility!
---
Camera: Cell phone - Moto E5 Plus
---

---
Buy BTC with Coinbase. Free 10$ in the link. Don't want to spend money and you don't like writing posts? Check out @sportsncoffee and @steempickem for FREE Sports Contests!


---
I offer good curation rewards if you'd like to follow my trail! Find me in chat or discord. Same username. Earn while you sleep! Expect @adventureevryday, @professorbromide, @cheftony, @derrick829, @kriptonoob, @jpederson96, @anejosua's vote and many more when I upvote! If you liked their vote, show some love back!
Find me at https://steemauto.com/