Beer Tasting - India Pale Ale (IPA) ('Lone Pine IPA' by Sawdust City Brewing Company)
Careful when opening Bitfinex - a phishing site alert! Check out some screenshots! What audacity! Settle for a beer to steel your nerves!
---
I'm not sure what will happen when you try to login through the advertisement site. Password takeover? Referral? Anyone here with more experience? The screenshot says it all….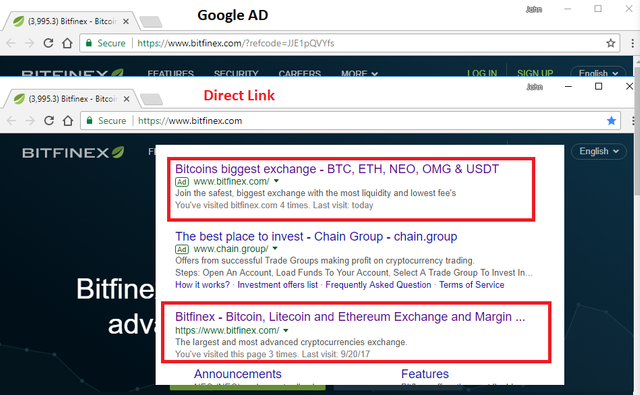 More info at the official Twitter:
https://twitter.com/bitfinex?lang=en
---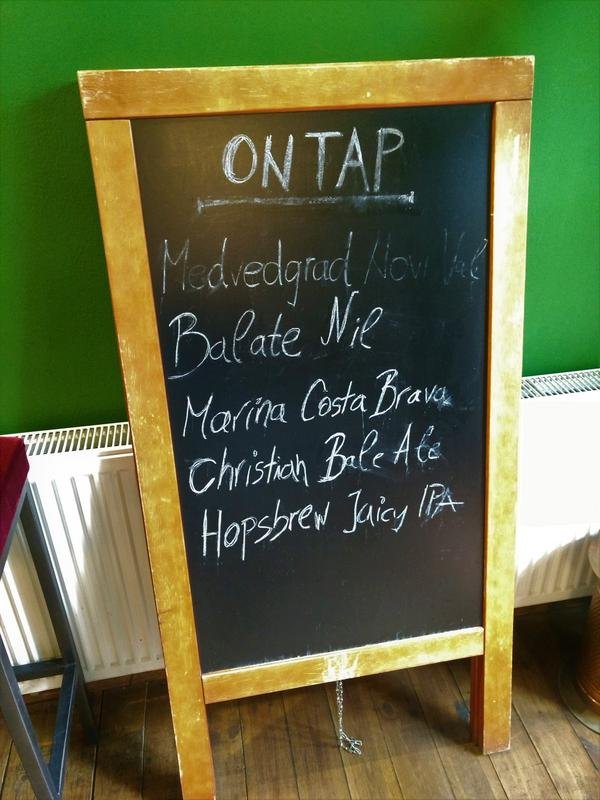 A day for Craft Pub again! Some novelties on the daily menu and trendy beers on the blackboard. I researched over RateBeer a bit and settled for the probably most expensive beer I've tried yet! (in Croatia). I earn a lot for all the support I'm getting from you, so I thought I can splurge a bit!
I've also found an expensive Christmas present I'd sure like to get! Bevog's Hagger - it's a miraculous barley wine! Heals the sick and befuddles the healthy! I wonder if my gf is keeping track of this blog…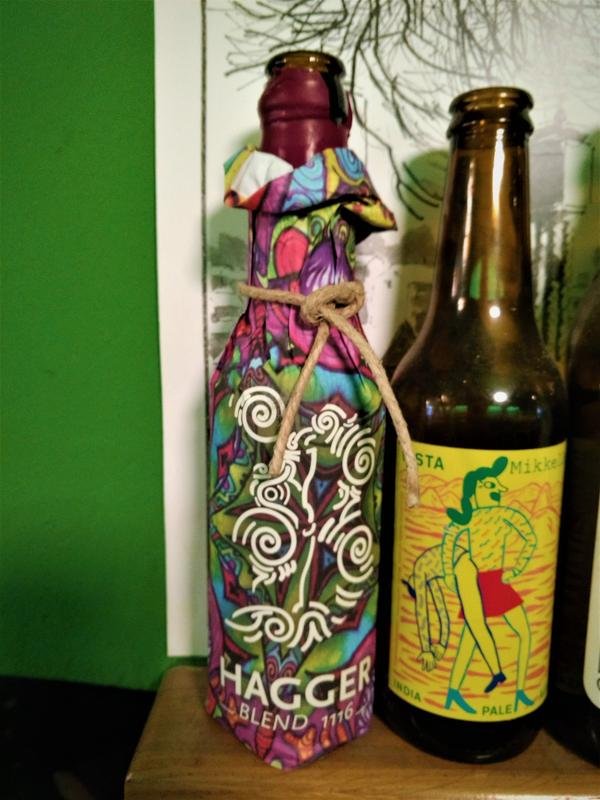 Daily menu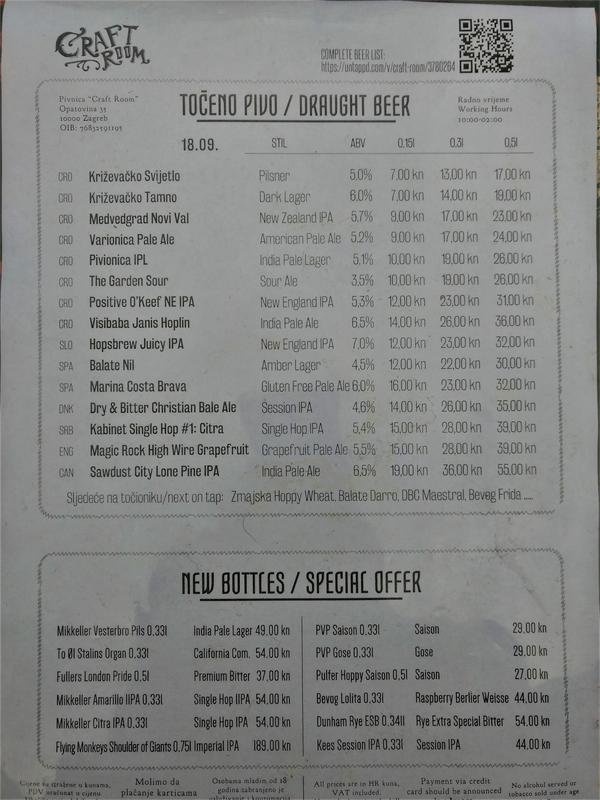 Photo-shoot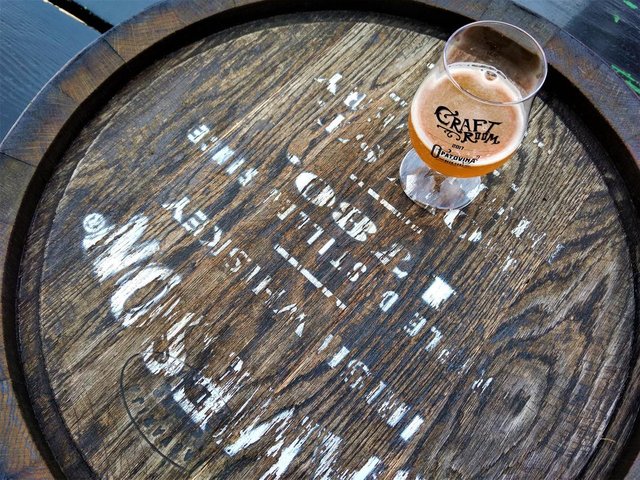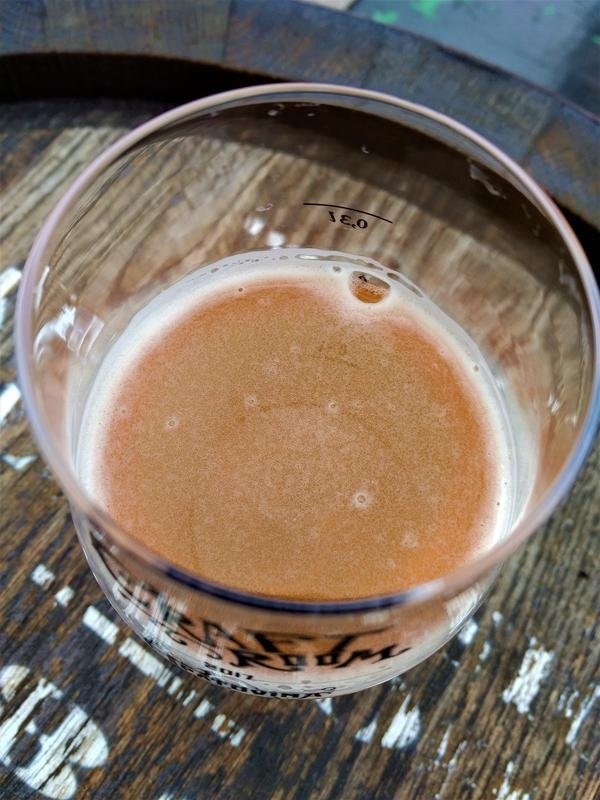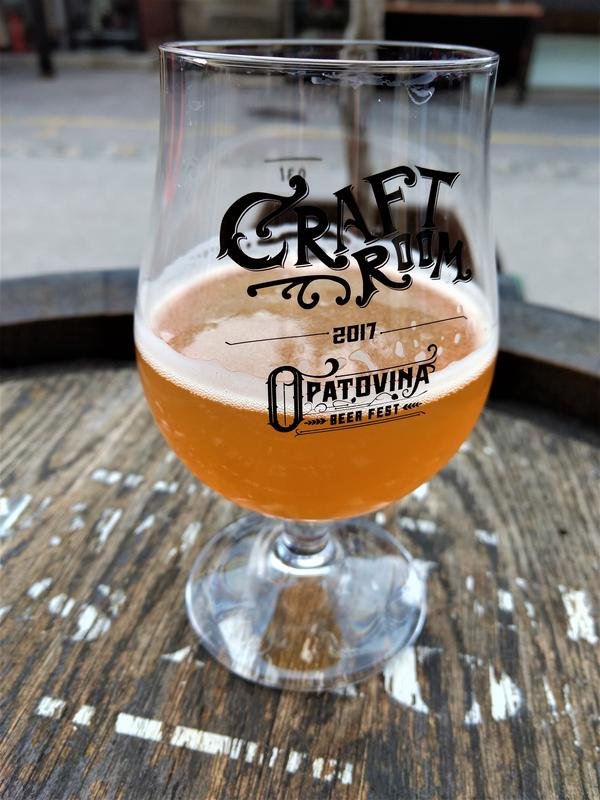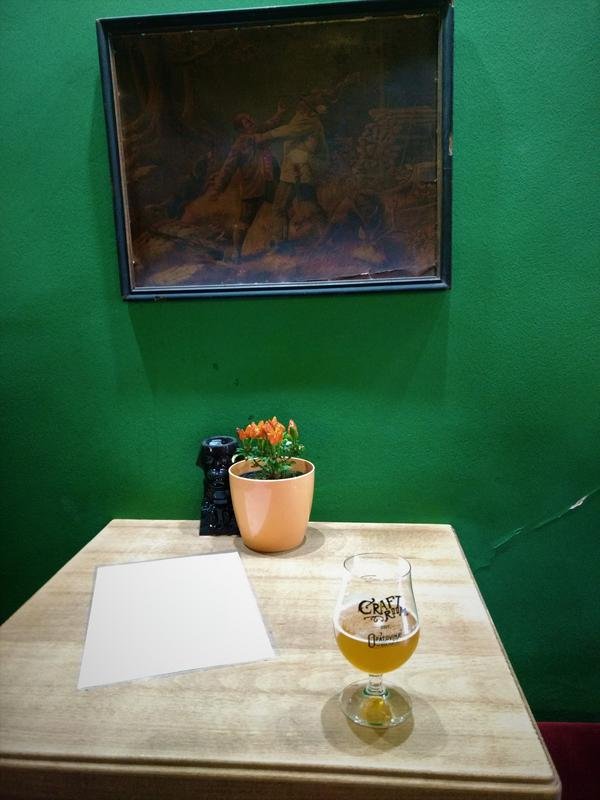 Lone Pine IPA by Sawdust City Brewing Company
| | |
| --- | --- |
| Style | India Pale Ale (IPA) |
| Country | Gravenhurst, Canada |
| Alcohol | 6.5% |
| ----- | --------- |
| Appearance | Deep gold. Cloudy Weak head. Quickly dissolves. |
| Aroma | Orange zest. Mild hoppy on the sweet side. Caramel. |
| Taste | Low sweet. Medium bitter. Good balance of malts and hops in the taste. They say it's like 'a pine bow across your face' but I find it much more mild than that which isn't a bad thing |
| Palate | Sizzly medium carbonation. Watery. Some silky feel. Comfortable. Leaves a lasting herbal bitterness. Also fine. Feels natural. |
| ----- | --------- |
| Overall | Well made product I enjoyed but didn't find outstanding. Or is it IPA overload for me as of late? Would have again but I'd mind the price with this one. |
| Score (subjective) | 13/20 down some for the outrageous price! 55 kn (8.82$) for 0.5 l? C'mon! |
Price: 19 kuna (3.05$) for 0.15 ml tester. On tap at a pub. Splurge.
This review was improved by RateBeer!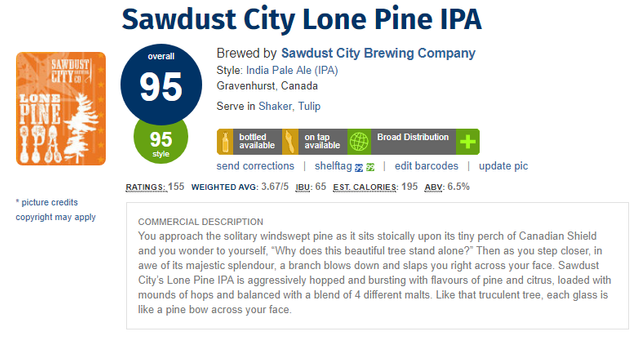 They know what there are doing up there in Canada!
Please drink with style and responsibility!
---
Camera: Cell phone - Moto G4 Plus 16MP
---
| Need some post visibility and promotion? Use @bellyrub bot! | Still not enough? Trade or earn BUILDTEAM tokens! Better Steemit future right now. By @buildteam. |
| --- | --- |
---
Buy BTC with Coinbase. Don't want to spend money and you don't like writing posts? How about a daily FREE sports betting by @sportsncoffee?
---
Pine talk deserves some green! Check out recent thoughts of this young steemer @vm2904, we have (almost, lol) all been there! Post at this link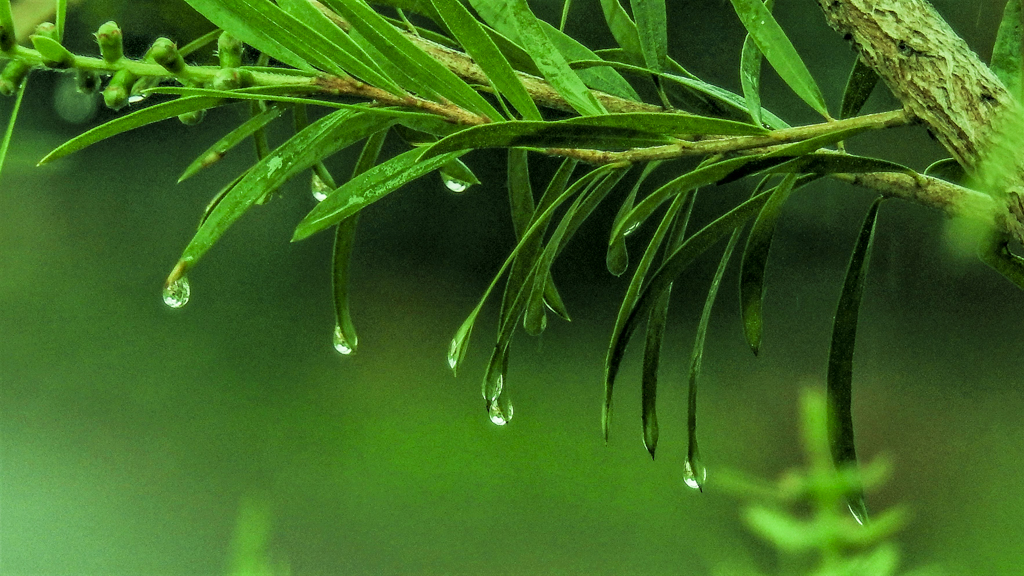 ---
I offer good curation rewards if you'd like to follow my trail! Find me in chat or discord. Same username. Earn while you sleep! Expect @professorbromide and @cheftony's vote and many more when I upvote!