Dark Lord Day beer fest had a lot of different things going on...a metal concert was going down, beer sharing, and beer lines to try the numerous Dark Lord variants. There is also a lot of beer trading and selling going on! Dark Lord Fest allows you to bring 72 oz. into the fest and some people decide to bring some extra goodies along to sell and trade.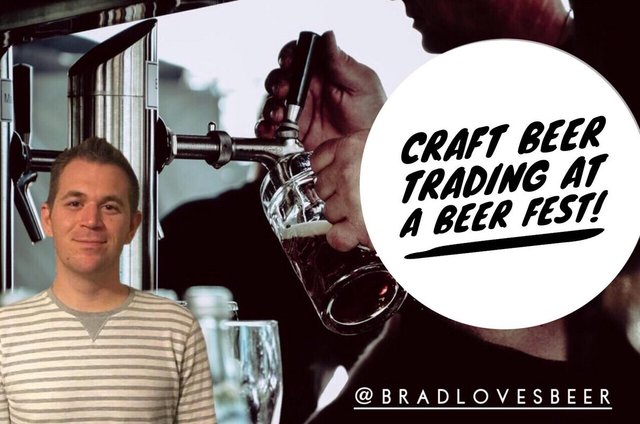 I brought two 12 oz. bottles of Barrel-Aged Imperial Smells Like Spirit by Mikerphone Brewing located in Elk Grove, IL. Once I hit the fest, the cell phone reception was terrible so texting back and forth with my prospective traders was not easy. I walked around until I found a hot spot. Eventually, I met up to trade my beers. They had offered some nice stouts in exchange but I had already had them and was not too fond. I sold each bottle for $40. This was a great start! Despite wasting time searching for the hot spot, this was some nice food and drink fund for the event.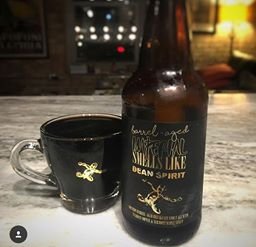 Then came the Dark Lord allotment..and that's when things got really interesting. You get 4 22 oz bombers of 2018 Dark Lord and one Dark Lord variant with your ticket price. It's essentially what you are paying for you in your admission, everything at the fest pretty much costs out-of-pocket. The variants are each made in limited amounts and some of them can be quite valuable and rare. Upon receiving my allotment, I glanced at my variant and it was a Marshmallow Handjee. 2017's Marshmallow Handjee was super well-received and continues to sell in the $500-600 range..for one bottle. This year's Marshmallow Handjee was made in much greater quantity with over 3,000 made. I didn't consider it a huge win, as this was probably the most common variant. I had seen that many others got the same. As I exited the allotment area, a ran through a gauntlet of people waving cash in my face for my variant. Someone offered me $200 cash and I grabbed it quicker than I could say Dark Lord.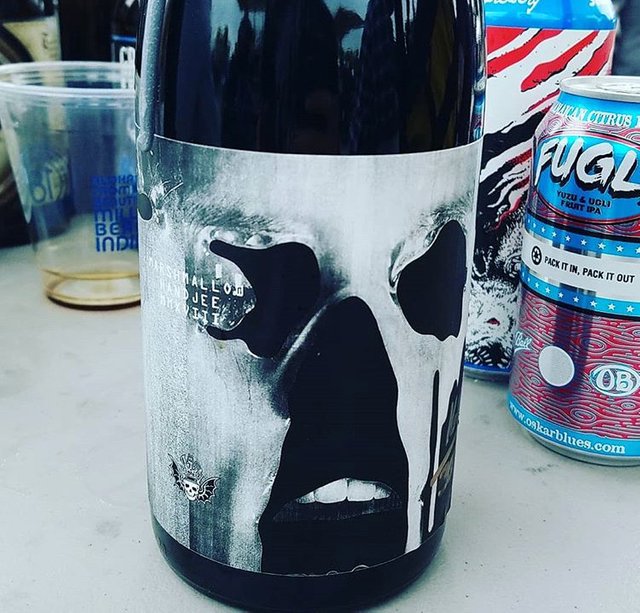 Turns out, the demand for this beer was still quite high and trading in the $300-$400 range. As I soon had checked with people after online, I had sold low!! I was quite beat up about it. I had not gottena good idea and probably could've gotten twice thi amount. But then I thought, I just pretty much made my festival ticket cost back! I had already gone to Dark Lord for free so I cheered up. On top of selling off Dark Lords for $30 each, and the previous two, I am walking out of Dark Lord making money.
Someone also offered me their Dark Lord bottles for $50 as I exited the fest which I gladly accepted. I would later go to sell 4 more bottles at $30 during the week after. I had made about $460 in beer sales as the dust settled. I got to enjoy a Dark Lord for myself, gave one to a dear friend, and brang one to a share for others to enjoy.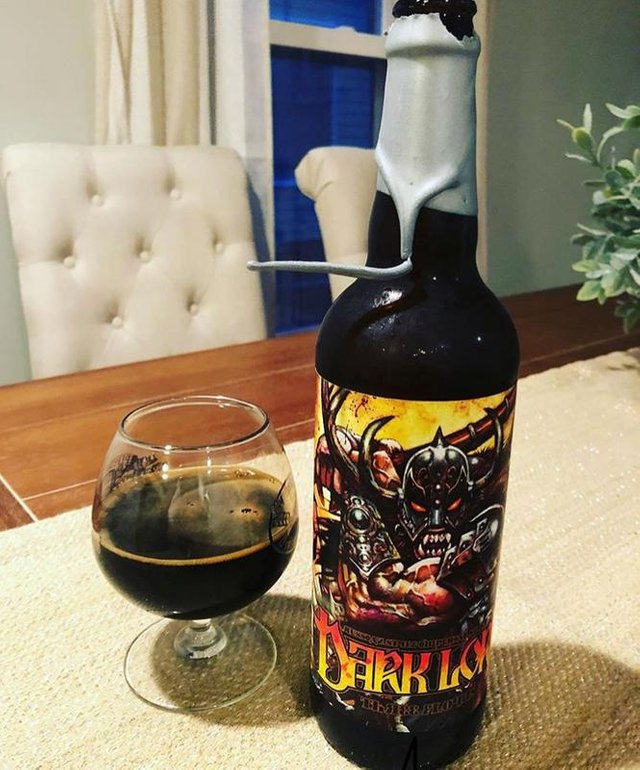 What are your thoughts on beer trading/selling? Do you think it's ruining the craft beer scene? I can really see both sides of the argument, but cannot resist when people are so willing to pay exorbitant costs for a single beer!
This is Part 2 of the Dark Lord journey but the fun does continue...stayed tuned!