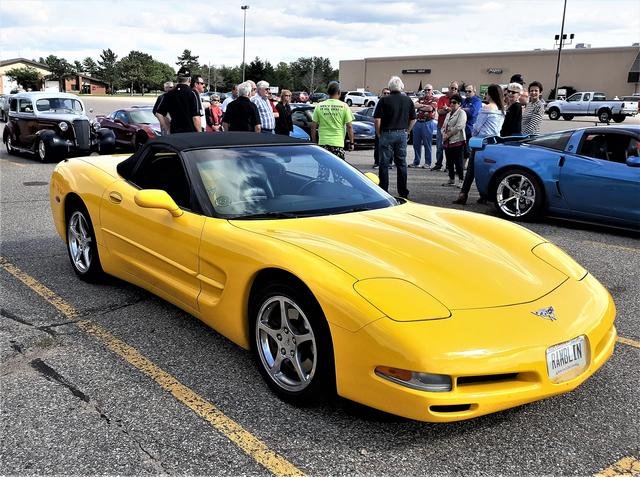 "Wow, as I walked to my car I saw dozen's of Corvettes gathered."
~ @paradise-found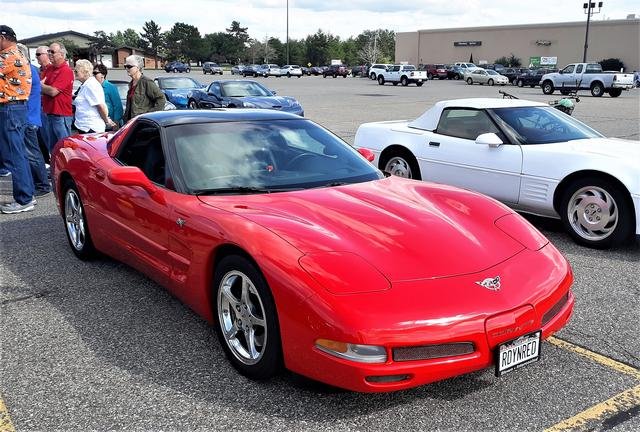 Yesterday I was tasked with getting Lesly a can opener. Lesly was home for the weekend, having had a good first week at College. But at her residence, that houses 8 college girls, nobody had a can opener.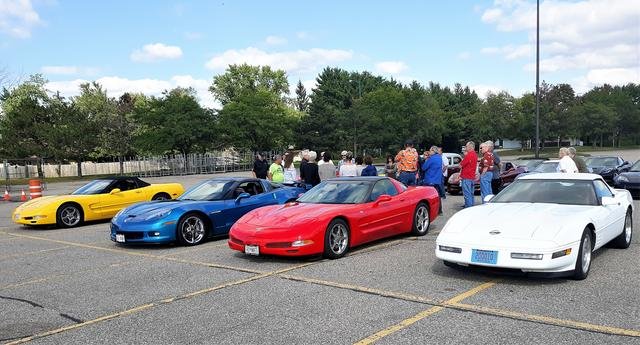 At Shopko, our nearest department store, there was a selection of 4 can openers. I selected a nice one that happened to have the lowest price. It was 10 bucks.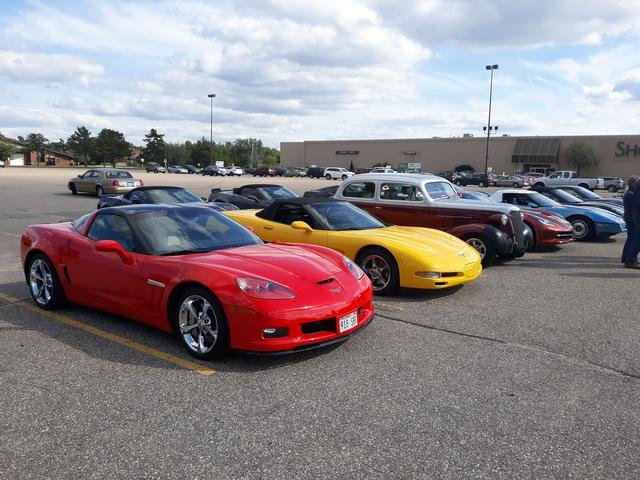 Thing is, after I was finished at Shopko, on my walk to the car, I came across some vehicles that were not in the lot 30 minutes prior when I entered.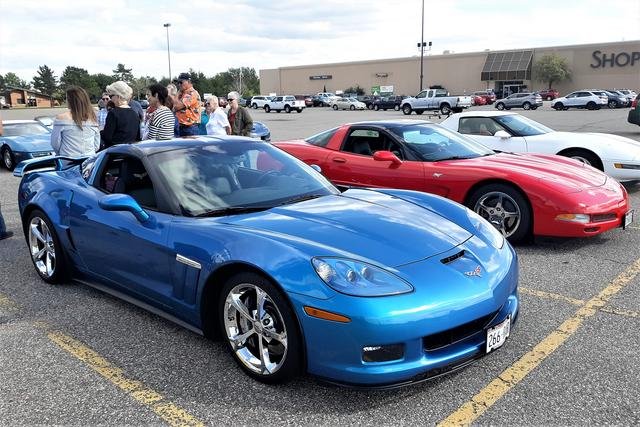 In the large parking lot, and not far from my vehicle, were 2 dozen Chevy Corvettes!! I thought, WOW, this is very cool, as I walked to my vehicle. Then I adjusted my path and headed over for a few photographs.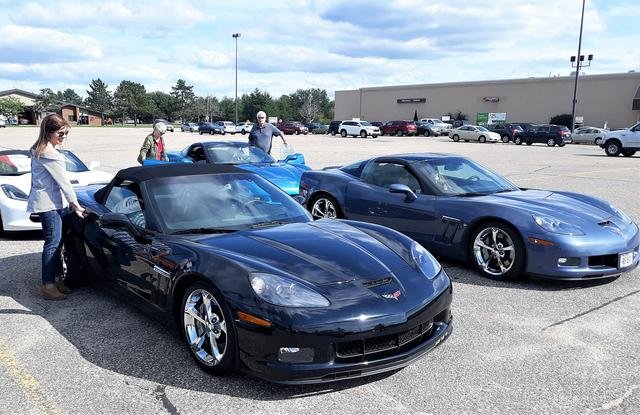 The owners of these amazing cars were gathered in the center, surrounded by seriously cool cars!! They didn't seem surprised when @paradise-found started snapping pics. I circles on a wide pattern then can in some close ups.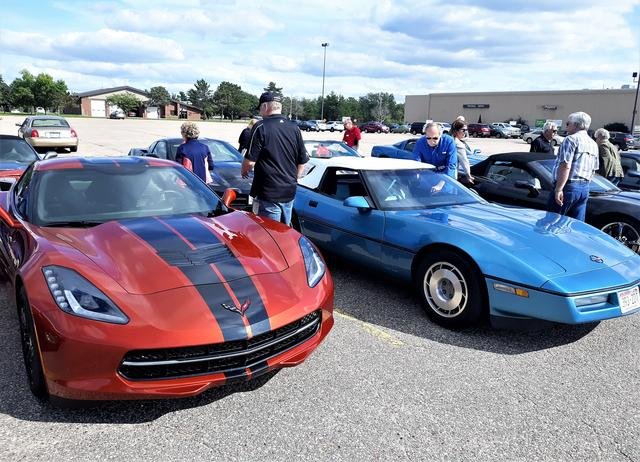 As I'm clicking away, the leader discusses their cruise route. And then he finished up and they all headed to their fabulous chariots. That's when I decided to film them all driving by as they started off.
Corvette video
I missed the first few, but videoed the rest. They are really beautiful automobiles. I know very well, as I owned a 1975 Chevy Sting Ray model Corvette for 12 years not long ago. I remembered the feeling of piloting a splendid machine such as this.
Thanks for visiting, have a awesome day!!
---

---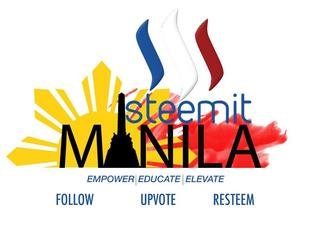 ---
WANT MORE UPVOTES?
Join the @gratefulvibes family curation trail
Info at this link: GV Family Trail
---