The glory of the colorful clouds in the sky
Halo selamat malam teman baikku,apakabar anda pada malam hari ini tentu sehat-sehat saja dan selalu dalam lindungan tuhan,seperti biasa pada kesempatan kali ini saya akan membuat satu konten terbaru dari saya yaitu kemilaunya awan disore hari,alam merupakan salah satu bukti kekuasaan tuhan yang bermacam-macam keindahan yang bisa kita rasakan.
Hello good night, my good friend, how come you will be healthy tonight and always in God's protection, as usual on this occasion I will make one of my latest content, which is cloud glow in the afternoon, nature is one proof of God's power a variety of beauty that we can feel.
Menjelang magrib tiba,pesona kecantikan alam berubah drastis dari terang menerang hingga terjadilah gelap gulita yaitu dengan datang nya malam tiba,keindahan alam disore kian begitu indah awan yang berwarna-warni burung bertebangan menghiasi awan yang indah.
Towards Magrib arrived, the charm of the beauty of nature changed drastically from light to light until there was complete darkness with the arrival of night, the beauty of nature in the evening increasingly beautiful colorful clouds of birds chopping adorn the beautiful clouds.
Momen keindahan alam hanya bisa kita rasakan disaat menjelang tiba malam dan sebagian orang juga banyak yang memamfaatkan diwaktu tersebut sekedar berfoto-foto untuk dijadikan foto-foto keindahan alam.
We can only feel the moment of natural beauty when it comes to night and some people also use a lot of them when they just take pictures to be used as photographs of natural beauty.
---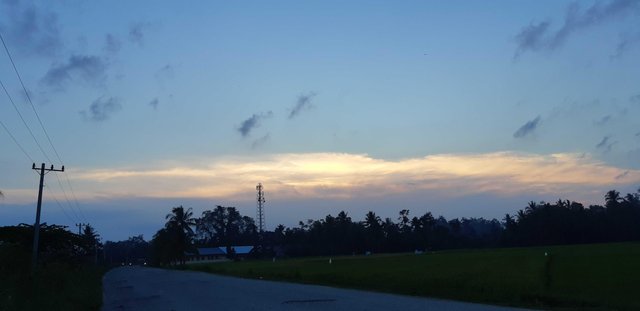 ---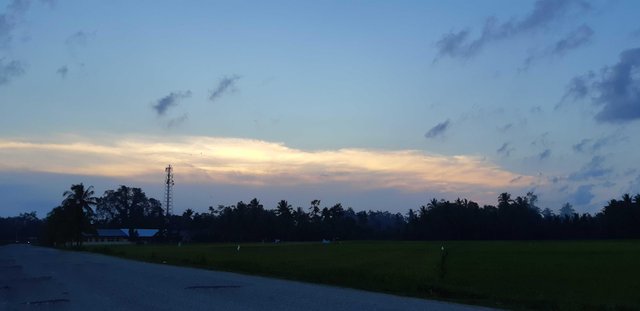 ---