Bright and silky hair with beer/Cabello brillante y sedoso con cerveza
Hello friends, today I want to talk to you about my beauty tips for hair, so this blog is especially for girls, especially for those who do not find what to do with their dry hair.
I tell you that some time ago I found information about the benefits of beer in the hair, if beer, read well.
Beer is a drink that contains alcohol but also contains hops and malt are proteins that help the hair to repair it and leave it shiny, we can also find vitamins of group B. If your hair looks a bit opaque a beer may be the solution:
Decarbonize the beer.

Wash your hair with shampoo.

Massage your hair with beer for 1 minute.

Rinse the beer.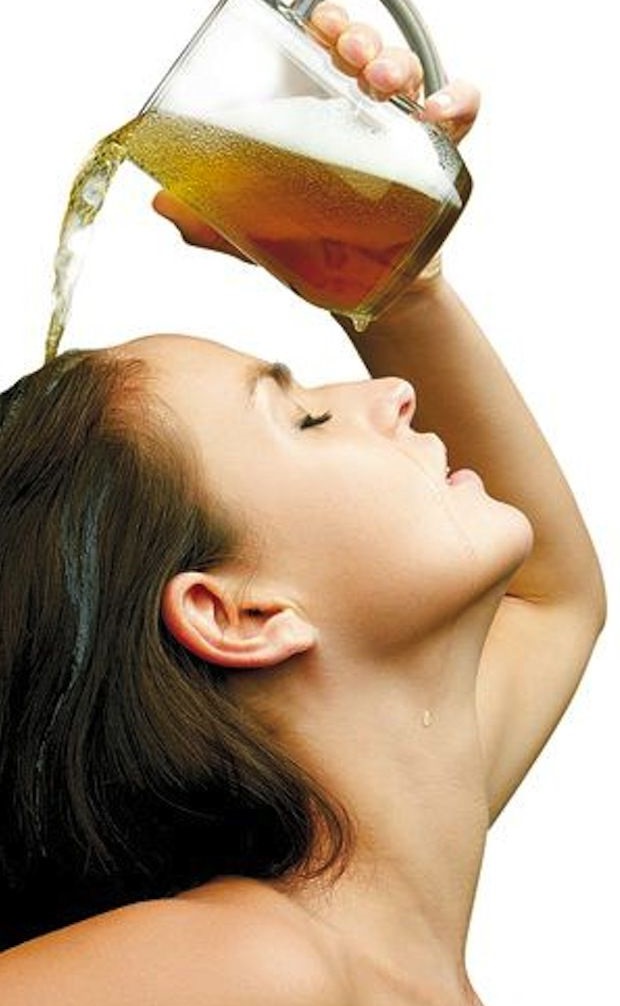 Fuente:http://www.entrebellas.com/beneficios-de-la-cerveza-para-la-belleza/
Hola amigos!hoy quiero hablarles sobre mis tips de belleza para el cabello,asi que este blog va especialmente para las chicas,especialmente para esas que no encuentran que hacer con su cabello reseco.
Les cuento que ya hace un tiempo encontre información sobre los beneficios que tiene la cerveza en el cabello;si cerveza!leiste bien.
La cerveza es una bebida que contiene alcohol pero tambien contiene lúpulo y malta son proteínas que ayudan al cabello a repararlo y dejarlo brillante, tambien podemos encontrar vitaminas del grupo B.Si tu cabello se ve un poco opaco una cerveza puede ser la solución:
*Descarboniza la cerveza.
*Lava tu cabello con champú.
*Hazte masajes en el cabello con cerveza durante 1 minuto.
*Enjuaga la cerveza.