When I was at Watson's Suria Sabah last week, I noticed half the store was under construction.  This got me excited because it looked like they were upgrading the beauty section of the store which just so happens to be my favourite section. *wink wink*
Here's the new Beauty Section in Watson's Suria Sabah: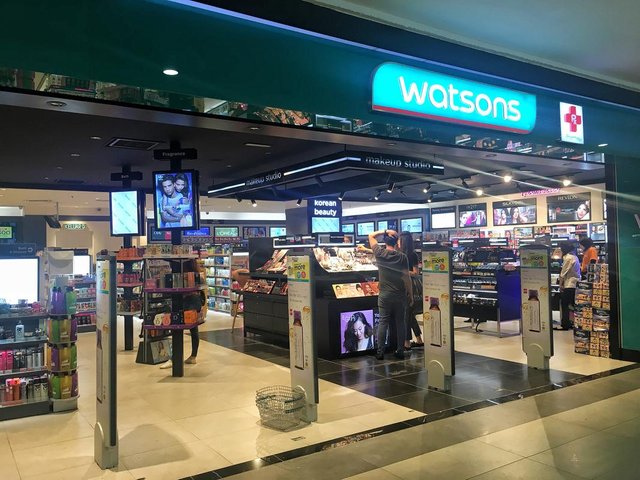 The set up is reminiscent of the Watson's store in Mid Valley Megamall.  For those who are not familiar with the store, Watson's is one of the leading drugstores available in Asia.  The facelift brought about a few new brands to the outlet such as Physicians Formula, EGLIPS, Karadium, Sexy Formula, Beauty Maker, LUNA and Clematis.  Brands currently available in the Mid Valley outlet such as Make Up Designory however were not yet made available here.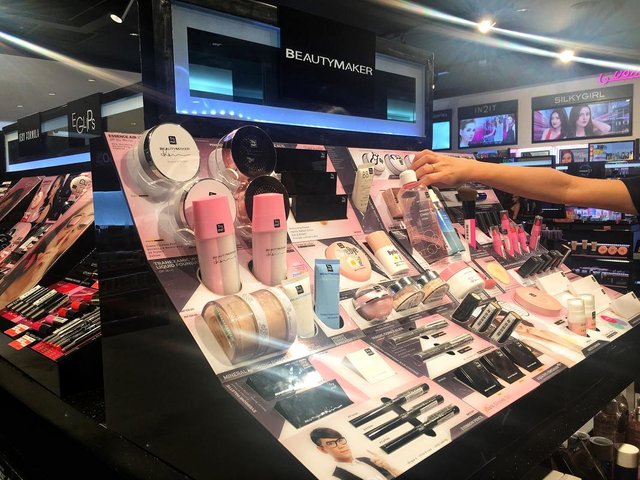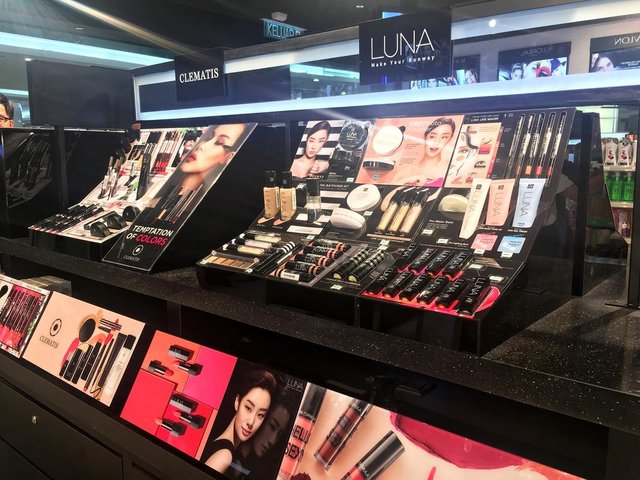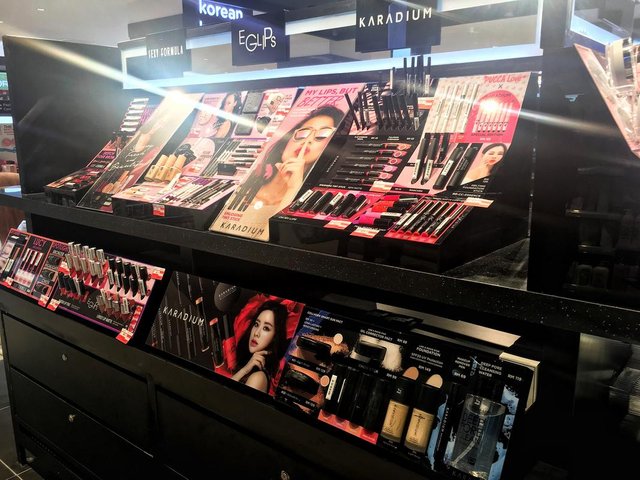 It's beginning to look like a mini Sephora in a drugstore!  Most of these brands are quite new to me.  I've heard of a couple of them before from past subscription boxes and product samples but it looks like a lot of these new names are from Korea.  Speaking of which, there's also a little section dedicated to Korean Beauty as well!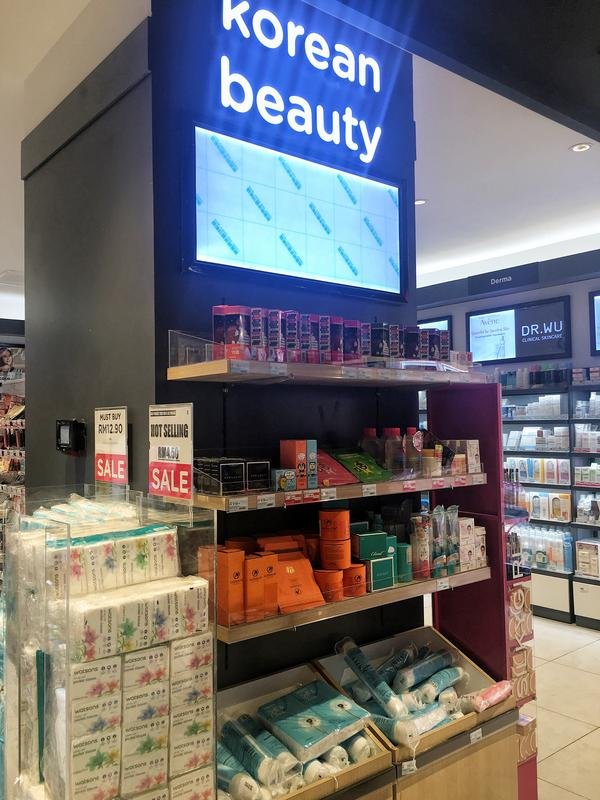 Watson's of late have been including a lot of Korean skincare products in their stores including the likes of Cremor Lab, April Skin and Dr. Wu.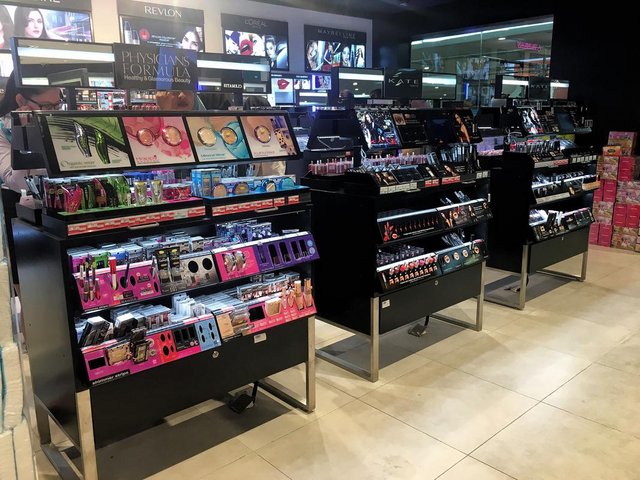 We now have Physicians Formula in KK!  I've seen the brand in KL some time ago and it's finally available in my hometown.  I've not used PF much but have heard excellent reviews about some of their products.  Unfortunately those products aren't included in the range sold in Watson's, for instance the Butter Bronzer, Butter Blush and the Bronze Booster.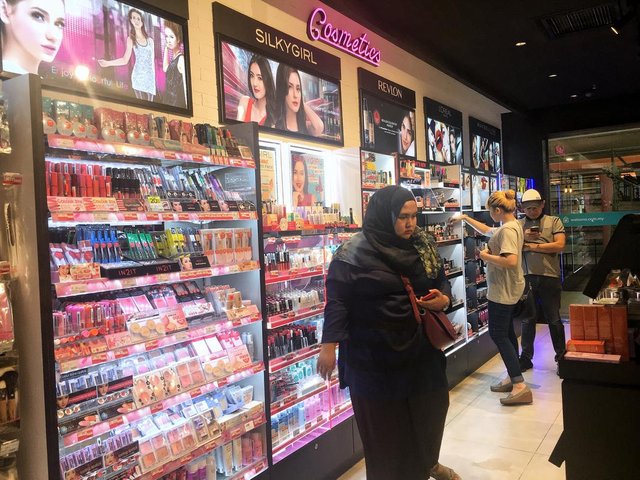 They've done a slight makeover to the wall displays and made it look more streamlined and sleek.  The gondolas between the wall display and the makeup studio section included brands like essence, Kate, Physicians Formula, Bourjois, ST by Sendayu Tinggi, Wardah and SimplySiti.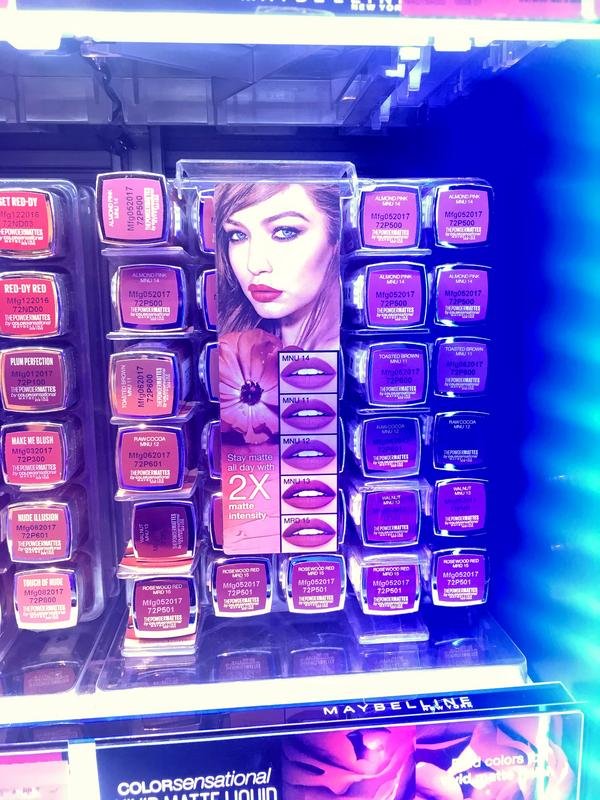 Right as I approached the Maybelline display, I noticed these Color Sensational Powder Matte Nudes lipstick line.  The colours are simply gorgeous!  I swear, 80% of my lipstick collection consists of nudes that are so similar, I'm beginning to see a pattern in my lip colour preference.  I didn't get any this time around.  I'll wait maybe for when it's on promotion but I did swatch all 5 shades: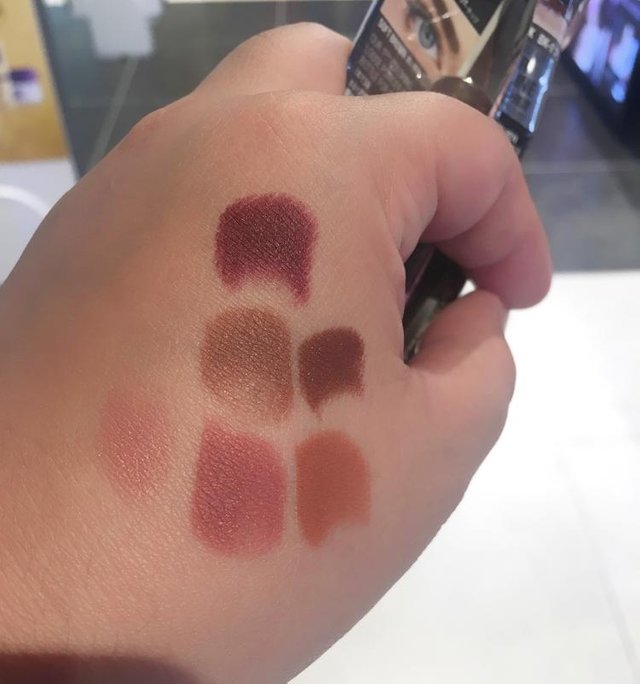 The lightest colour swatch is from a different line though I can't recall the range and shade name.  The deep cranberry swatch is Rosewood Red.  Directly below it is Walnut and next to it is Raw Cocoa.  The last 2 shades at the bottom is Almond Pink and Toasted Brown.  The Color Sensational lipsticks are one of my favourite and at a below RM30 price point, I've always recommended these to family, friends and clients.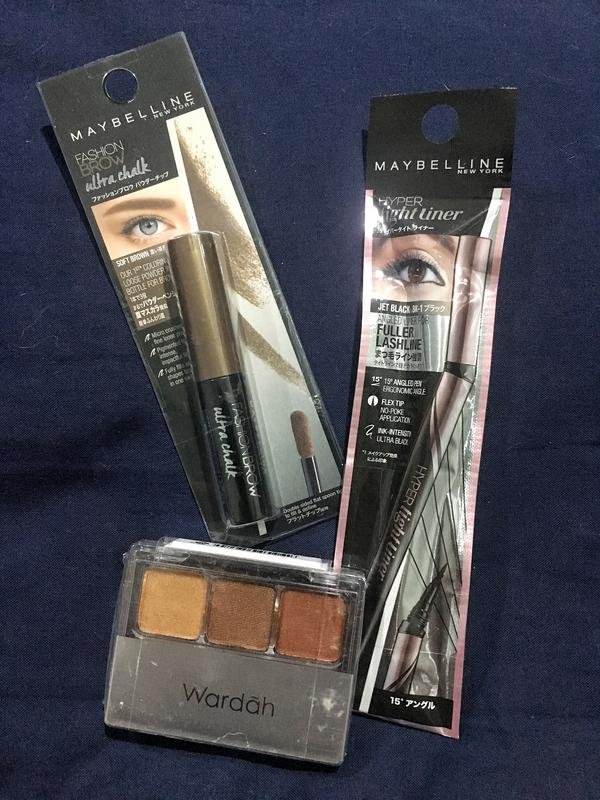 Spotted a few items that were new to me from Maybelline: Fashion Brow Ultra Chalk and the Hyper Tight Liner.  The brow chalk I got is in Soft Brown and the liner in Jet Black.  These look unique and I'm eager to see how they apply and perform in real life.
Wardah I believe is a new brand here.  According to the packaging, they are from Indonesia and I decided to give their eyeshadow trio a go.  There are several shade options but I can't seem to find a name printed on the palette except for the word "Eyeshadow".  These warm browns reminds me of Peanut Butter in the Too Faced Semi Sweet Chocolate Bar Palette.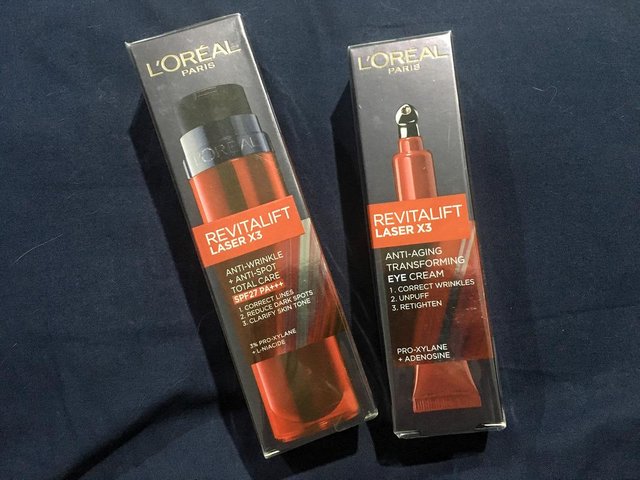 And it was also time to replenish some skincare items.  I've decided to pick these 2 up from the RevitaLift range.  There was a 20% off promotion which was an added bonus.  I was using the Ordinary "Buffet" and Eye serum but those are hard to purchase as they aren't available locally yet.  So I thought I'd try a more accessible option.
I wonder what other brands they'll introduce next.  What are your favourite drugstore skincare and makeup brands/products?
Lots of love, Adelina
Website: Make Up by Adelina
Online Store: Adelina Beauty
Facebook: @AdelinaMUA
Instagram: @adelinamua