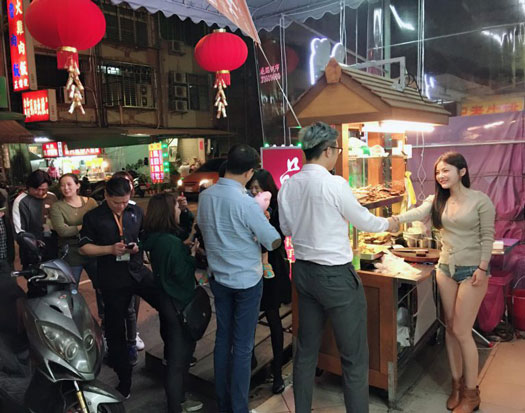 In addition to attractive restaurant décor and reckless price promos, displaying beautiful women who serve their food is arguably a very effective marketing strategy. Like this one restaurant in Taiwan, he hired specifically a sexy and beautiful model who was in charge of preparing food for ordering customers.
The customers who are of course male-dominated are willing to queue long from morning just to feel the chance to be close to Vivi, the sexy model of Taiwanese rice mbunting calf, dubbed the Little Peach. Vivi's service is certainly the maximum, he patiently cooks meat, offal until the crackers order. But because of selling by wearing super sexy clothes and gemes pants, many of his customers were staring wildly at the beauty of his body which made those crazy faces.
Even so Vivi continued to serve kindly, greet and shake hands with buyers. Even if the situation is still early or not too crowded with customers, Vivi is happy to take a selfie with them in her flirtatious style, leaning her head while rolling her loose hair.