A view from the shore of Lake Jasna towards the jumping tower with the mountains in the background, which are already brightly lit by the morning sun.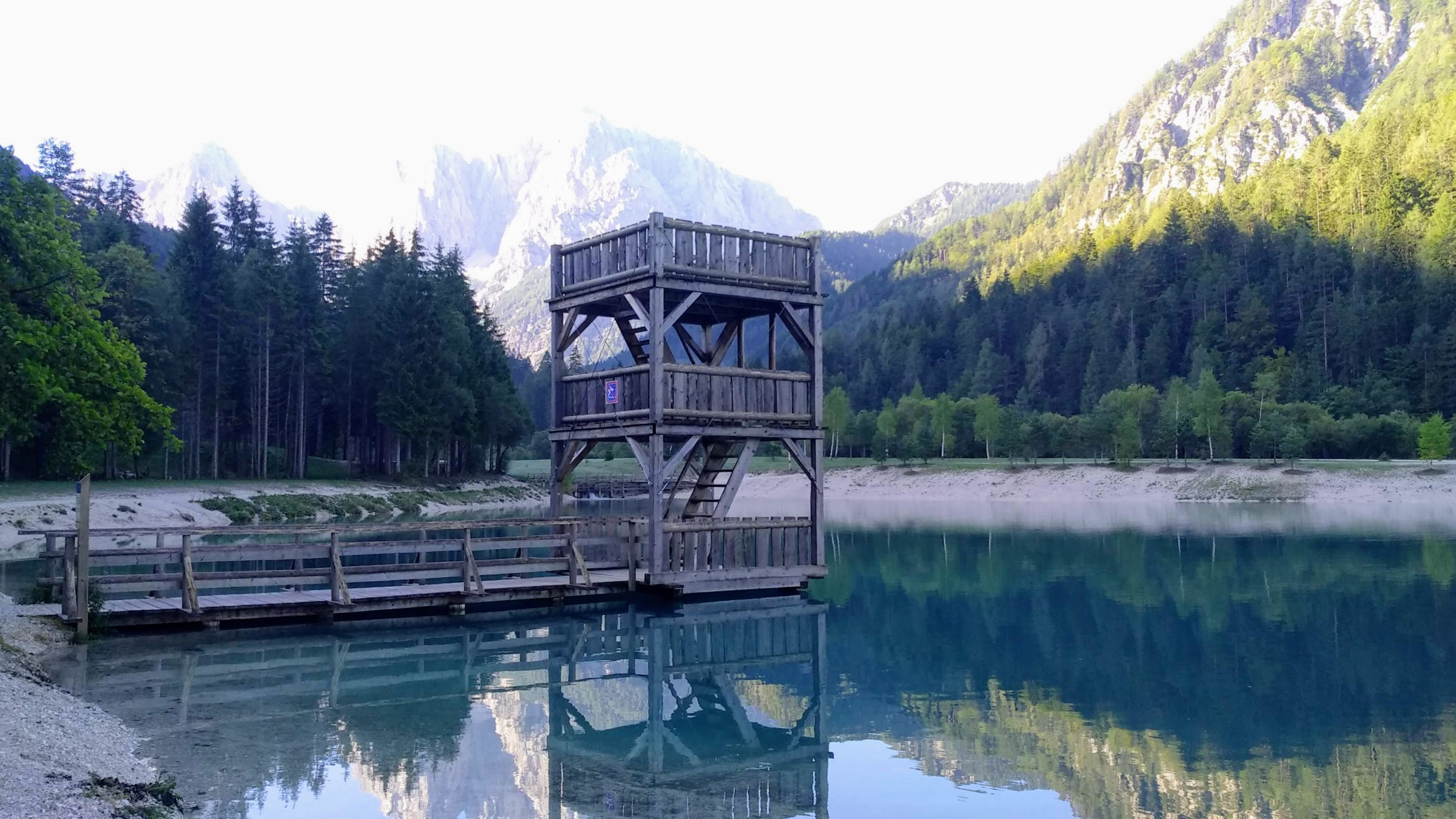 It will be a beautiful day.
The photo was taken this Sunday morning before all the hordes of tourists arrived to enjoy the scene.