An Unexpected Surprise
It's not that we don't have beaches here in my city, we have many. Beaches are one of our huge summer attractions; over a million people flock here over the summer months and if they're not on wine tours or shopping (of course), they're probably on one of our beaches. But, I'm sorry, I'm not posting photos of any of those beaches today; my photo is of one that is hidden, tucked away, probably seldom seen by visitors.
I have always liked to travel back alleys, they're much less crowded than street sides. It amazes me how many lovely murals, seen by only a few, there are in the laneways, and this beach scene, though simple, is one. My photo shows only one third of the scene, the whole covers a forty foot wall. Perhaps I'll post the rest in the future.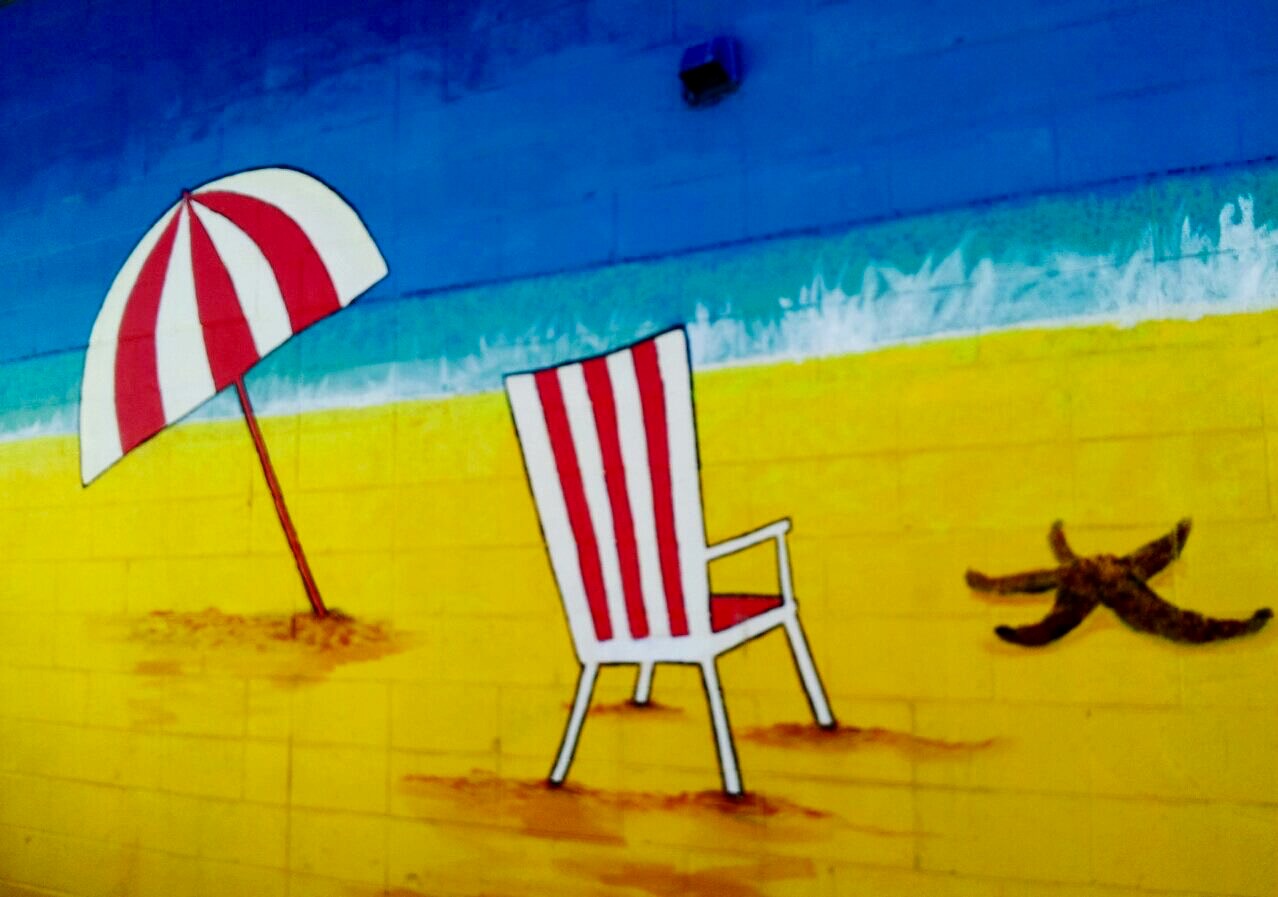 On a winter's day when the snow lies deep and the air is brisk this beach mural is a kiss of tropical sunshine.
---
Congratulations to @lizanomadsoul the new leader of #beachwednesday challenge, and thank you.