A hackathon is a term used in hacker communities to refer to a meeting of programmers whose goal is the collaborative development of software, although sometimes there may also be a hardware component. These events can last between two days and a week. The objective is twofold: on the one hand make contributions to the free software project that you want and, on the other, learn without hurry!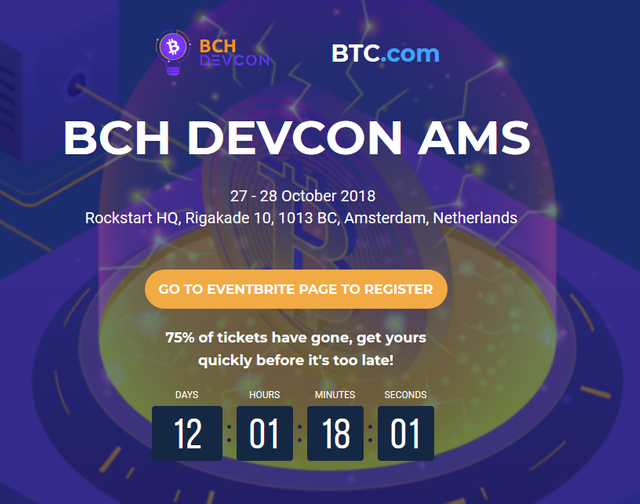 With this hackathon we wish to bring the crypto development community together to build innovative applications using decentralized networks. Hackathons are a great opportunity to learn from each other and to build amazing projects in a short amount of time!
No matter if you are an expert or a beginner with interest in Bitcoin Cash, Bitcoin, Ethereum or other blockchain projects, the BTC.com hackathon is for you! We can guarantee that you will have fun building stuff, meeting new people and learning new skills.
We are delighted to announce that the BTC.com Hackathon will take place in Amsterdam at Rockstart's HQ, which is one of Europe's leading startup accelerators. With nice food, cold beer and expert mentors we will ensure that all participants have a great time during this 32-hour non-stop hackathon!
The challenge?
Build decentralized applications using Bitcoin Cash or other blockchains from scratch in 32 hour.
Track 1 : Bitcoin Cash track
Prize € 3,500 Paid in BCH 🏆
Build cool stuff using the Bitcoin Cash blockchain. Create a product that makes use of the new OP codes, larger block size, the Wormhole protocol, tokenization, smart contracts or utilizes Bitcoin Cash in other meaningful ways.
Track 2: General track
Prize € 1,500 Paid in BCH 🏆
Create the best product using the blockchain of your choice: from Bitcoin, Bitcoin Cash to Ethereum or innovate with second layer solutions such as the Lightning Network. You are limited only by your imagination!
Are you excited about contributing to the blockchain ecosystem ? Then join us for this 32-hour non-stop hackathon and build the token-economy of the future with BTC.com!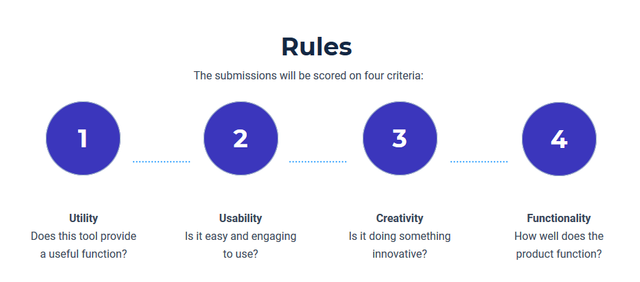 REGISTER HERE: https://www.hackathon.cash/