The NBA has just signed a multi-billion-dollar cable TV deal with its sponsors, and as such the NBA salary cap has jumped this off-season and is set to increase even more next season. This is because the players share in the profits of the NBA ever since the NBA Players Association (NBAPA) argued for a 50/50 split in the revenue with the NBA owners. As such, many players are signing big time record contract deal this off-season. But the best player, who is coming off a historic NBA Championship and Finals MVP performance, LeBron James, has yet to sign a contract. He is currently heading into his second year of his previous contract and is most likely going to sign a Maximum Contract next year for the 2017/2018 NBA season. In fact, his max contract next year, if he signs it, will be the largest NBA Contract in history, worth more than $200 million USD!! Watch this video to see just how he will be paid and learn more about the payment structure of the NBA.
---
Watch on DTube:
Watch on BitChute:
https://www.bitchute.com/video/4gpXqPV6ukOD/
Watch on YouTube:
https://youtu.be/oUM9Oa14Oy0
Download PDF Notes:
https://1drv.ms/b/s!As32ynv0LoaIhspjQSXqbYgDoUYoqA
---
View Video Notes Below!
---
Download These Notes: Link is in Video Description.
View These Notes as an Article: https://steemit.com/@mes
Subscribe via Email: http://mes.fm/subscribe
Donate! :) https://mes.fm/donate

Reuse of My Videos:

Feel free to make use of / re-upload / monetize my videos as long as you provide a link to the original video.

Fight Back Against Censorship:

Bookmark sites/channels/accounts and check periodically
Remember to always archive website pages in case they get deleted/changed.

Join my private Discord Chat Room: https://mes.fm/chatroom

Check out my Reddit and Voat Math Forums:

Buy "Where Did The Towers Go?" by Dr. Judy Wood: https://mes.fm/judywoodbook
Follow My #FreeEnergy Video Series: https://mes.fm/freeenergy-playlist
Watch my #AntiGravity Video Series: https://mes.fm/antigravity-playlist
Follow My #MESExperiments Video Series: https://mes.fm/experiments-playlist>

---

NOTE: If you don't have time to watch this whole video:

Skip to the end for Summary and Conclusions (If Available)
Play this video at a faster speed.
-- TOP SECRET LIFE HACK: Your brain gets used to faster speed. (#Try2xSpeed)
-- Try 4X+ Speed by Browser Extensions, HookTube.com, Modifying Source Code.
-- Browser Extension Recommendation: https://mes.fm/videospeed-extension
Download and Read Notes.
Read notes on Steemit #GetOnSteem
Watch the video in parts.
---
LeBron James Maximum Contract 2017/2018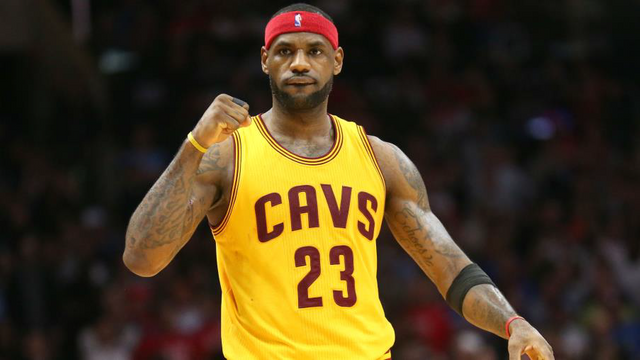 How much money will LeBron James make if he signs a maximum contract going into the 2017/2018 season?
Note: Assuming he stays with the Cleveland Cavaliers and enters the 2017/2018 season as a free agent
The 2017/2018 salary cap was originally expected to be around $108m but the latest projection has the salary cap at about $102m. For our calculations we will use the latest projection.
We will use the latest projection.
Note: The full video on free agency and how maximum contracts work will be put in the description below.
| Years In League % | of Salary Cap |
| --- | --- |
| 0-6 | 25% |
| 7-9 | 30% |
| 10+ | 35% |

| Year | Salary In USD ($) |
| --- | --- |
| 1 | 35,700,000 |
| 2 | 38,377,500 |
| 3 | 41,055,000 |
| 4 | 43,732,500 |
| 5 | 46,410,000 |
| Total: | $205,275,000 |