For the past couple years I have made it my goal to complete an early season backpacking trip around the time of my birthday. Since I live in British Columbia there are limited options early April and the Stein Valley is great early season multi-day backpacking trip that I can go on with my friends and family. This year I have to decided to start sharing some of the things I get to see while out on the trail for those of those who cannot join.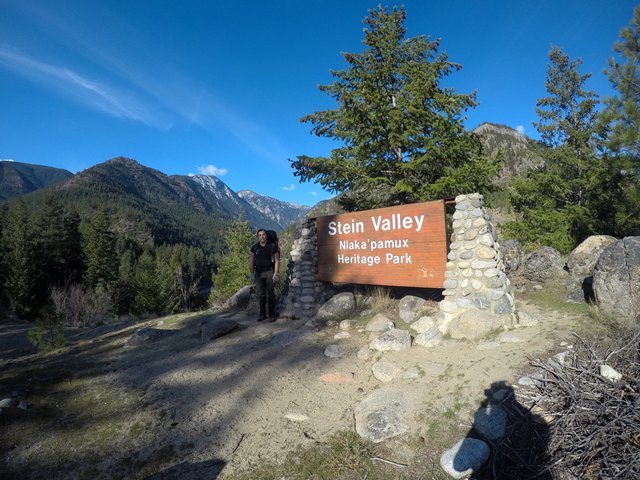 This is the 0km marker of the Stein Valley near Lytton, British Columbia Canada
It was a beautiful and sunny morning but still quite cold to start in Lytton BC. We had gotten in late the evening and had a cold nights sleep before an early start on the trail.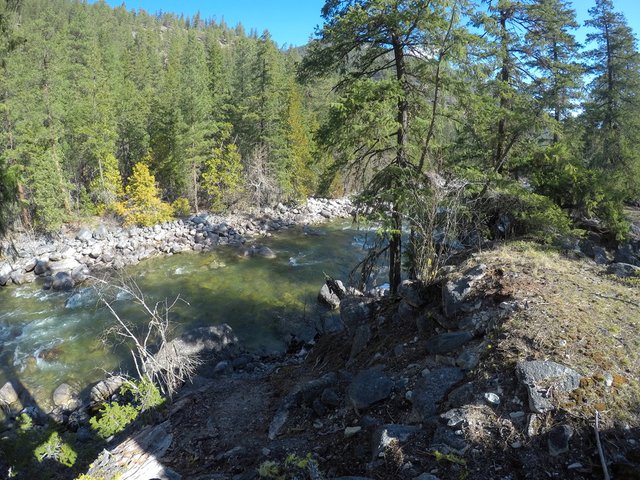 I have done this trail 6 times now in the spring and it is hit or miss if you are going to be trekking through snow or not. This year there was snow or ice near the river at the beginning of the trail.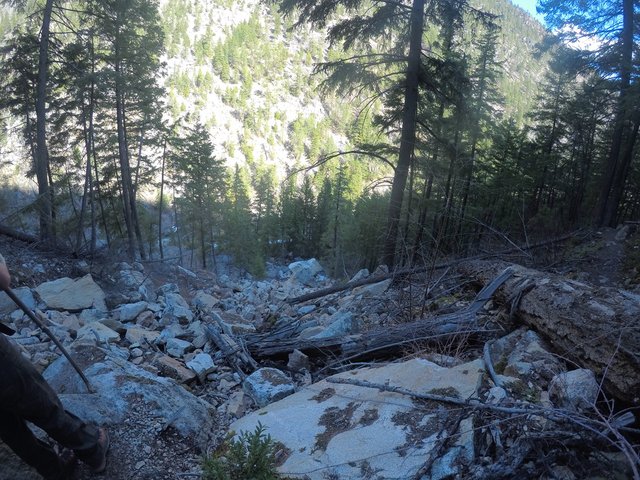 This stream a few kilometres in isn't really flowing yet this year but should be starting pretty soon.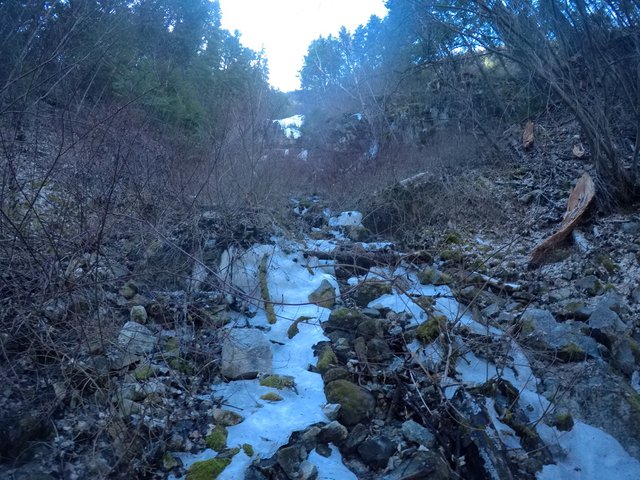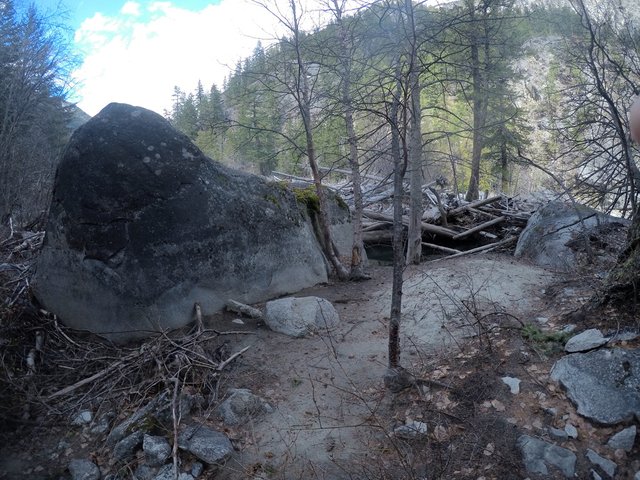 Imagine the destruction when this rock came rolling down the mountain many moons ago.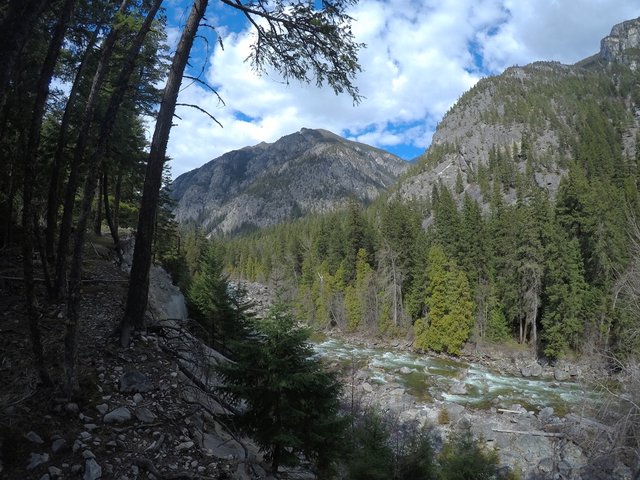 Sunlight is kinda spotty in the valley during the early months of the season but this is one of the earliest multi-day hikes you can do in British Columbia during late march or early April.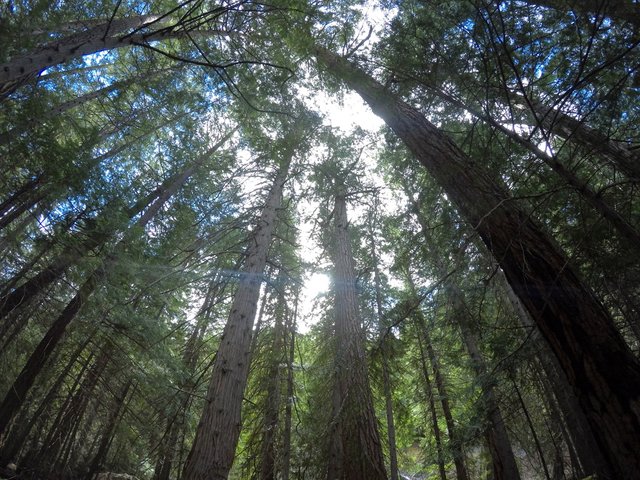 I wonder how many people have walked by these trees over the years. What would they say if they could talk.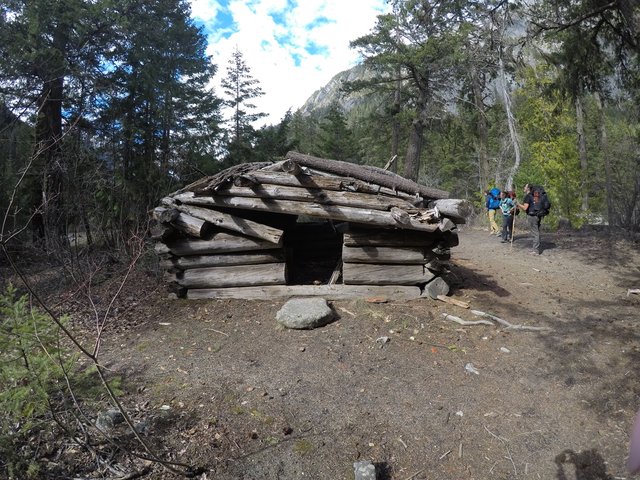 Earls Cabin is about 10.5km in from the trailhead, nice spot to stop for a break, usually sunny here as the valley widens up a little bit on this side of the river.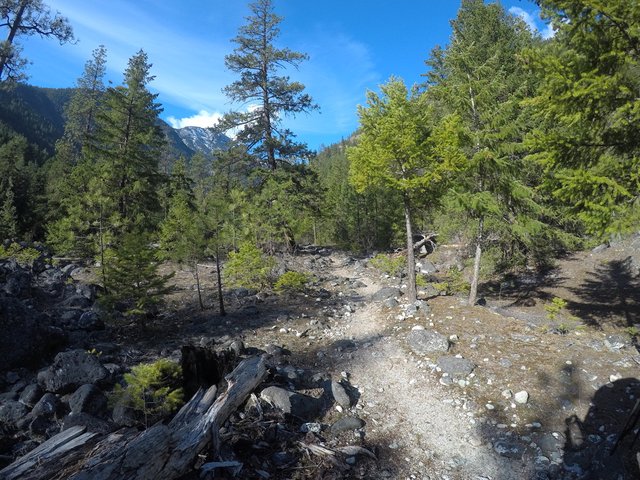 Easy trekking after earls camp! Nice flat smooth trail for a bit.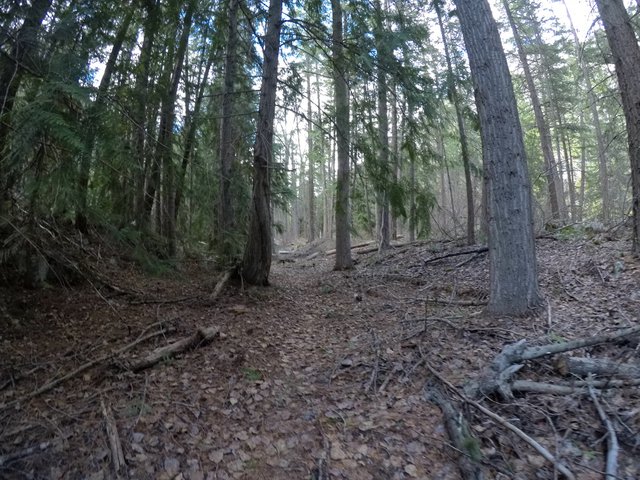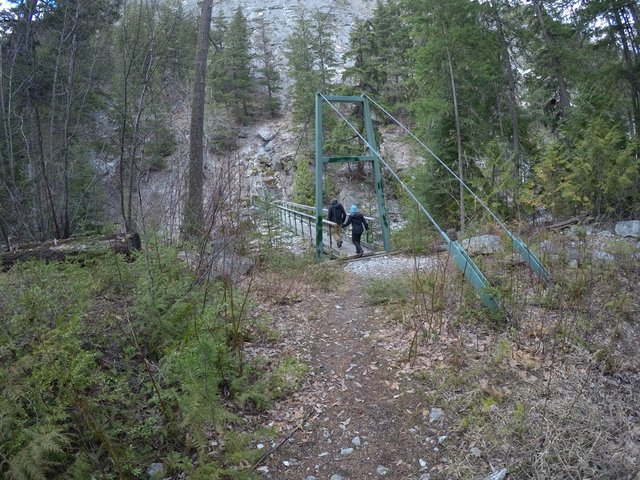 This used to be a cable car crossing here but it has been upgraded to a suspension bridge a few years ago.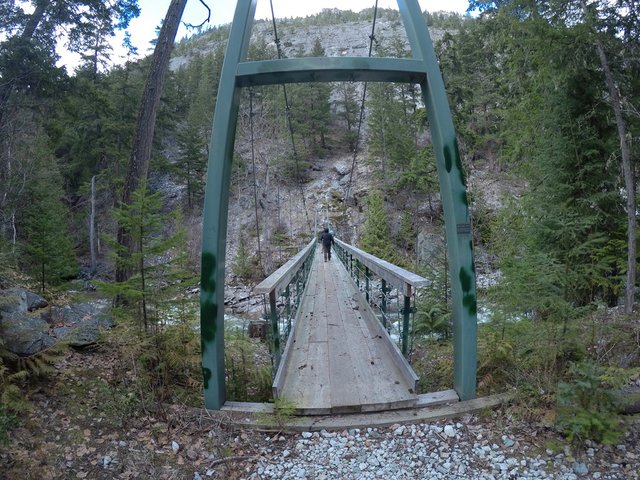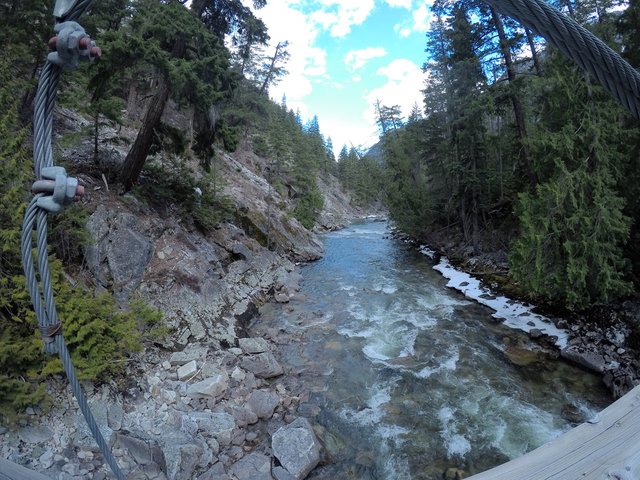 Anyone need some fresh water?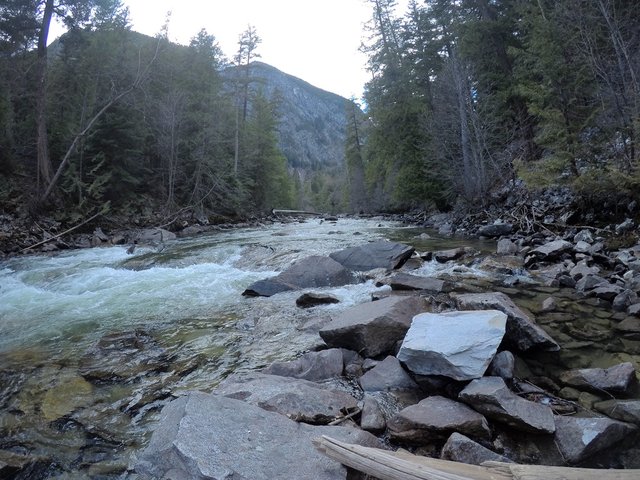 We still filtered the water but was probably safe to drink.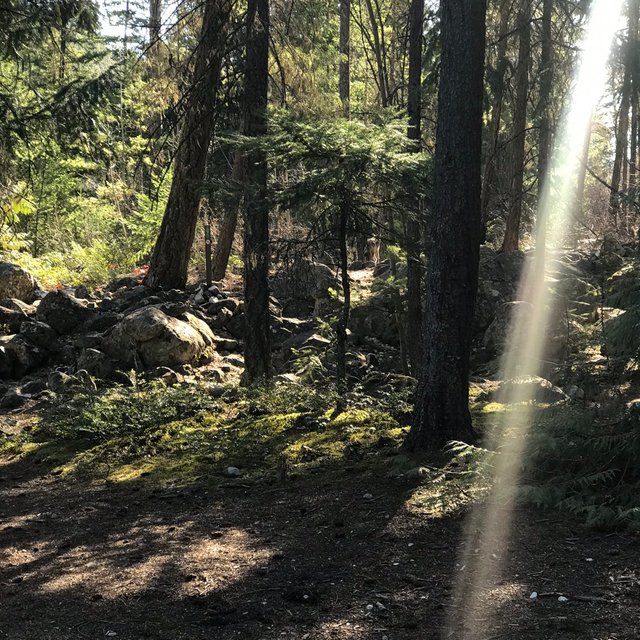 I got up in the morning and saw a fox limping by our campsite, he didn't look to distressed moved past us and kept walking up the trail. Can you see him?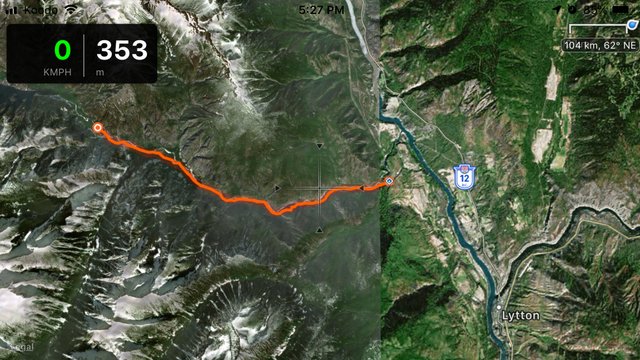 For more information about the Stein Valley Nlaka'pamux Heritage Park visit the BC Parks website.
click here