aXpire ICO PRE SALE ON NOW!
Hot off the press, the https://www.axpire.io/ ICO has commenced its pre-sale.
In the news, Roger Ver has been nominated today as the chief blockchain advisor to the team, very exciting news with Roger being CEO of Bitcoin.com . They don't come more experienced than that!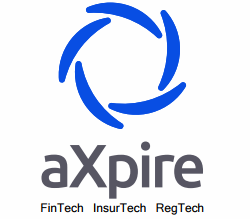 Firstly, this ICO garnered my attention by standing out from the crowd who are continually introducing higher and higher token supplies in recent ICO's. Recent ICO's seem to be well over 1 billion tokens. aXpire has set their token supply at 350 million tokens. A very nice supply amount which will ensure nice growth if the project produces results.
Currently there is a 30% bonus during the pre-sale with tokens working out between 05-07c.
The company has been around since January 2017. A spin off previously from LSG, LLC an insurtech SaaS company that has worked with some massive global companies, including Nike and Coca Cola.
As stated in their brief version whitepaper, aXpire say their vision is
"To enable seamless spend management, in real time, through secure blockchain technology and machine learning. The latter technology enables our clients to make incrementally intelligent invoicing
decisions through a growing reference SQL database of approved and denied transactions. We succeed as
our clients succeed through the use of our end-to-end internal spend management software."


Collectively the team has over 90 years of combined experience in the software enabled payments space.
Very exciting for aXpire, the token itself is the new and improved version of the old ERC20 token with the ERC223 standard.
Clients will be able to upload jobs that they would like processed on the platform and then require AXP tokens to cover the base fee for transactions.
Being quite a technical token, I would highly recommend perusing the
http://www.axpire.io/ website and also to have a read of the full whitepaper version located at
https://www.axpire.io/downloads/aXpire_Whitepaper_v1.1.0.pdf
The team are very transparent on their website, all are researchable and searchable through various media.
Not leaving themselves exposed to up and coming technological competitors, the aXpire team have made a very interesting and exciting decision in recruiting superstar CEO from the powerful Ethos team, Shingo Lavine as an advisor also. Shingo is one of the youngest CEO's in the space and has headed up one of the most successful coins of 2017 in
https://www.ethos.io/
This token sale is already running hot with the pre-sale selling out fast