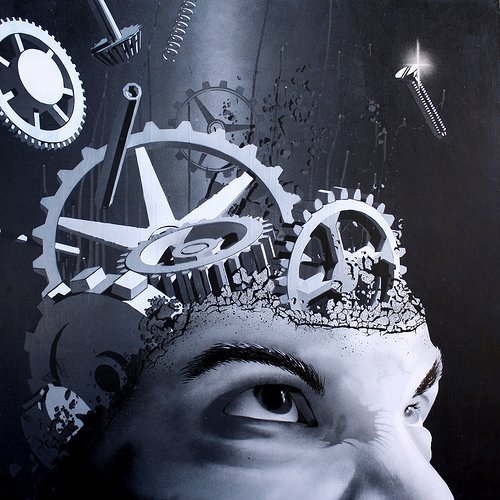 In any quest for truth, any real journey to discover the realities of our world it is imperative to keep an open mind. This is in fact a lot easier said than done as during the journey, it becomes very easy to want to believe things simply because its often easier that way. The discerning researcher will look at all information and consider anything as possible without necessarily believing any of it but of course there is a fine line between consideration without belief, and offhand dismissal. While blind belief is a dangerous road to choose, offhand dismissal is equally foolhardy. One most certainly shouldn't close ones mind off to certain concepts simply because it conflicts with what you may believe to be possible. After all we live in a universe of endless possibilities and the knowledge that has so far been acquired and accumulated by mankind has very likely hardly even begun to scratch the surface of what there is to actually know.
Life itself is a path to knowledge but it's important to remember that there are no short cuts, no easy way to reach the goal and that it's really all about the journey. The journey itself is the goal, it's just that we often don't realize that as we are walking the path. It's like the boy who wondered at what point in life it was that he would become a grown up, only to then see his reflection in a pond and discover he was an old man. Or as once said by John Lennon - Life is what happens while you are planning other things...
During the journey through life that each of us makes much knowledge will come to you if you are open to it however very often people's ability to receive such knowledge may depend upon what beliefs they have acquired along the way. Belief in a certain 'truth' or concept or way of thinking may cause someone to dismiss certain information that comes their way as it may conflict with something else they already 'believe' to be true. This is why one should be open to consider all possibilities, but use caution when choosing to believe any that you have not tested and proven to be true for yourself. Belief is the enemy of knowledge and it will interfere with your accumulation of knowledge if you allow it to gain too much of a foothold in your mind.
Life is indeed a quest for knowledge only the path is fraught with traps and dangers along the way not the least of which is modern life itself. The rigors of keeping up with the pace of modern society virtually ensures that the time for spiritual, learning or experiential pursuits left available to most people is extremely limited, so most people just don't go there - unless it's during their twilight years when they are often sitting back attempting to figure out what it was all really for and to rationalize their distracted existence. But that is not the case with all, and for those who do go there; who do start to see through the social haze and begin to gradually awaken to the fact that they have been played; that most of their life has been spent engaged in meaningless activity simply due to them being forced to price a price to be alive (a detail that had somehow taken for granted prior to that point) it is then that they begin to ask why, and they begin to search for answers.
The best way to hide a real conspiracy is to make it unbelievable.
Waking up, or even becoming half awake, just to the point that one can see the reality of the slavery system that exists all around us, is a very challenging experience for people. When it happens it brings with it a thirst for answers; a need to know how it happened and who is to blame. But in attempting to answer that question one must be extremely careful. When searching for the truth about what is really happening in this world, there are many obstacles to navigate around, many red herrings to be found laid along the way, and a myriad of conspiracy theories to choose from. Many of the theories presented seem quite possible, because many of them are partially true, yet almost all are designed to create romantic visions in ones mind but to ultimately lead nowhere and to provide a useful distraction. If one steps back a little further however, it becomes apparent that underlying them all, is one very real conspiracy that is both brilliant and frightening in its simplicity and by far the cleverest thing the perpetrators ever did to conceal it was to build a conspiracy culture around it - a fringe section of society that has perpetuated years of rumors and countless other nonexistent or partially informative conspiracy theories to cloud the truth and breed an air of endless ridicule around the topic - talk of Aliens, Secret Technologies, Star gates, UFO cover-ups and deep dark government conspiracies. All topics that may or may not be true, and always designed to fire the imagination and distract the curious and to provide some sort of sustenance to those who know that something is going on, but just don't quite know what it is.
This problem has been compounded by what many refer to as the information age. We now live in a time when the internet has given people access to an enormous amount of knowledge with the click of a button. This has been a huge benefit in many ways, however with such a huge amount of material available now it is sometimes very difficult to really know what information is reliable and who can be trusted. This is quite understandable as virtually anyone can open a website today and present their views to the world. It is not uncommon for people to write articles and post their opinions on whatever the latest hot topic is, regardless of the truth or accuracy of what they are posting, simply as a means of drawing traffic to their website. The result has been that in this "age of information" the pool has been muddied to such a degree by so many posting their own entirely un-researched opinions, very often even presenting them as fact, that it has become increasingly more difficult to discern the accuracy of what is available simply due to the sheer volume of data that is being produced. A by-product of this is that though there are more and more people in the world who are very aware that things are not quite right, there are now less and less people who actually have any real idea what is actually going on.
This scenario has of course been brought about by design.
It would be incredibly naive to believe the independent media and any resistance to the control grid has not been infiltrated by agents of the system with the goal of undermining it and discrediting it. It would be simply foolhardy to think anything else. In fact certain governments such as the in UK have openly admitted to doing so, and the CIA has even announced that they have a squad who constantly troll social media. Such agents work to bait people in order to tie them up in arguments as a means not only wasting their time but also in order to drive them to anger as a means of publicly discrediting them. Posts made by such agents are usually open attacks and derogatory remarks bereft of any rationale designed to not only provoke the target but to also cast doubts in the minds of any who may come across the information. In such instances, many people's egos will cause them to adopt an apathic stance towards the agent causing them to dismiss valuable information and fail to connect with a potential ally. There are also many agents who open websites or social media pages and post completely provable disinformation alongside very factual issues that desperately need attention in order to cast doubts upon real issues. Such agents also very typically attack anyone who questions them and accuse the questioner of being the agent. This is another very effective method of confusing people and causing them to distrust those who are working to help them. Associating truthful information with provable fallacy is a very good way to throw people off the scent. Another method is to add to and embellish very truthful information to the point it becomes unbelievable causing people to dismiss the truth along with the associated lie. All of the above methods are routinely employed and so it becomes necessary for anyone seeking to discover the real truths of our world to be on their guard along the way and to ensure their spiritual and mental armor is well tempered. This is not to say that everyone who makes a mistake or posts an erroneous opinion is a paid agent. There are some who open blogs or websites and do so simply to boost their egos or to drive traffic to their domains, some who have simply locked themselves into a belief system, and others who are simply honest people making honest mistakes. The trick is figuring out how to tell the difference.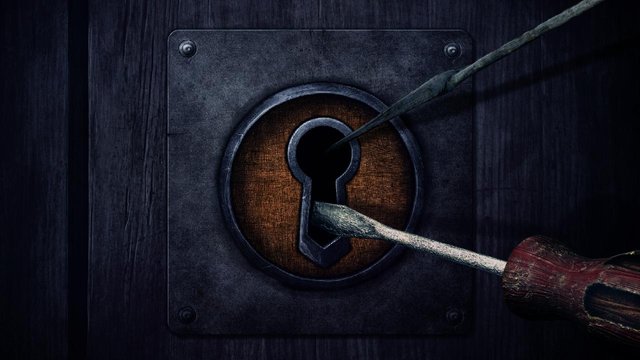 When looking at any information that is being offered to you today by any independent media personality, researcher or blogger it is important to clearly understand that what you are reading is someone's perspective on things. An opinion based on what information they have had access to and what they have personally determined it to mean. They may be correct, and they may not, so you should consider all as being possible but be very careful what you choose to believe.
There may be something else you hadn't considered right around the corner.
Too often we choose to believe things simply because it makes us feel better. We choose to complain and say "Someone ought to do something about that" but it is often never ourselves that we believe should be the one to act and so we choose to believe in leaders, those who say they will fix things for us without any real need for us to get personally involved. But the real conspiracy that exists, the thing that controls people more than anything, is the belief that has been instilled into them that there are others more important than them and that they are just little people who have no power. That "someone else" should fix things. Yet the real truth is that is it is the so called little people in this world who hold all the power. It is through the toil and effort of the people that the system is able to function at all, and so it is the people who hold all the cards. The problem is that most are unaware they are even in the game. And if they do ever discover they are, they often don't know which side they are on or who on earth they can trust to shine some light on the rules for them. Once they could turn to the independent media and find some reasonable answers. But in this "age of information" those days seem to now be fast disappearing.
Always remember to research what you find for yourself. If in any way possible, do it in the real world and not just online. Don't be too quick to trust or to distrust what you find, but always consider all possibilities and remember what you are reading is someone's perspective. An opinion based on what they have researched and more often than not, one that has been molded by a belief system and has been delivered based in a foregone conclusion. In such cases, the bringer of such information will often leave out and dismiss offhand, anything that may interfere with the conclusions they had previously drawn. Such individuals have left the path of knowledge and reason and what they are conducting is not real research or rational analysis, but merely a search for anything to support their assumption, an offhand or sometimes even deliberate dismissal of anything that may prove it false, and a delivery of biased and non factual information in order to serve their own agenda. This is no path to truth or knowledge or freedom. Freedom is ultimately the goal here when all is said and done. But such a thing will only ever be achieved by a species that can learn to work cooperatively and to respect itself and others.
Be aware of what you are thinking, do not allow yourself to be led into holding views that are not your own and always examine your thoughts to make sure the ideas they are forming are your own.
Respect for others is not always an easy thing to show. Most especially in online chat threads. It is difficult to gain a clear indication of the underlying mood of the one posting the comments. What may be taken as offensive may well have been said quite lightheartedly and it is easy to overreact. Yet criticism and overreaction is no path to freedom. It is easy to do when one finds abuse and attacks directed at them, most especially if they are false and unwarranted. I have often been guilty of such things myself. It's easy to fall into the trap and it's easy to let ego cloud your thinking and lay such traps for others. But before people act or post their opinions into the public realm they should ask themselves 3 questions. Is it kind? Is it true? Is it necessary? If it is not at least one of them, then perhaps it would be better left unsaid.
In Lak'ech
Max Igan
http://thecrowhouse.com