Before I dive into the topic that I'm actually focusing on today, I want to point your attention to the awesome @TribeSteemUp t-shirt that I'm wearing in the video, courtesy of @ELAmental & @Hempress. They dyed the shirts themselves (with dyes they brewed from wild-crafted plants), @ELAmental ran a contest to get our TSU logos, and then he got them printed on the shirts they'd made. Shirts are available now if you'd like to order one!
Anyway, today I'm dropping in from Laurelhurst Park in Portland, where I've been spending a LOT of time since I got back to the city. I had some moments of clarity around the idea that I'm not so much feeling "lost" (as I've said recently), because I know right where I am. What I've been feeling is more a lack of direction. I've got my map & my compass, but I don't know what my destination is at the moment.
Moments after having this bit of clarity, I continued reading the book I've been diving into, and it had some powerfully resonant thoughts for me, so I thought I would share them.
---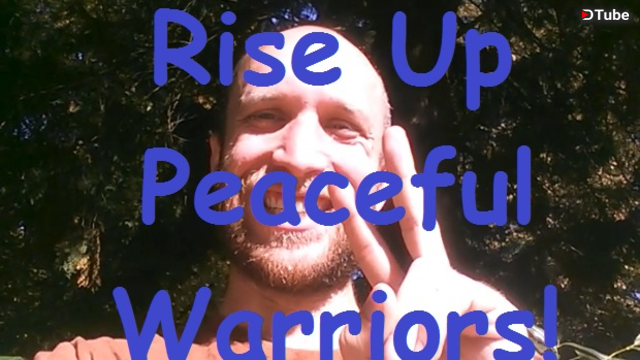 | ▶️ DTube | ▶️ IPFS | ▶️ YouTube | ▶️ FaceBook |
---
Here is the section that I just read, and was quoting from a little bit, from Dan Millmwan's book Sacred Journey of the Peaceful Warrior (free from Archive.org, in many formats):
I saw the beginnings of time and space, when Spirit became the "ten thousand things": the star forms, the planets, the mountains, the seas, and the creatures great and small that spawned there.

But there were no humans. Before history, in a time of magic, when Mind allowed it, the legends were born. The animals evolved on earth, growing from all that preceded them. But no human souls existed on the planet.

I saw a vision of the ancient universe, where, within the curses of space, angelic souls played in realms of freedom and bliss. This memory, stored within the most ancient records of the psyche, became the archetype for that place we call heaven.

A wave of these souls came down to earth because they were curious about the material realm — about the animal forms, and about sexual-creative energy — about what it would be like in a body.

And so, they overshadowed the primitive forms of animals that roamed the earth; they entered them, saw through their eyes, felt through their skin, and experienced the material realm and life on earth.

I saw them, I felt them, as they grew ready to leave their animal hosts, and return to their Source. But these souls misjudged the magnetic attraction of the material realm; they became trapped, identified with the animal consciousness. Thus began a great adventure on this planet.

These soul energies, and their human-like higher consciousness within the animals, impacted the DNA structure, causing immediate and radical evolutionary leaps. This was revealed to me in visions within the genetic spirals themselves.

The next generation of creatures provided the basis for the Greek myths — centaurs, mermaids, satyrs, and nymphs; half animal, half human, they were the source of legends, the Olympian gods cohabitating with animals and humans.

The first wave had forgotten that they were of Spirit, not of flesh; they had become identified with their hosts. So a wave of missionary souls came down to rescue the first wave, to pull them out. But they, too, were trapped.

Time flashed by, centuries in an instant. A second rescue mission was sent; this time, only the most powerful souls made the attempt — and very few escaped. They, too, remained, trapped by their own desire for power. They became the kings, the queens, the pharaohs, and the chiefs — the rulers of the lands of Earth. Some were like King Arthur; others, like Attila the Hun.

A third and final rescue mission was sent. These very special souls were the most courageous of all — the peaceful warrior souls — because they knew they weren't coming back; they knew they would be destined to live within a mortal body for aeons — suffering, losing loved ones, in mortal pain and fear, until all souls were free.

They were a volunteer mission. And they came to remind all others who they are. They include carpenters, students, doctors, artists, athletes, musicians, and ne'er-do-wells — geniuses and madmen, criminals and saints. Most have forgotten their mission, but an ember still glows within the hearts and memories of those who are destined to awaken to their heritage as the servants of humanity, and to awaken others.

These rescuers are not "better" souls, unless love makes them so. They may be lost, or found. But they are awakening, now. Hundreds of thousands of souls on the planet — becoming a spiritual family.

[...]

Still gazing into the fire, she said, "My soul is one of those who came in the final rescue mission. As was the soul of the man you call 'Socrates.' And your soul as well..."

[...]

"There are many others," she continued, "hundreds of thousands, scattered across the planet — who feel a call to serve; who know deep inside that they are here to do something, but cannot quite articulate what that something may be. More coming in all the time, many of our children, searching to find out who they are and what they are here to do. All have in common a certain restlessness — a deep sense of being somehow different, of being oddballs, visitors here, never quite fitting in. We feel at times a longing to 'go home,' but we're not exactly sure where that is. We often have giving, but rather insecure natures.

"Well, we are not here to 'fit in,' as much as we might like to. We are here to teach, to lead, to heal, to remind others, if only by our example.

"The earth has been the school for most human souls, but our souls are not yet completely of this earth. We have been schooled elsewhere; there are things we just know without knowing how we know — things we recognize, as if this is a refresher course, and we are most definitely here on a service mission.

"Your search, Dan, will be for ways to make a difference — first to awaken yourself, then to find the right leverage, the best means to find the calling most natural and effective in reaching out to others. It is like this for all the peaceful warriors who share this mission. One of us might become a haircutter, another, a teacher; a third, a stockbroker or pet groomer or counselor. Some of us become famous; others remain anonymous. Each of us plays a part."
---
Dan's books are quite powerful, and I find so very much resonance in them. I have to say, I've been a little peeved with them recently as well, as one of the ideas that has been coming up for me a lot is a desire to find spiritual teacher(s), someone(s) I could surrender to, trust, get guidance & clarity from. Dan's books are all about his travels to different teachers & guides... so it grinds a bit. The message that has come back to me time after time as I've sat with this desire is basically that I just have to trust myself, trust my inner guidance. It's certainly not that I don't feel like I've gotten a lot of that guidance & teaching from within, it's more like I want a break from that... I want to not have the full burden on me for a moment.
---
---
Finally, I'm going to leave you with a little thing called The Bodhisattva Vows, which for a LONG time I was repeating every day, and which my reading today definitely brough back in full-force:
May I be a guard for those who need protection
A guide for those on the path
A boat, a raft, a bridge for those who wish to cross the flood
May I be a lamp in the darkness
A resting place for the weary
A healing medicine for all who are sick
A vase of plenty, a tree of miracles
And for the boundless multitudes of living beings
May I bring sustenance and awakening
Enduring like the Earth and Sky
Until all beings are freed from sorrow
And all are awakened.
---
---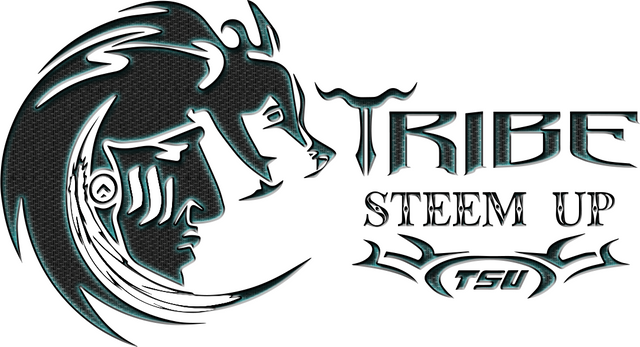 ---
---
If you enjoyed this, you may enjoy some of these highlights of my blog:
"Greatest Hits/Table of Contents" of my first 2 years on Steemit
You've Created Your Steemit Account and You're Ready to Get Started... What Now? [New Steemians Start-Up Guide]
The 8 Pillars of @TribeSteemUp: Clarification, Refinement, and Re-Casting the Spell
The Status, Vision, and Needs of Real Life: The Role-Playing Game
---
---