The most beautiful wind farm in the world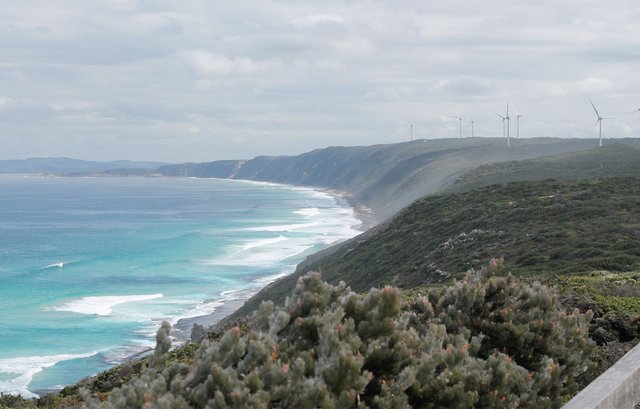 This notoriously rugged section of coastline is called the Sandpatch. It is wild and beautiful. The rolling sandhills are filled with tough dune plants and pretty wildflowers. This gives way to a  steep descent dropping off into the southern ocean in the bottom south west corner of Western Australia. The terrain is fierce and the ocean below relentless with smashing waves and salt spray spilling over the escarpment.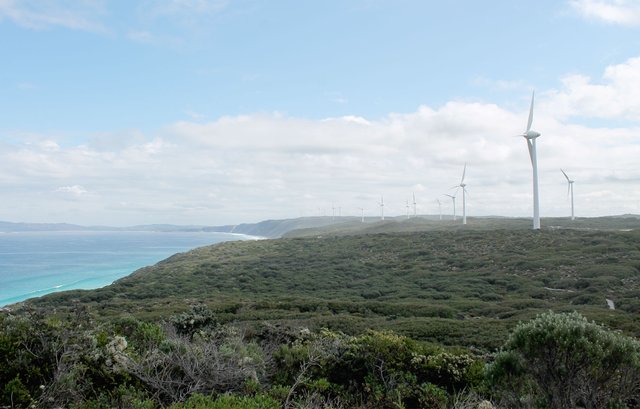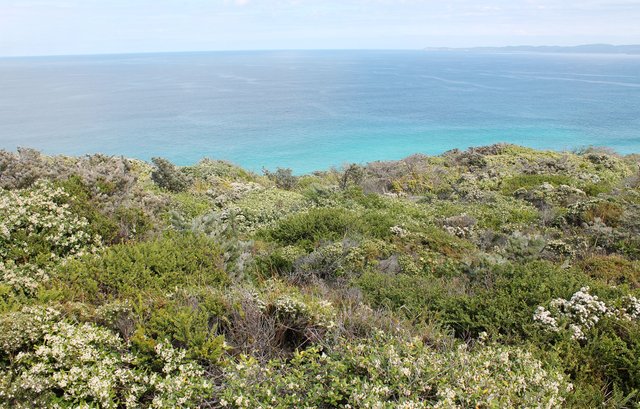 The Oceans Wrath
When I was young, this place was difficult to access with nothing but a goats track and rickety stairs to guide you to the bottom. It was and still is a dangerous spot for surfing and fishing as the surges from the ocean and king waves are unpredictable.  As a child I remember walking down the hundreds of stairs to the ocean below and finding all manner of sea debris washed up in the rocks. I still have a deep respect for this place as my parents were vigilant to install an appropriate reverence for the undiscriminating wrath of the ocean. It can be perilous and warning signs for naive tourists are now in place.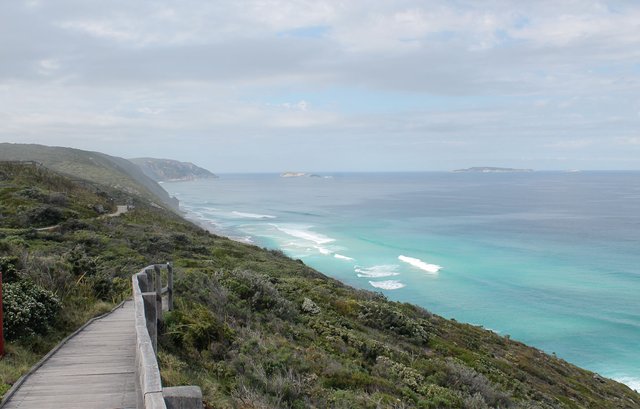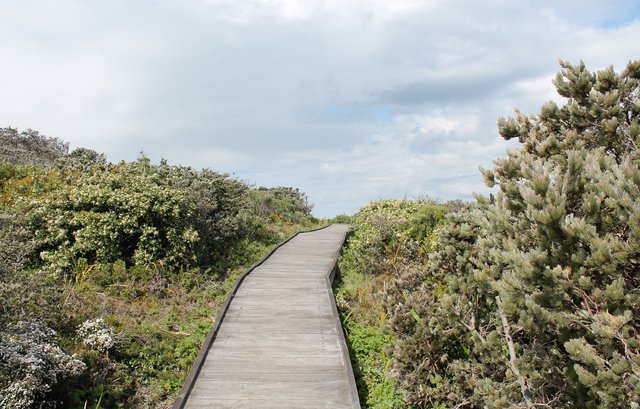 Harnessing the power
Back then, the wind farm did not exist. Since this was built in 2001, the Sandpatch has become a tourist destination and well crafted boardwalks and dune tracks have been created. There is 506 stairs down to the bottom but these days I prefer to enjoy the spectacular view from the top. Oh those ocean blues are captivating.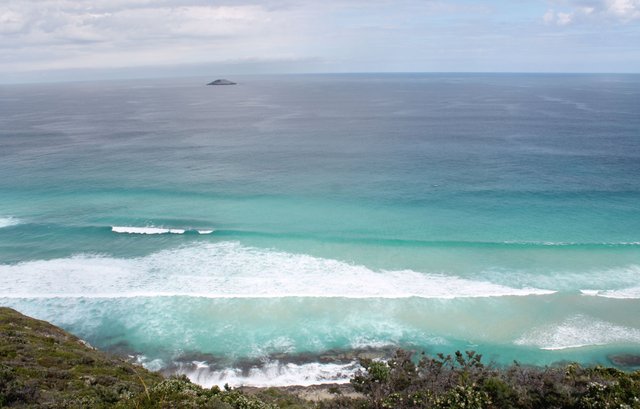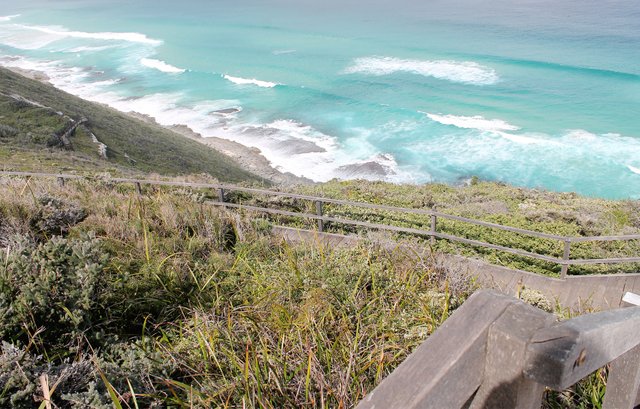 The giant wind turbines are powerful to watch and part of the tourist walk takes you right underneath some of them. Each of the three blade are 35m long and sit on top of a 65 metre tower. There is 18 turbines that produce 80% of the city of Albany's electricity.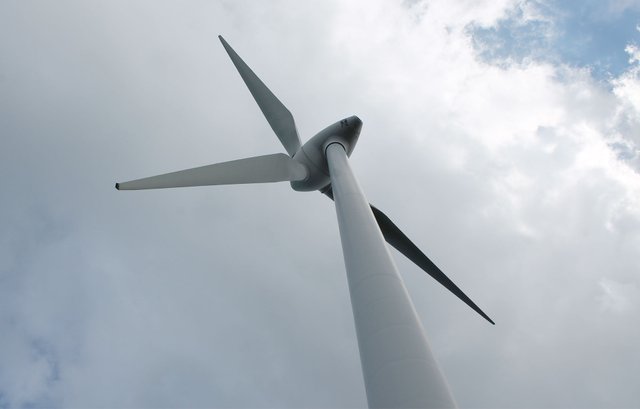 On my last visit, we watched 3 large whales cruise along through the waves close to shore.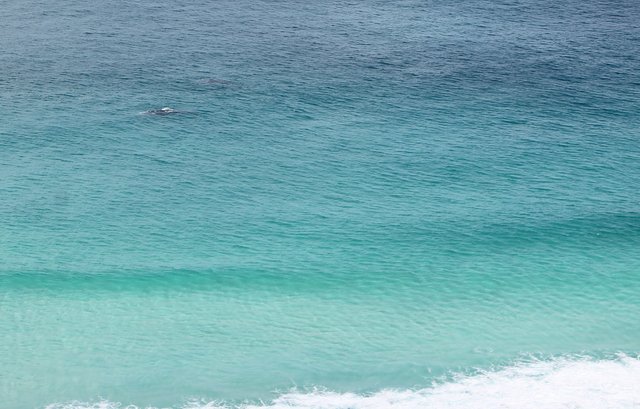 I love how the ocean makes you feel small. This is a place where nature showcases raw power. I love that the city of Albany has decided to harness some of this power to produce a cleaner energy for the community.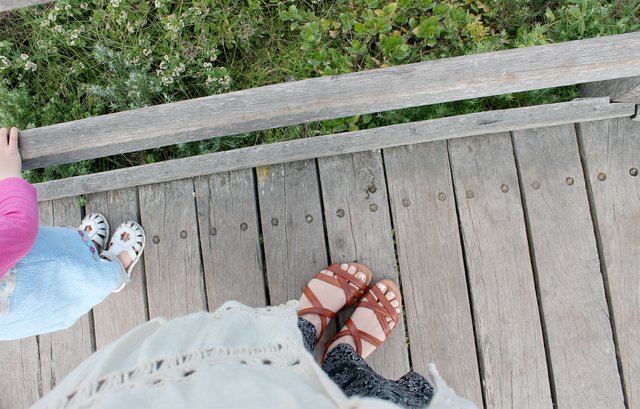 Until next time, 
xx Isabella