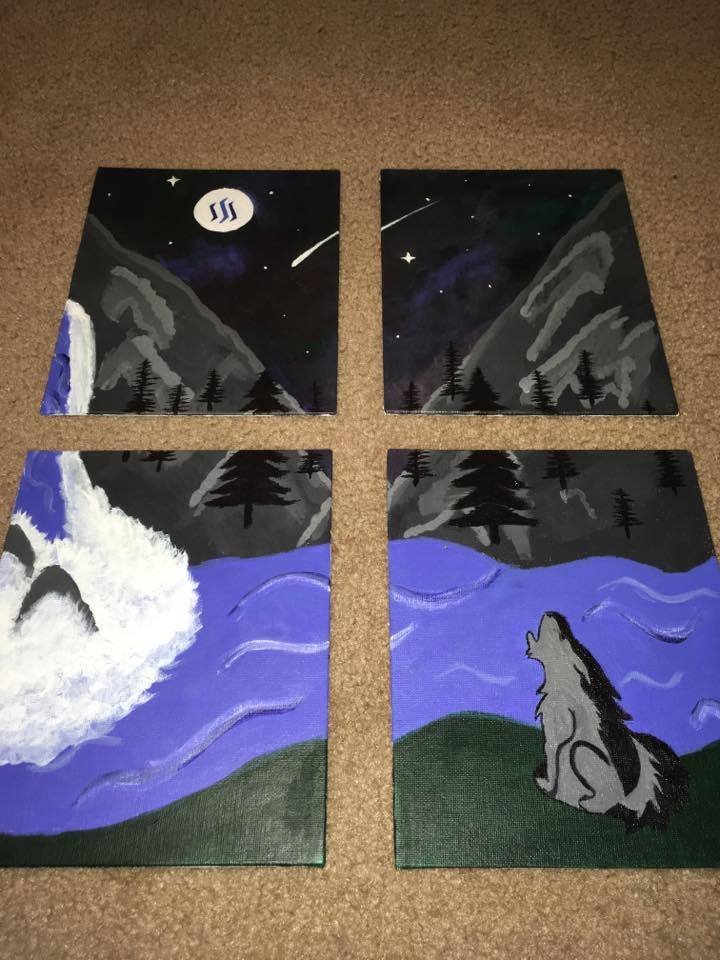 ---
Welcome everyone!
I would like to try something a little different. I know there exists a steembay auction house etc. But I want to try and see how this does-
So! as you can see this is a 4 part painting, that is made to be spread APP 1 inch away from the other pictures.
As you can see its a beautiful nature scene with a wolf howling at the steemmoon!
It is acrylic on canvas. Each piece is 8inch x 10-12inch
Bidding starts at either 15 steem or 25sbd!
BUY NOW price : 50 steem / 75 sbd!
let it begin NOW!
---