Mercury in Pisces has formed
the departing square with Jupiter in Sagittarius.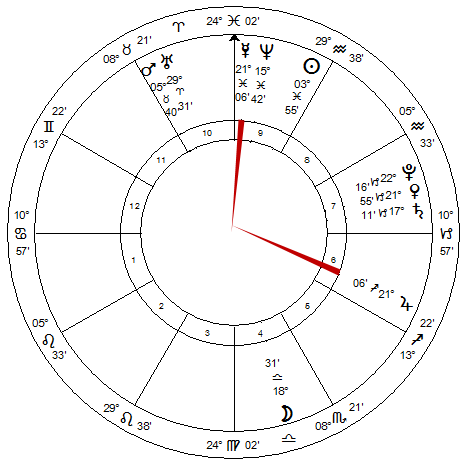 The theme of this pattern
Excessive enthusiasm, unworkable expectations,
overblown promises, taking on lots more than you can handle.

Who are the players?
Mercury = the Inner Self who helps you work with information, generate ideas, interpret sensory input -- what your five senses tell you -- and understand what it all means -- or at least what it means to you so you can manage your life.
Jupiter shares many interests with Mercury. Jupiter = abstract thinking, higher learning, sophisticated ideas and concepts, The Big Picture perspective -- and flamboyant self-confidence.
Departing squares = problems with your foundations, weaknesses in the platform you're planning to build on, serious discrepancies between your history and what's going on in the present, trying to satisfy conflicting demands without having enough of whatever it takes to do so.

What's happening?
Ok. Last time I wrote about the virtues of Mercury sextile Saturn ---> realistic thinking, good planning, able to concentrate and focus. Now, we run into the opposite of that fine, conservative approach to getting things done and solving problems. Mercury square to Jupiter is thinking and optimism gone wild.
With a stabilizing aspect to Saturn on one side of this, however, and another from Pluto on the other, this may not be the disaster it usually threatens to be. You can get past this without going well off the rails ... but do be aware that it's out there.
Mercury square Jupiter is an energy of exaggerated confidence, grandiose thinking and inflated, unrealistic ideas. But it's enough to get you all fired up so you rush off in the heat of the moment, not giving two-seconds thought to how much planning and effort it will take to actually make something happen.
You may get tangled up in projects that will take lots more time than you've allotted -- maybe even lots more time than is even available. You may get involved in things that may simply be beyond your ability to manage. Look at the time you have. Realistically assess your talents and skills. Be sensible about your abilities and available resources before you go making high-sounding promises you have no chance whatsoever of keeping.
That kind of behavior will get you short-term attention ... and so very long-term damage to your reputation when you fall flat on your face and let people down who are counting on you. Think carefully before you take on new commitments ... and look hard at what you're agreeing to ... before you sign up. (BTW, Donald Trump has this and a square to Neptune as the only aspects to Mercury in his Natal Chart. Consider this before you shoot your mouth off in the wrong time and place.)

What to expect?
Incidents of thinking too big and talking too much / you and others say things you don't mean, make promises you can't keep, take on things you can't do

Poor planning, inadequate talent and resources, inability to properly sustain efforts and projects

Getting into situations where everything needs to go perfectly -- and somehow you're convinced that it will (Come back to Earth for just a few minutes and think about this, ok?)

Situations of all talk and no action -- where you get lost in beautiful dreams of what could happen and what you could do if -- but that's as far as it goes (stepping through the looking-glass and getting lost in Wonderland)

Mercury will retrograde starting March 5. All the Mercury energies I've talked about recently will get hit again ... and again. If you can possibly avoid it ---> don't make important decisions, don't get tangled up in demanding commitments and responsibilities, don't make wild promises or agreements, be circumspect about what you start or take on -- until all the kinks on this one get worked out and you're able to think straight and sensibly again. This won't happen until the middle of April.
As I said, I don't expect this to be as disastrous as it could be. There's a lot of good stuff here to balance it. But do be aware that it's happening, that it's around and that you need to take it into account. Be your own best friend for a while. Seriously.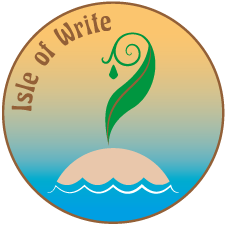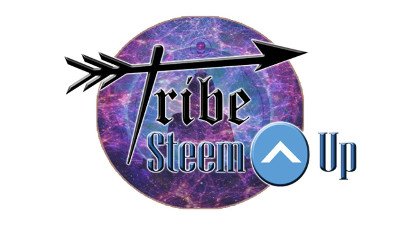 The 8 Pillars of TribeSteemUp

#thesteemengine
#thealliance
#steemusa
#isleofwrite
#qurator
#tribesteemup