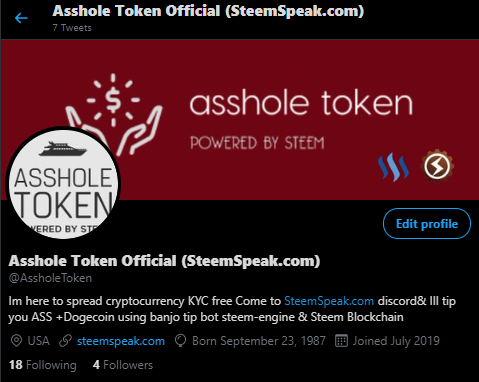 So I made a new twitter account to better represent the Asshole Token on twitter! Next I need to make the Asshole Subreddit but first comes scotbot initialization in a few days. We will have a SCOT and a custom website, and then we can begin worrying about on boarding! SteemSpeak.com will remain the official discord for the asshole token.
https://twitter.com/AssholeToken
Here is the new Official Twitter account for the Asshole token! I have already been making lots of posts all about how I am giving out 1 ASS token to every discord user that comes into the https://steemspeak.com discord
Here are some extra variations of the Asshole Logo
Asshole Yacht Logo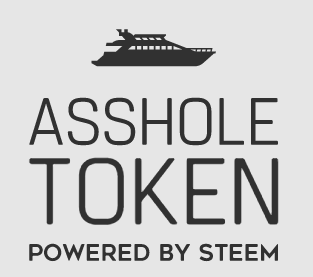 Red Asshole Twitter Banner


Pink monopoly Man Asshole Logo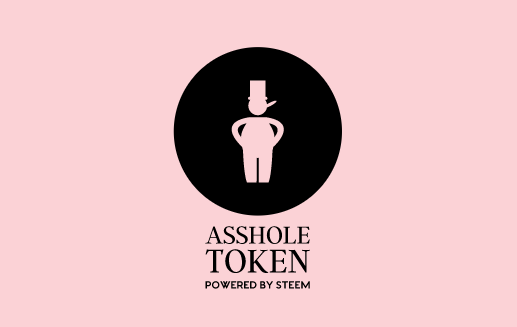 I am also calling forth any graphic designers who have fun making infographics who would like to make a universal steem engine infographic that we can re title and use for any steem engine token. We can make modules to allow us to change the infographic, so we can use it for every steem engine token.
These are the Voyages of the Asshole Token. It's continuing Mission: To Promote Steem on strange new subreddits, to seek out new users and new investors, to boldly Shill where no steemian has shilled before!