In a press release today, WikiLeaks has announced that the Department of Justice is preparing to indict Assange with more charges of criminal behavior. I suppose the hope is to add a mountain of bullshit that some of it somehow stands up.
Press Release: DoJ preparing to file additional indictment against Assange. The Trump´s DoJ is so desperate to build its case against Assange that it is using as star witness a sociopath, convicted conman and sex criminal, involved in an FBI entrapment operation against WikiLeaks.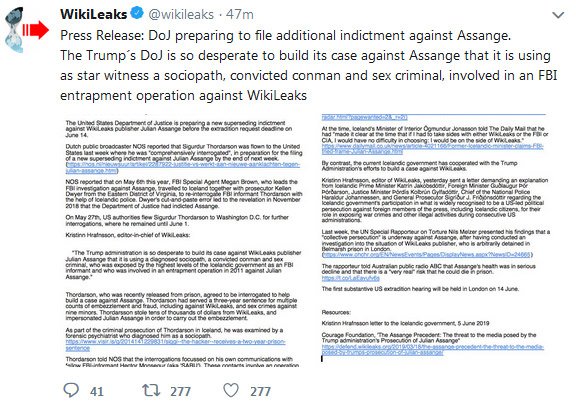 Source
The release speaks of the latest bullshit from the DoJ, where they are going to file these additional indictments based on the testimony of a convicted conman. I'm sure the government has the complete truth from this fella. No way they are being taken for a ride, or made a deal with him to bear false witness.
Apparently, by the end of next week, the DoJ will be filing by the end of next week. Editor-in-chief of WikiLeaks, Kristinn Hrafnsson spoke about the latest news:
"The Trump administration is so desperate to build its case against WikiLeaks published Julian Assange that it is using a diagnosed sociopath, a convicted conmen and sex criminal, who was exposed by the highest levels of Icelandic government as an FBI informant and who was involve din an entrapment operation in 2011 against Julian Assange."
Again, clearly no issue there, right? This guy impersonated Assange and stole tens of thousands from WikiLeaks, and spent 3 years in jail for that and other crimes of fraud and sex crimes against 9 minors.
Read the full press release below: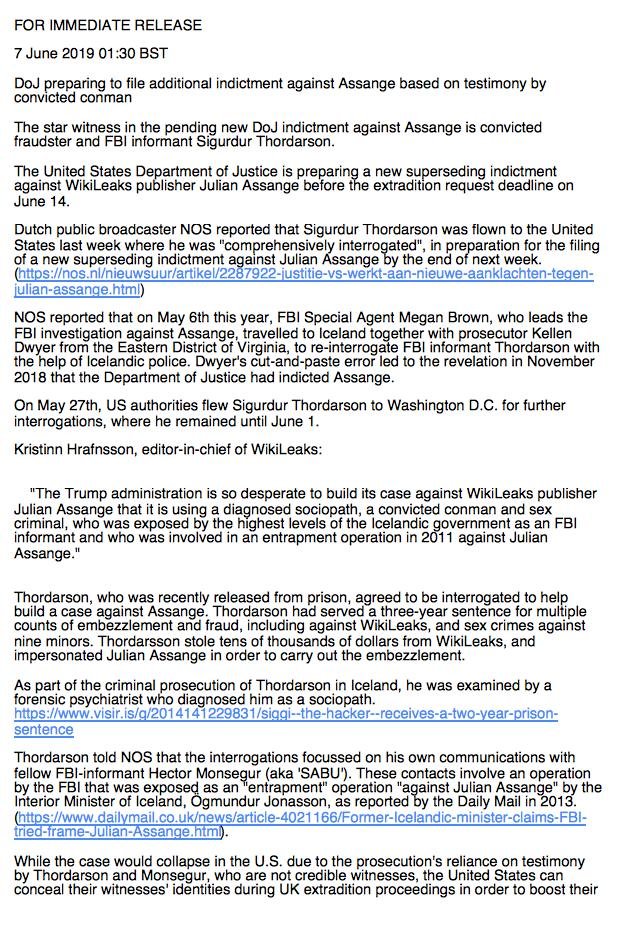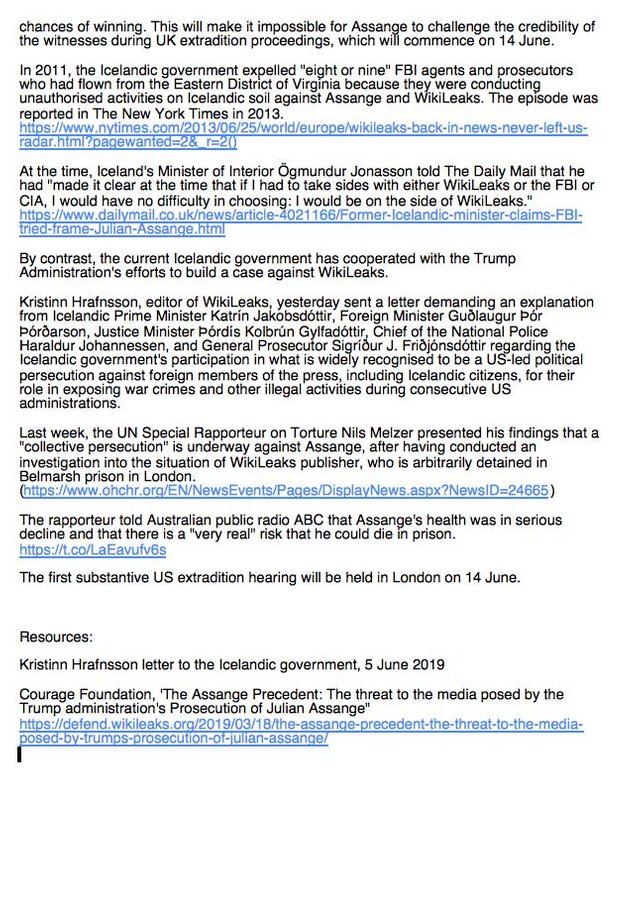 Source
---
Thank you for your time and attention. Peace.
---
If you appreciate and value the content, please consider: Upvoting, Sharing or Reblogging below.


me for more content to come!
---
Like what I do? Then consider giving me a vote on the Witness page :) Thanks!

My goal is to share knowledge, truth and moral understanding in order to help change the world for the better. If you appreciate and value what I do, please consider supporting me as a Steem Witness by voting for me at the bottom of the Witness page.
---
Posted from KURE