Check out this Story about Pornhub, DATA, AGEID. I could use WORBLI to offer KYC age verification for all EOS ASS content producers.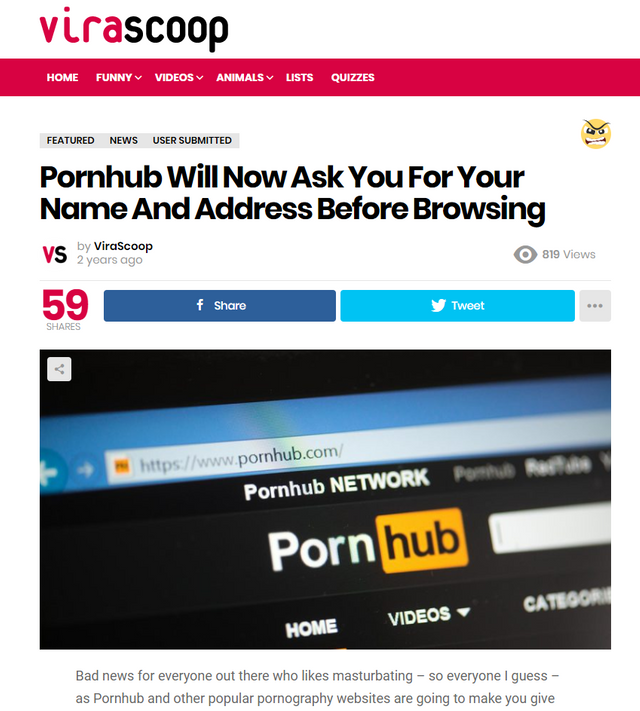 Well this never came true but Pornhub, EOSASS, scatter, blockchain its all related and EOS ASS @asshole @eosass is coming to EOS with a new white paper, website and appics style cross chain platform for an Adult Services System on EOSIO
https://www.virascoop.com/pornhub-will-now-ask-you-for-your-name-and-address-before-browsing/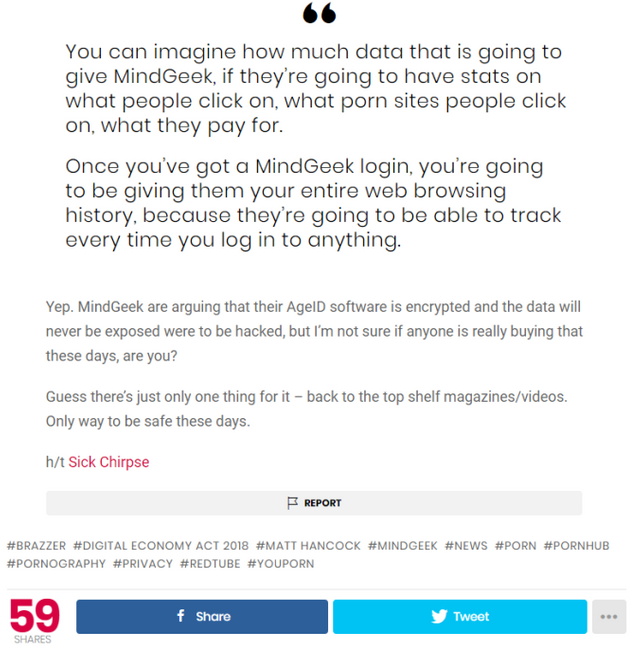 AGE ID software https://www.ageid.com/ I need your help finding out if this can be used with or instead of WORBLi for EOSIO KYC? AGE is a big hurdle for adult industry because strict crackdowns WILL happen one day and we will need to PROVE the people uploading adult content are the legal age. And what if the legal age is 16 in some country and our rules say 18/ Lets just use 18 ok/ I dont see how I can go wrong. UNLESS is there any nation where 21 is the legal age? Wait some countries say No age is the legal age and in RUssia for example there's restrict anti porn production laws as well as iran Saudi arabia etc etc and I can imagine this is a controversial issue. But id love t6o HAVE a system and at least tell investors and users and concerned parents that at least we are trying to regulate and do whatever we can to prevent underage users from AT LEAST uploading.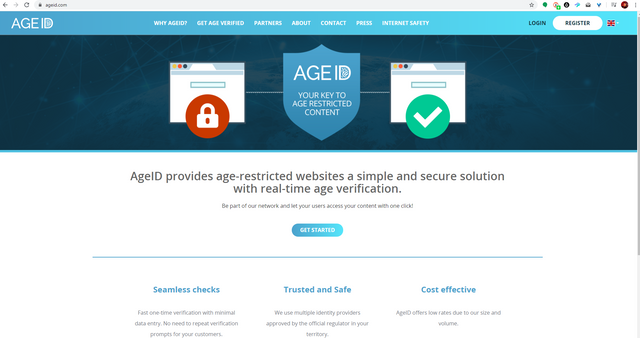 https://www.ageid.com/get-age-verified
Viewing is one thing, we cant stop people from finding a website but will do what we can to prevent the underage from viewing but the point is we want to prevent underage posting, and besides @worbli which has built in KYC before you even get a private key, so I wondering what options we may have for using a special Worbli powered Adult Dapp that uses EOS for the token, Steem engine for the staking mechanics and voting but maybe all posting can be done through special WHITE LISTED accounts on a steem engine bot that ONLY white lists WORBLI or KYC or AGE approved accounts on steem... so all accounts can by default be muted by this @asshole account and then we can just whitelist users to post when we match them with pre approved worbli kyc accounts for people over 18 and BOOm there you have the beginning of a spicey white paper! It will include EOS ASS SCOT Equations presented all fancy :D YEAH Im at THAt point where I'm writing White Papers with math equations (I learned from the masters like @dan )
Scatter is showing off crazy stuff on twitter about Debit cards maybe for pornhub?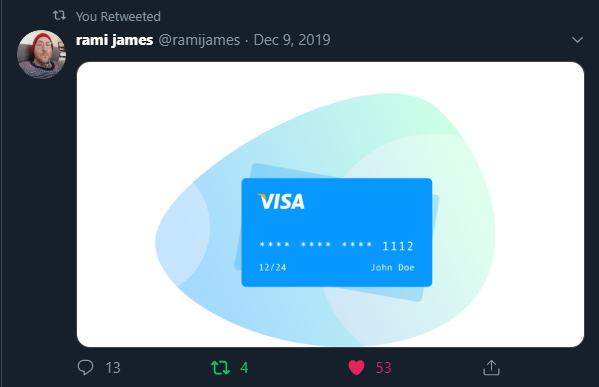 Even scatter has been talking about Pornhub on twitter
https://twitter.com/ramijames/status/1196867569594052613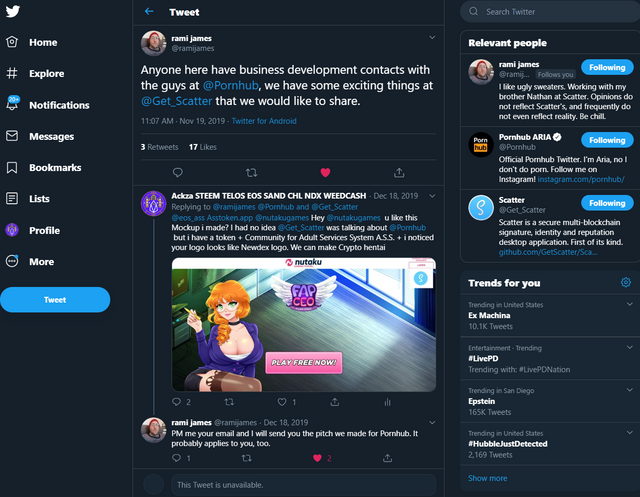 Now, go check out all the stories about the Adult Industry and Blockchain and tell me about what all great businessmen say about the dirty jobs that no one wants to do/ I read in a book by a rothschild once how companies that clean gunk from mechanics shops that no one wants to do make lots of money
Like Earth CLeaners Bobby Hill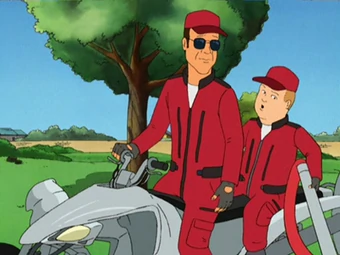 EOS ASS - Doing the DIRTY work of EOS
new logo by @ratzen coming soon