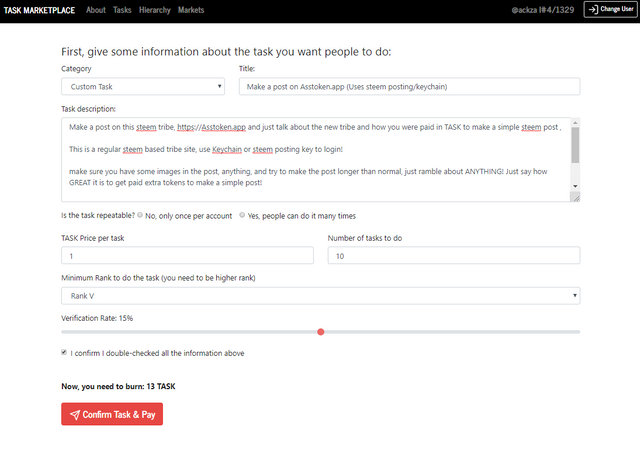 ASS master AND the TASK master https://task.steemwhales.com/#/hierarchy I am at the TOP level of the TASK hierarchy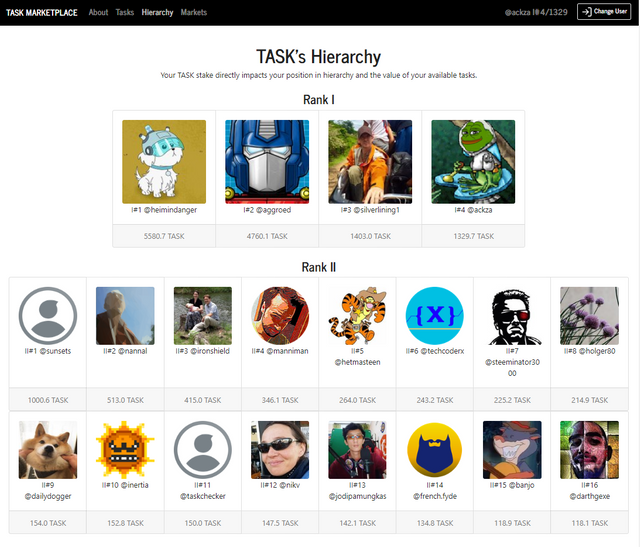 These promotions are going to get the ASS token some real attention, and my new updates to the SIDEBAR menu (hamburger menu for some) will allow people to use all sorts of great tools like Steem Market Viewer by @cadawg and that will put me and my Ferengi friends ahead of those starfleet boys. Uncle Quark will be so proud of me.
I even made ANOTHER TASK for Asstoken.app AND another for just posting on steem with asshole tag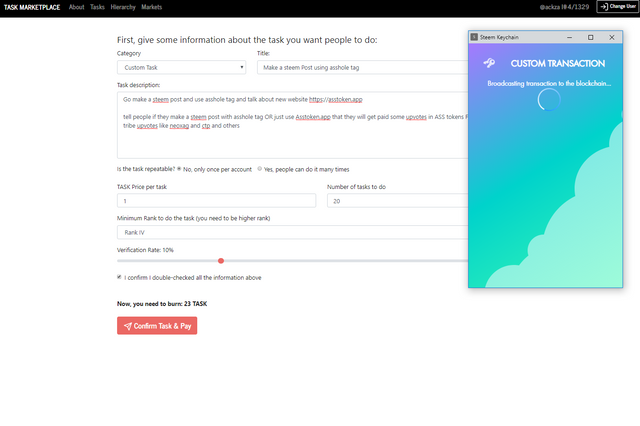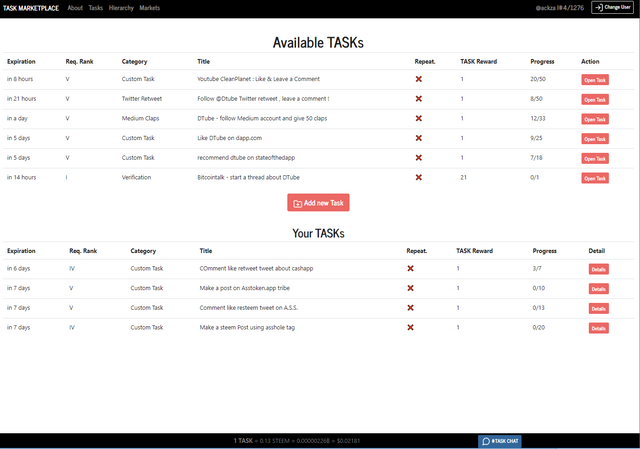 See I feel like I could buy a LOT more TASK now with steem prices down and then have enough to do 100-200 TASK worth of tasks AND STILl remain in my RANK I position
I will keep buying @dclick ads too, to promote ass token and I will get ready to cross promote ASS and SAND. San Diego Token will be really fun because its so local and I have all of the settings almost figured out as I need to ask @gerber what my Daily Inflation of tokens should be. I will have 25% Author rewards so curators (San Diego residents hopefully) will make 75% and I hope to make the curves not as extreme as with ASS token but i am satisfied with the high ASS curves. I just need to decide on Author and Curation curves, and then inflation like we did for ASS and WAFRO and we will be good to go with SAND launch and as soon as @steem.ninja INV invite is back online I will be able to onboard my old school and a few key facebook and reddit groups involving my own city.
https://bloks.io/tokens/SAND-eos-sandiegocoin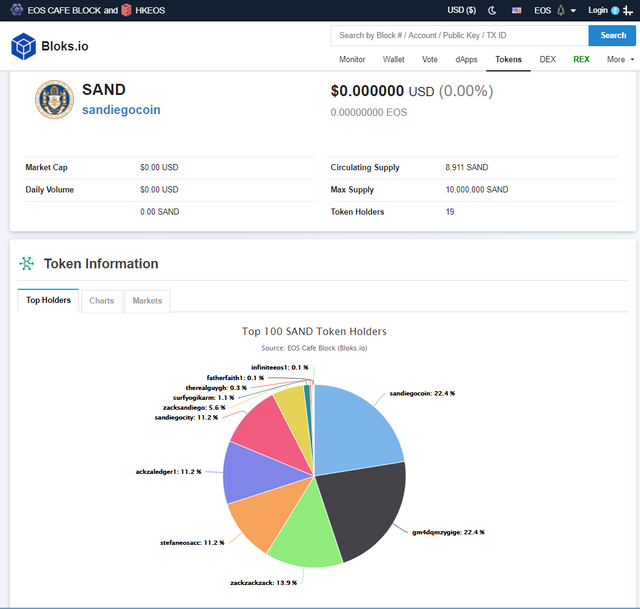 SAND on Steem-Engien is already on EOS as well, with a 1:1 bridge between steem engine and EOSIO. This option is available for ASS investors to pay for, to get ASS on EOS as well to join SHIPLE and MORTIES
I will continue purchasing INV tokens AND staking ENG for https://SanDiegoCoin.org until I reach my goal of 10,000 users and from there I can grow to my next goal of 100,000 users and when THAT goal is reached I feel I will have done as much as I will need to do before the rest of the city residents start getting their own accounts but I feel like i could get the funding from my city and the local school district to buy the SP or the accounts to onboard every student in San Diego, CA
I will be having a lot of fun using more TASK tokens on https://task.steemwhales.com to promote ASS and SAND token, as well as paying for Dclick ads. I also hope to grab users from other tribes like Neoxian.city and steemleo.com by giving out their tokens to SAND users to get my local San Diego Neighbors all a piece of all these new tribes. It is in my best interest to enrich people in my local area and I hope I inspire every steemian to create a local city tribe.
---
Sponsored ( Powered by dclick )
Want to make fyrstikken happy? Buy the ASS token and...