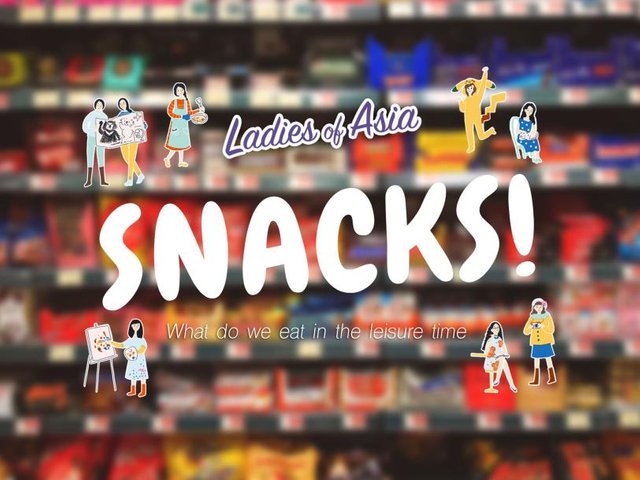 Hello everyone! It's
@wanderlass
of
@LadiesOfAsia
. Time flies so fast and we're now on our 3rd post featuring the diverse culture of Asia Pacific.
I'm sure that today's topic will make you wanna grab a bag of chips because today is all about SNACKS!
Whether you're watching your favorite TV show or just taking a break from work, these activities become more interesting with a snack in one hand. Just one bite of that crunchy crisp would make you forget about your diet. Ditch that diet because today we'll take you around Asia Pacific and make your mouth water with the variety of treats and goodies from these countries!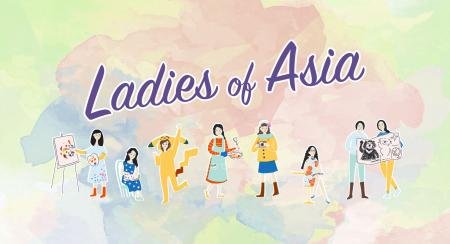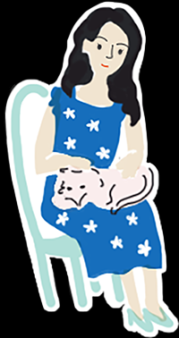 First off, let me present you the snacks in my country -
the Philippines
. The typical snack section in a grocery store in the Philippines varies from sweet biscuits to salty chips. Most Filipinos have a sweet tooth so the chocolate and sweets section is quite popular. Local products include dried mangoes which is also a common "
pasalubong
" (souvenir) if you're looking to take something home from our country. For biscuits the popular local brands are Jack 'n Jill, Fibisco and Rebisco, international brands include Mondelez. As for the chips section, the most popular local brand is Jack 'n Jill (by Universal Robina Corporation) which has a big array of snacks like Piattos, Chippy, Nova, Mr. Chips and Tortillos. Chicharon (pork cracklings) can also be found in the snack section and popular brands have made a vegetarian version of this Pinoy snack. This is best paired with vinegar.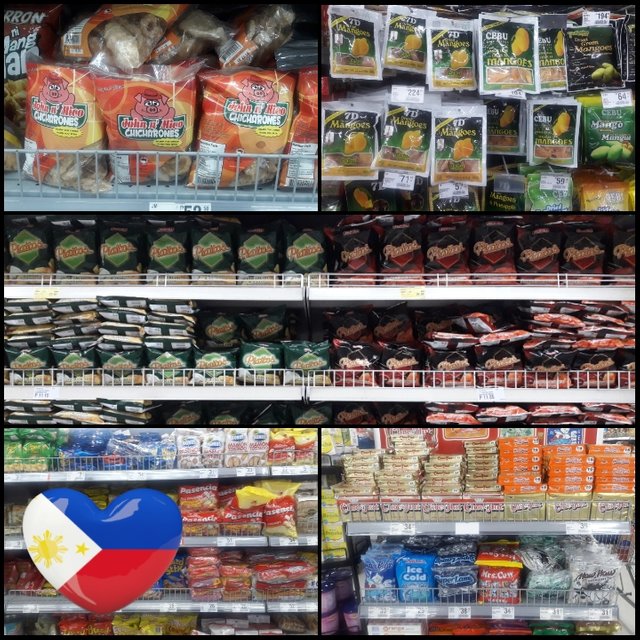 Up next, @jrvacation shares some popular chips in Singapore. The snacks section in the local hypermarket boost a wide selection of chips imported from overseas or nearby Asian countries such as Malaysia and Thailand. Popular brands in Singapore include Lay's, Pringles, Twisties, Ruffles, Kettle, Calbee, and Jack 'n Jill. In November 2017, two new flavors of potato chips were launched by local brand F.EAST. They are Hainanese Chicken Rice and Singapore Laksa flavours - created based on these two famous hawker dishes in Singapore. However, it remains a test of time to whether these novelty flavors can win over the big giants as response has been lukewarm in the market. Nevertheless, they make great souvenirs for tourists!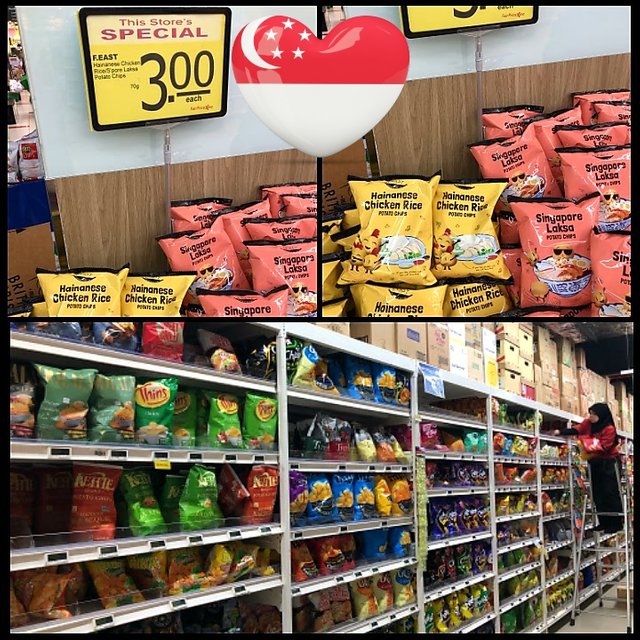 Off to the neighboring country - Malaysia. @elizacheng shares so many choices! This is one of the supermarket that she visits. It's called AEON inside BMC Mall. They have many different kind of snacks. Chips, nuts, chocolate, crackers and many more.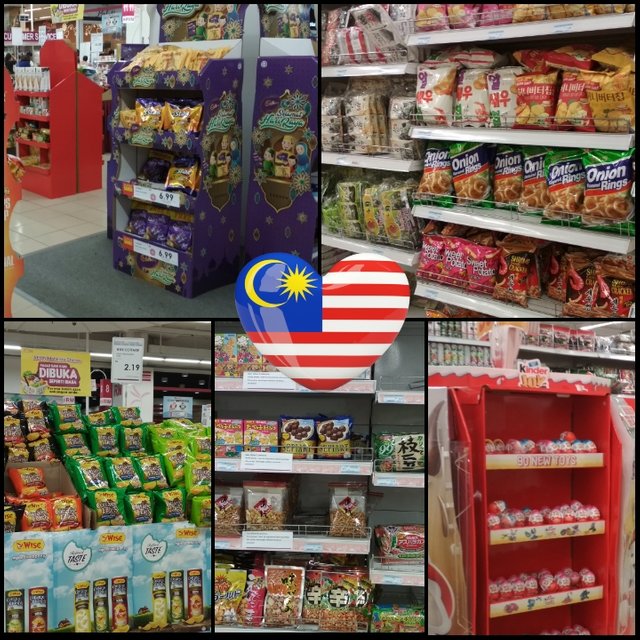 Now we're in Japan! @kawaiipower shares the numerous snacks with collectible toys so you can see many boxed snacks at supermarket. Right now, chocolate mint flavor sweets are popular so a lot of companies are selling variety of chocolate mint items. Her favorite way of enjoying mint chocolate is chilling them in the fringe before eating!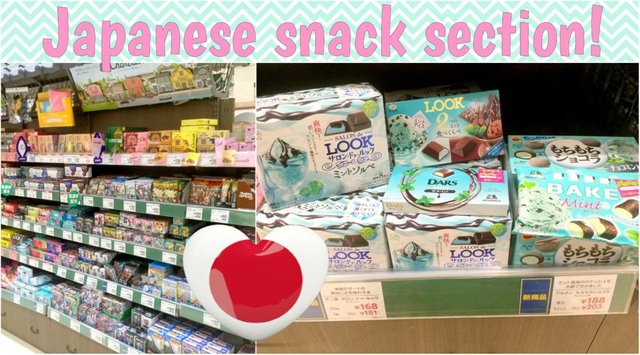 Moving on to Hong Kong, @nanosesame shows us this snack section in a Hong Kong supermarket. They do not have many local brands so many of those found in supermarkets are imported goods and brands like Lay's and M&Ms. Hong Kong people also like those in Japan and Korea who snack a lot. It is not surprising to see a special corner for them. Besides, they have some traditional local snacks, but you need to go to a local snack store to find them.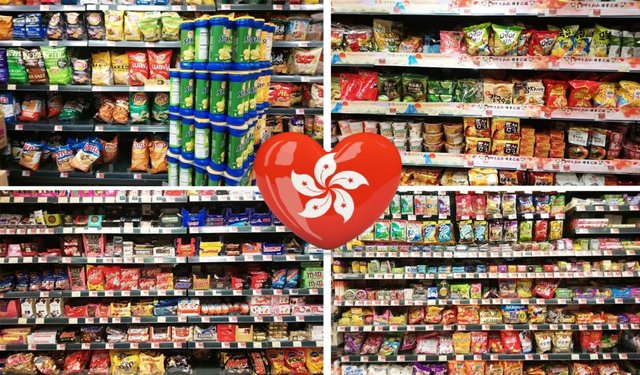 And now, this is the Taiwan snacks section in a local supermarket. There are mainly crackers here. And that's no other than @livinguktaiwan posing for a snack selfie!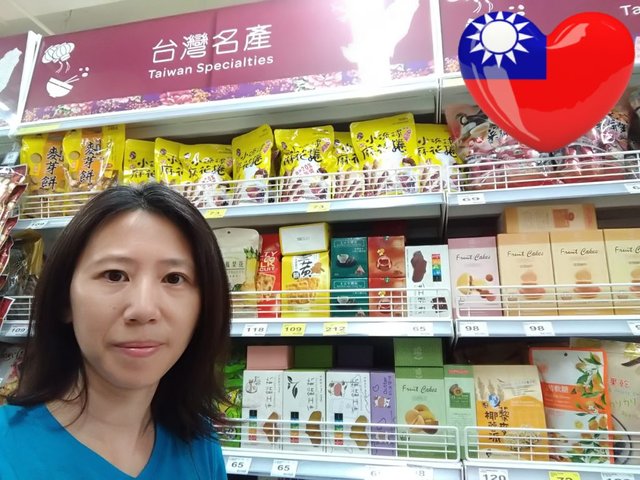 Let's now fly to Australia! @travelgirl shares that their snacks section is pretty boring to be honest. The selection is not very big and prices compared to what you can get at the Asian stores are pretty much the same. The packing are also not very appealing which is why her kids prefer to go to the Asian stores to get their snacks :p

Last but definitely not the least,
@mrspointm
adds some spice in our snack post! In her local supermarket in
China
, there is no specific section for specialties except some groceries. The following are two photos of local assorted spiced meat. The spicier, the better, especially in Sichuan.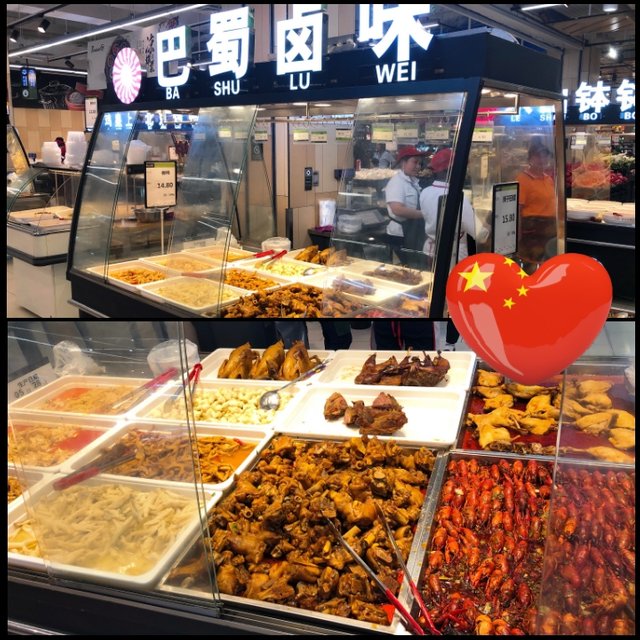 So there we have some of the popular snacks from these 8 countries. I bet that by the end of this post you would wanna grab a bag of chips or cookies. Dig in!
What snacks do you eat during your leisure time? Please share what's popular in your country by commenting below. :)

Our banners, logo, thumbnail and avatars were wonderfully created by
@nanosesame
.
---
Posted from my blog with SteemPress : http://ladiesofasia.vornix.blog/2018/07/04/its-snack-time-take-a-bite-of-asia-pacifics-famous-snacks/
---