Hello, it's @livinguktaiwan here! If you are travelling and are looking for somewhere to chill out and write your blog, where would you go to do that? My guess its quite likely to be Starbucks? This week we've gone around Asia Pacific to look at what the Starbucks looks like in each country. We've even done a little comparison of the prices so you can see where it's the cheapest and most expensive to get your grande latte. Unfortunately @kawaiipower from Japan couldn't make it this week, hopefully she will be back next week. Now, let's take a look at Starbucks around Asia Pacific.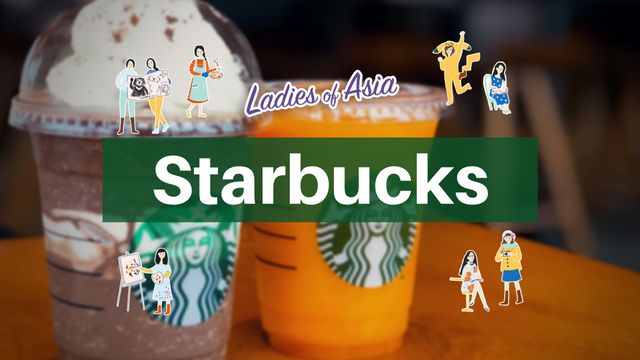 There's many Starbucks in Kuala Lumpur,
Malaysia
. Literally in every shopping center there will be one Starbucks. However,
@elizacheng
seldom goes to Starbucks even though she loves coffee. She should have made a trip to the nearest Starbucks during her lunch time today, but something came up and she couldn't make it. Thanks to her friends
@khimgoh
@pennywhl
and Crystal (her colleague who is not a Steemian), they have shared with her their Starbucks experience. Love you girls, from
@elizacheng
and us from
@ladiesofasia
. Thanks a lot! By the way, a Grande Latte in Malaysia is RM12.20 (which is equivalent to USD3).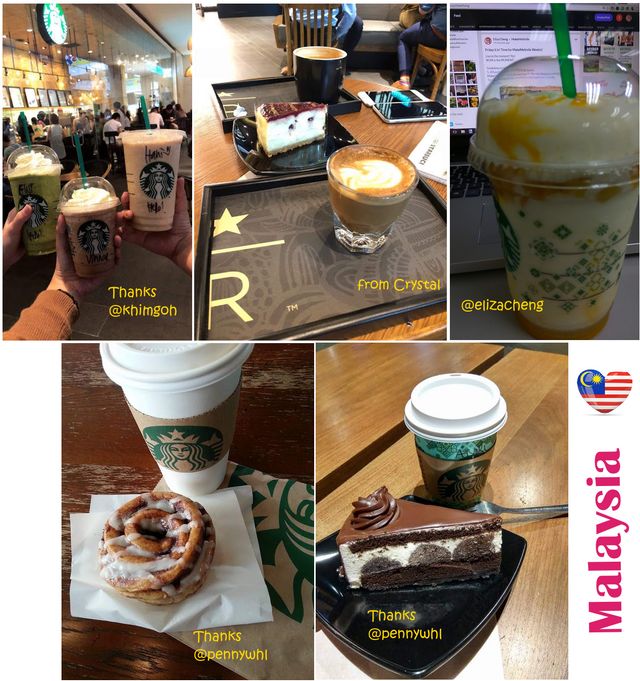 Let's see what @nanosesame has to say ~ We can easily find Starbucks in Hong Kong. It is a popular place for peoole take a rest and have meetings too. Also it is a popular "study room" here. You can always see students or teenagers reading textbook or doing project in Starbucks. Besides the seasonal special flavour, our Starbucks sells mooncake too! But it is a bit different from the traditional one, with modern design and flavour, like chocolate or mango.
In my view, coffee time at Starbucks is not so relaxing here in Hong Kong. People are still busy in the shop playing games, watching iPad, studying and meeting. But, like many other worldwide chain shop brands, Starbucks in HK totally merged with our daily local city life and it undoubtedly changed our coffee culture after its landing.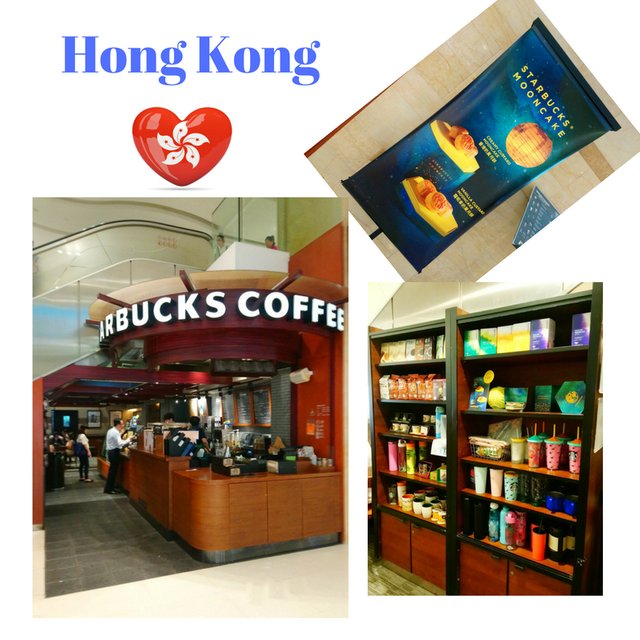 Next its' me @livinguktaiwan from Taiwan. There are many small local cafes in Taiwan as the coffee drinking culture is quite big but they serve a slightly different clientele from Starbucks. This is one of my local Starbucks, their stores are normally much bigger than the local cafes so you get quite a lot of people who just come in for the air con and toilets without buying a drink . A Grande latte here cost NTD135 which is around USD4.5. It is expensive by local standards as most coffees in the local cafes cost around NTD120, but the stores are always busy because many think it's cool to be seen in Starbucks. Sometimes they do BOGOF offers and then the stores gets even busier than normal.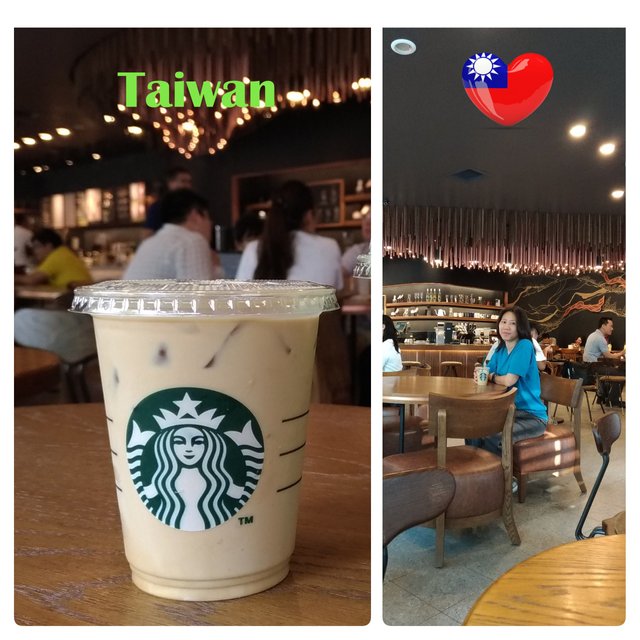 @travelgirl from Australia say she's not a coffee drinker and the only time she goes into Starbucks is to buy a hot chocolate. This is one of the newer Starbucks store opened a few months ago. It has ample space for everyone. There was a large range of tumblers and cups for sale and the food selection on offer was pretty good. A latte grande costs $5AUD that's about USD3.70.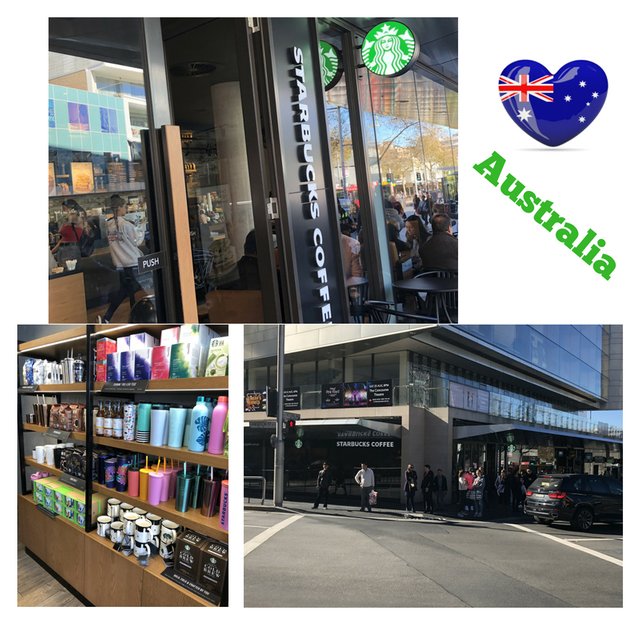 Next is @mrspointm who shows us what the local Starbucks in Leshan China looks like. What impresses her most are the special cups printed with the characters " Leshan", for her hometown. And here is a photo of her sitting in the store. She's ordered two cups, mid-night mocha (酷黑摩卡)and mango passion fruit(芒果西番莲果茶星冰乐). The average price of a Grande Latte is RM 33 (equivalent to USD 5.18 at the current conversion rate). The cheapest latte is black tea latte and the most expensive one is extra shot latte. You can guess the specific price!! By the way, congrats to our very own bride-to-be @mrspointm!!!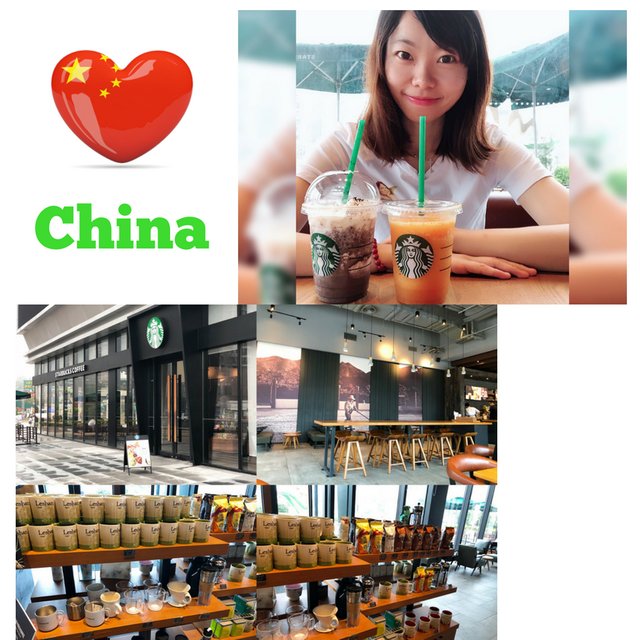 @wanderlass is actually in Australia right now but before she left Philippines she sent us this report ~ There's a Starbucks in almost every corner of Makati Business District and inside most major buildings. I'm more a tea person so I don't have a photo of Starbucks coffee. However, a Grande Latte cost Php 135 or a little over USD2.50.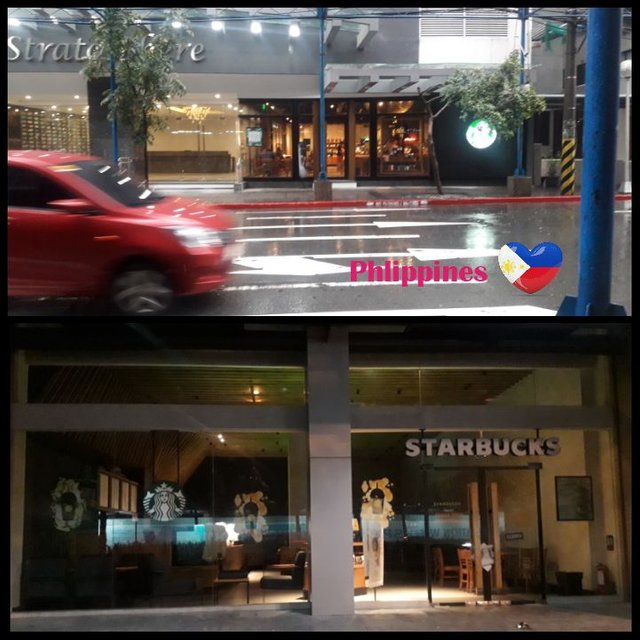 And finally its @jrvacation giving us her update ~ Starbucks is very popular in Singapore where you can find an outlet in almost every mall. I wouldn't say they are cheap. For a tall size (smallest size): Vanilla Latte cost SGD6.70 (USD4.90), Cappuccino cost SGD6 (USD4.40), Caramel Macchiato cost SGD6.80 (USD5). A Grande Latte cost SGD6.60 (USD4.80). However, I think there are many factors that contributed to the popularity of Starbucks in Singapore. Well, one of which is their very successful product development! I have to give kudos to the product development team as they are extremely creative with very frequent new F&B products and merchandise launches. The merchandises are beautiful and cute with local touch and make great gifts for tourists! This month (July) is especially significant as Starbucks Singapore launches a new range of localized designed merchandise in celebration of our National Day on 9 August. There are also new Singapore infused flavors pies and cakes with interesting Singlish names! We have "Orh Orh" Kit Kat Chocolate Cake, "Tok Kong" Nestum Cake, "Sedap Lah" Pandan Gula Melaka Cake, "Mai Hum" Chicken Laksa Pie and "Hiam Ah" Devil's Curry Pie. Yummy! If you are visiting Singapore anytime soon, do head down to any Starbucks and try these unique flavors! Highly recommended from the local Singaporean- yours truly! Oh, and of course, I couldn't resist buying a new tumbler for our National Day celebration even though it is quite costly at SGD29.90 (USD22)!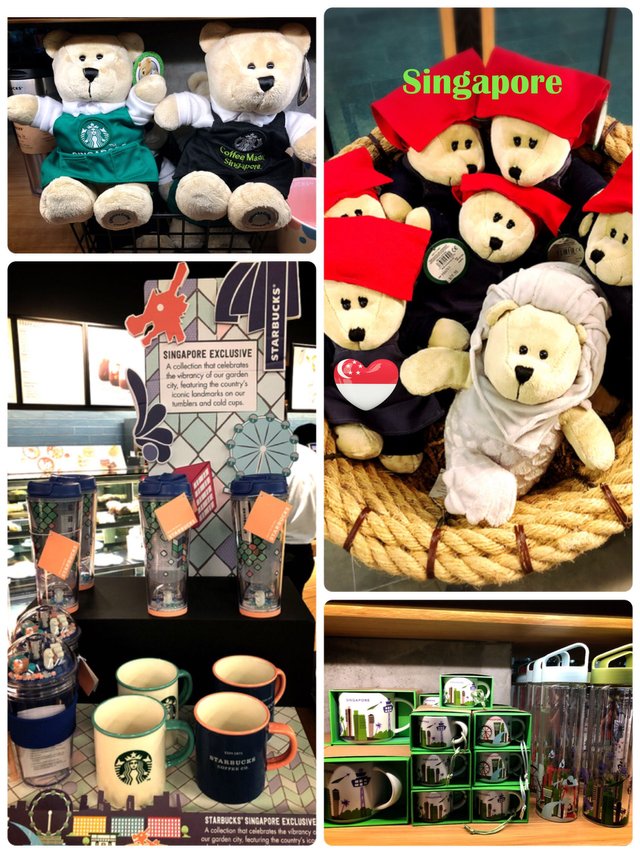 For you coffee lovers, did you like how the Starbucks stores differed around Asia Pacific? And did you notice all the price differences? If you're travelling around the region, hopefully this will give you some idea on what to expect. Till next week, bye!!!!


Our banners, logo, thumbnail and avatars were wonderfully created by @nanosesame
All flags on the photos are from www.freeflagicons.com
---
Posted from my blog with SteemPress : http://ladiesofasia.vornix.blog/2018/07/26/calling-all-coffee-lovers/
---