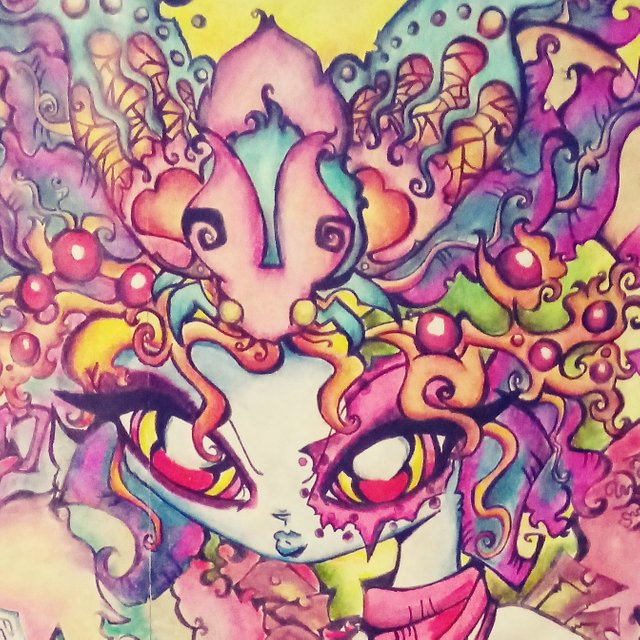 Another picture stowed away in the vault that is now seeing the light of day once again! This is the gremlin goddess Omelgia she is relaxing on her animated goat pillow thrown with her army of mischievious minions.
They writhe in the deep dark unknown caverns underneath the planets surface. I drew her when I was very into power nudity, having comfort in ones sexuality is the most powerful thing one being can own and on top of that the heart shaped symbiots release vagina demons.😉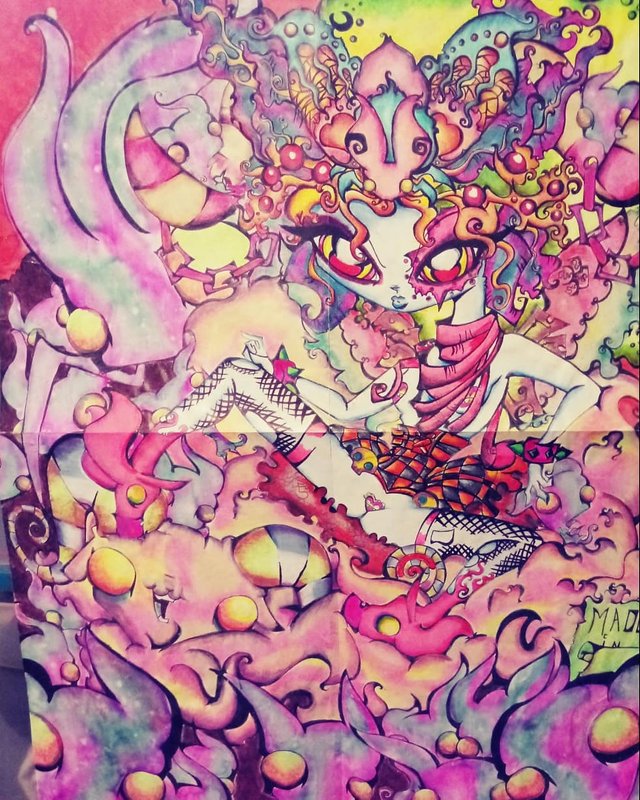 Oh! I did this entire picture with just crayola markers and colored pencils. While I do love good quailty art products you can create some amazing things with just school supplies.