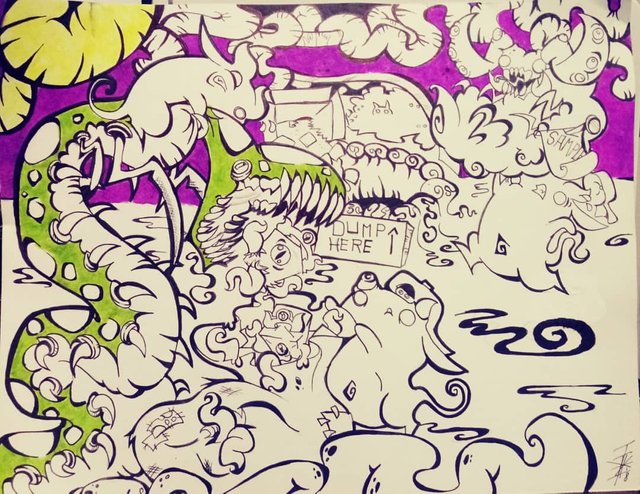 (Read this to the busy factory music in a Looney Tunes cartoons)
In the confusing year of 2018 I created this shortly after watching the movie 'Passengers'. It's not because I was inspired by it it's because I hated it so much that I wrote a funny fastfood/sci-fi/musical to fake my brain into thinking that there is still hope in the world of entertainment.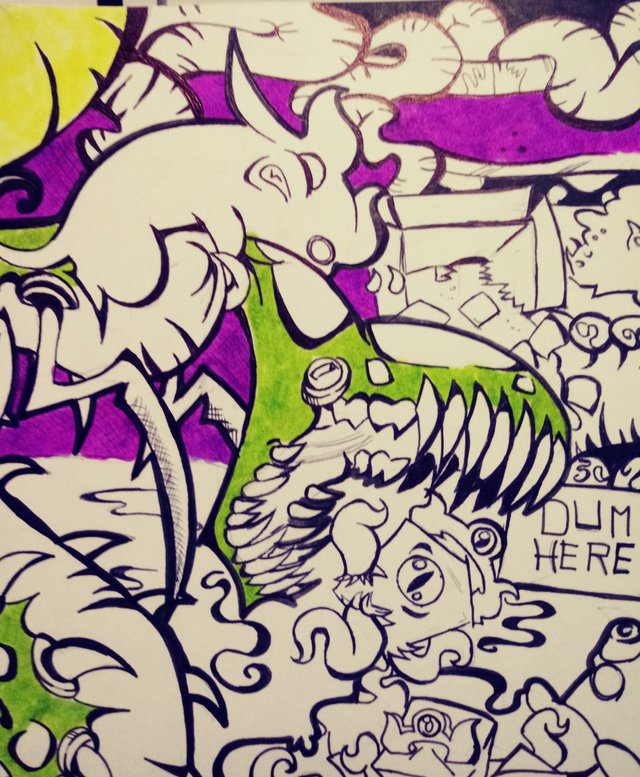 Fun Fact: I was into ABBA,Sweet and reading a ton of R. A. Salvatores Drizzt and Drow stories at the time.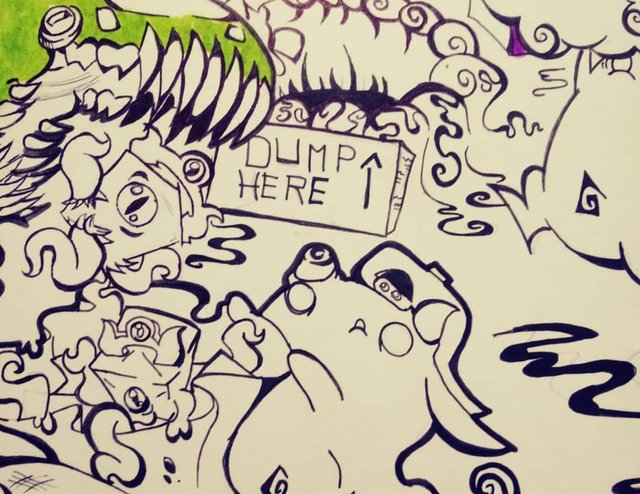 Ooh! Sorry, I'm getting off track here. Ahem, these little aliens are hustling to make these parasite meals to invade the planet Earth.They are a little bit behind so you can see them stressing out trying to pump them out as fast as possible before their ruler comes back and shows them what for....AND that is how real fastfood places work THEE END!!!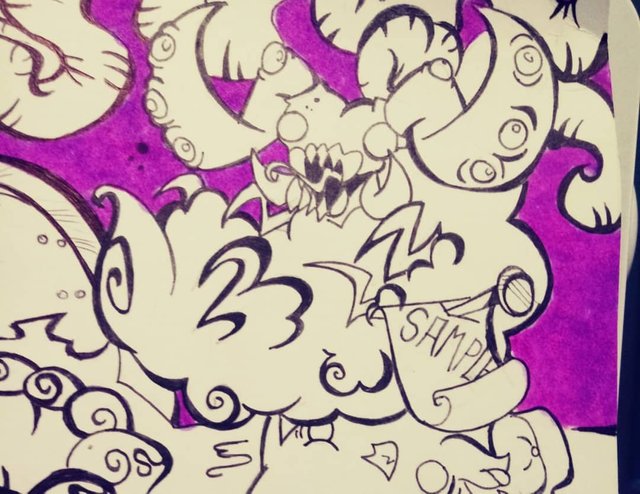 .
.
.
.
.
.
#ocart
#artistsupport
#cute
#demon
#instaart
#art
#cuteartwork
#meettheoc
#kawaiiart
#character
#artstyle
#artwork
#artsupport
#drawingstyle
#characterdesign
#sketch
#draw
#digitalillustrator
#doodles
#dailyart
#artoftheday
#wip
#workinprogress
#devilgirl
#halloween
#anime
#manga
#cartoons
#originalcharacter