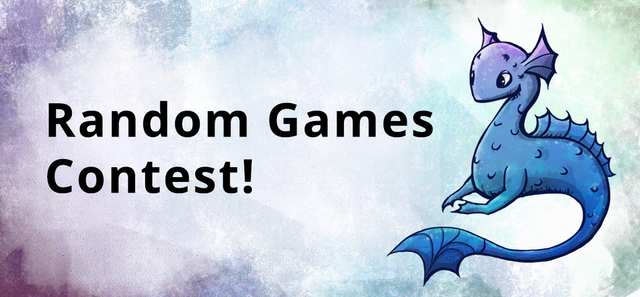 Hello everyone! This week the contest is different. You guys have a chance to save Random Games. I got this idea and decided to give it a try. Everyone who's entry is accepted gets to share the prize.
Because we are trying to revive this contest, so resteeming is mandatory this week.
I want you guys to share theme ideas for the Random Games Contest. Avoid repeating themes and avoid too complex ones. I am the judge of what ideas I find useful and can use in the future Random Games. I will confirm or reject entries with replies. You can retry if any of your entries are rejected. :)
Maximum 4 (accepted) entries per person. Basically, 1 person can take a bigger cut of the reward, as I want as many ideas as possible :)
Resteem this post
Share your ideas in the comments
The prize pool is 100% SBD/STEEM from this post's payout! Everyone with accepted entry gets a cut of the reward pool.
@artwatch, @aboutart, @enternamehere , @katalinaooma , @hiddenblade, @adamada , @gotmeens , @nanosesame , @arepazo , @claucor20 , @mrichter, @jodekss, @cryptocariad, @unyimeetuk
If you'd like to be tagged/untagged in my posts for notification, please let me know! I will only tag you in long posts and contests.
Inktober 3/31
Roasted (coffee)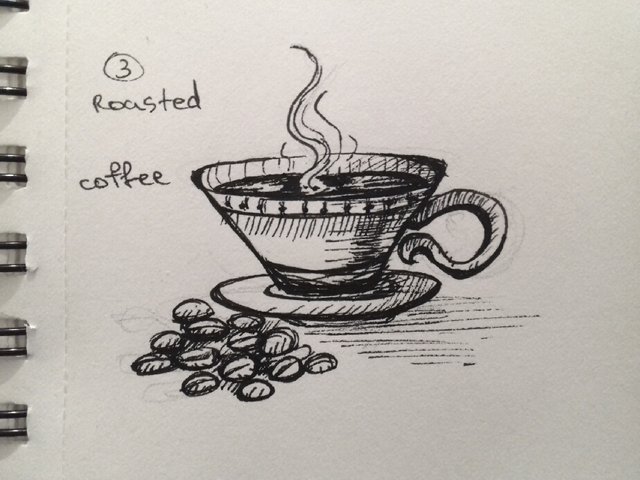 Some surprising facts!
Coffee was originally a food. Coffee berries were mixed with fat to create an energy-rich snack ball. It was also consumed as a wine when made from the pulp of coffee berries.
Just smelling coffee can wake you up. A group of scientists reported that simply inhaling the aroma of coffee can alter the activity of some genes in the brain, reducing the effects of sleep deprivation
Dark roast coffees have less caffeinethan lighter roasts. Even though the flavor is often stronger, roasting actually burns off some of the caffeine.
Info Source
Thank you for checking out and participating in the contest!

---
Posted from my blog with SteemPress : http://www.kristyglas.com/2018/10/03/random-games-inktober/
---