Strange garden 17, acrylic, fineliners and pencil on paper, 20 x 14 cm.
It's always the same - after a few days of acrylic, ink and pencils, I always wish back to oil.
Both mediums, acrylic and oil, have their advantages and disadvantages. I like both, but prefer oil colors.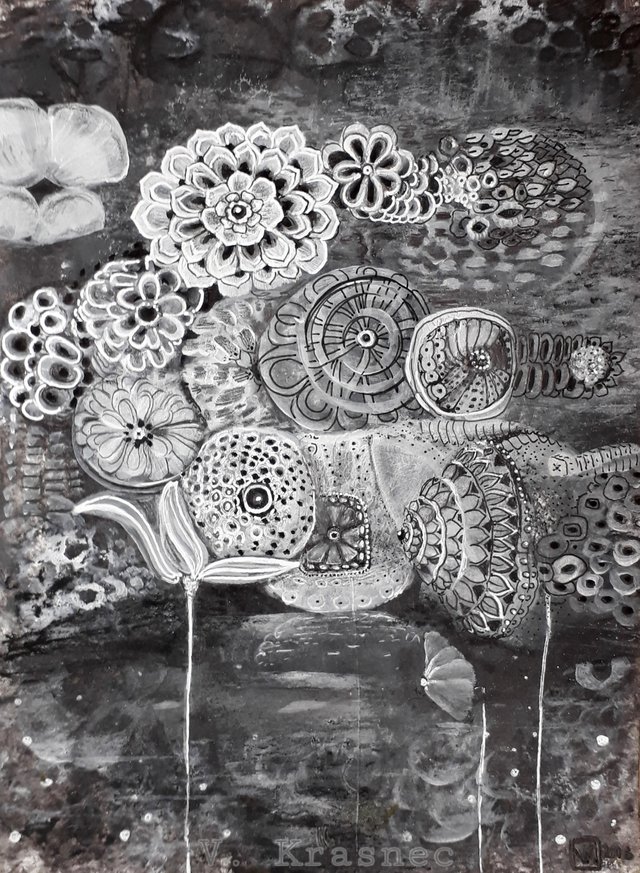 Details: