hai guys this time I want to use the used tins and plastic bottles of mineral water into a vase of flowers for brush containers and knitting equipment.
hai guys kali ini saya mau memanfaatkan kaleng bekas dan botol plastik air mineral menjadi vas bunga untuk wadah kuas dan peralatan merajut.
how to make it very easy really.
cara membuatnya sangat mudah kok.
first prepare ingredients:
pertama siapkan bahan bahan :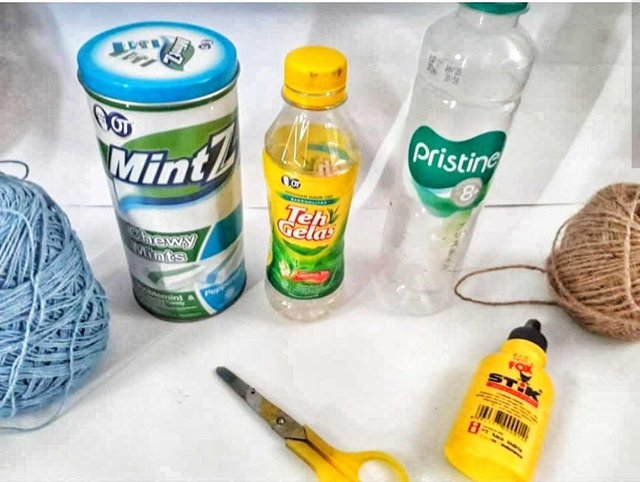 bottle / tin cans
scissors
glue
lace
1.botol/ kaleng bekas
2.gunting
3.lem
4.renda
How to make :
Cara membuat :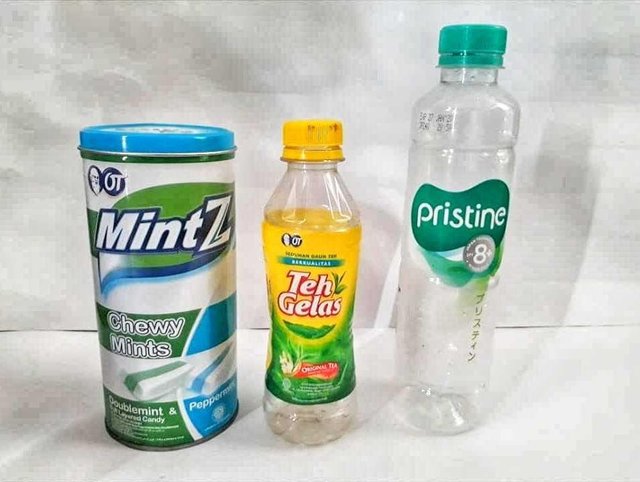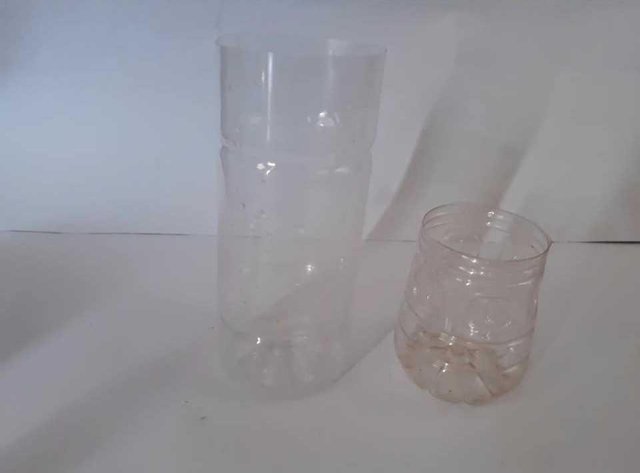 cut the mineral water pack into two parts as desired

Apply glue to the part to be covered with wool rope / wool yarn.

potong kemasan air mineral menjadi dua bagian sesuai keinginan

oleskan lem pada bagian yang akan ditutupi tali rami / benang wol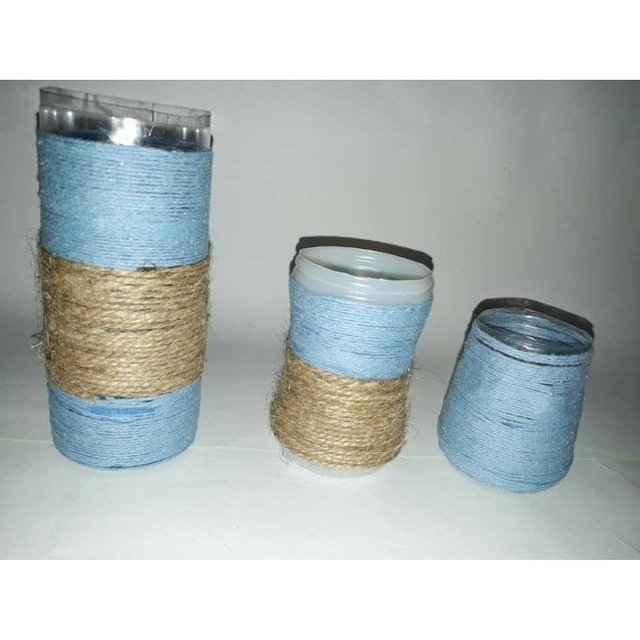 gently stick the wool rope / wool yarn

make sure the wool thread / lace rope is neatly attached to the bottle.

after dry paste the lace on the desired part.

tempel perlahan tali rami / benang wol

pastikan benang wol/tali rami menempel rapi pada botol.

setelah kering tempelkan renda pada bagian yang diinginkan .

very easy is not, now we can use as per our requirement.
yuk be creative, thank you guys byeee ..
sangat mudah bukan, sekarang bisa kita gunakan sesuai kebutuhan kita.
yuk berkreasi , thank you guys byeee..