Motorcycles & Rock and Roll - Jackmiller Art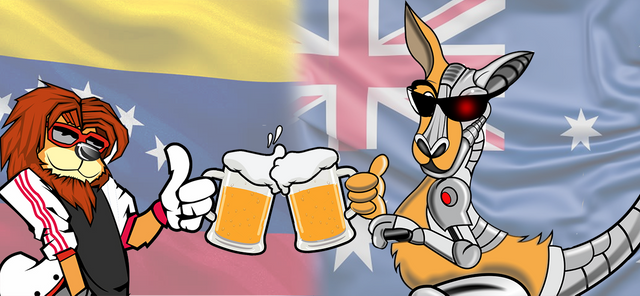 Jack is one of the people who supports me in steemit as a graphic artist that I am... who would say that my first illustration client would come out of steemit ... and even better that he is such an important person for the chain as is my brother @jackmiller.
In steemit I have met nice people and very cool ... if you are reading this you are one of them ... the real issue is that I am a living testimony that there is an opportunity in the blockchain to work.
Thanks to everyone for including me in their projects and for me it is an honor to serve you as an illustrator ... I am really grateful to the big and small of steemit, because in discord they take me into account when creating an image.
I do not think I'm the best and most qualified illustrator of steemit, in art competitions I've seen so much potential that I'm even afraid to participate ... I maintain my humility and my honor, so if you're a designer, Encourage yourself. To say "there is an opportunity for everyone", even in Venezuela I have only 4 hours of electricity per day, sometimes 6 hours and other times ... and jobs come to me ... however, it would be very conformist in my part to stay in my country.
Well ... that's another topic to try in the next post, for now, enjoy our friend @jackmiller with a new image ... is ready to go running on the roads of beautiful Australia.
We diverged a bit talking about his new image, it is practically a new jack similar to terminator. Cigarette, leather jacket, boots, tight pants and a motorcycle ... let's go for it.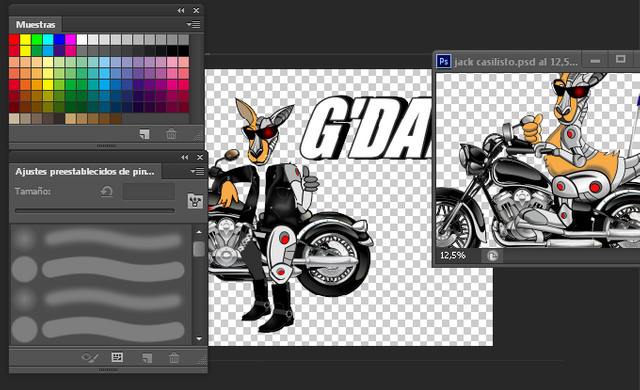 I separated the important parts of jack and redraw in another document the new features that I wanted to add ... it is a simple but quite effective technique... Then I made the cigarette smoke move...

I liked it when he saw the end of the image because he was surprised by the results. I am happy that you would like it ... without a doubt I will do my best in the next jobs ... it was a pleasure to work for you again.
Final Art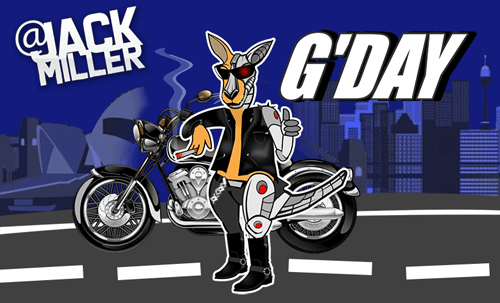 This image was created by me and bought by @jackmiller who is entitled to it and should not be used without his permission. Jharvis Zukuleto / Jimramones Official
These are the new prices: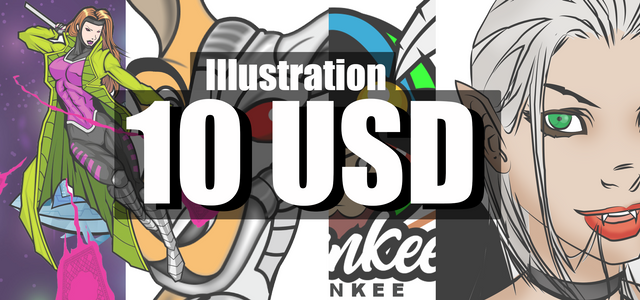 ---
5 USD
For logos, banners, signatures for static publications ... simple images.
10 USD
For illustrations ... character creation, make your caricature, pet version for your project or company.
20 USD
For my old promotion illustration + logo + banner steemit
The gifes will also have a price of 20 USD.
ACCEPT PAYPAL as a form of payment, in addition to the gift cards SBD, STEEM, LTC, BTC, ETH, skrill, amazon and everything that is not bolivares.
MY USER IN DISCORD IS "JharvisZukulento#4626"
Please spread this publication would be very useful for me ... and do not forget that ...