Fantasy Gig Poster: The Crazy Bankers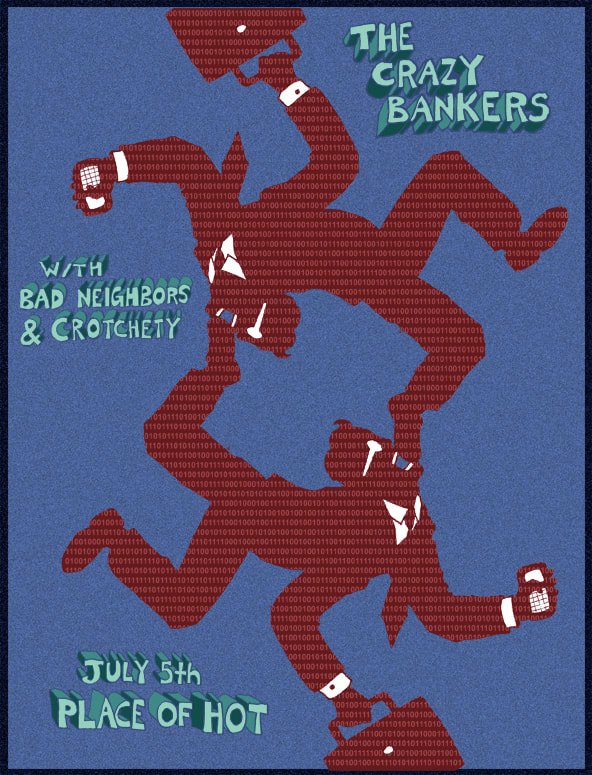 A bunch of years back me and my friend Chris W. came up with some stupid names for bands and venues.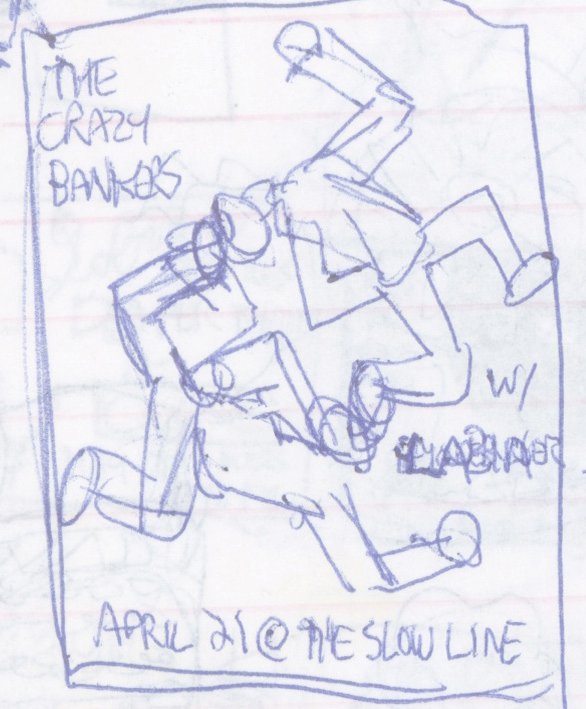 So I went ahead and made some posters. Here's the original sketch.
This is the second in a series of fantasy gig posters I am creating.
Between the sketch and the finished poster at least two of these bands now exist. The fantasy becomes reality... What I want to do is create a gig space in your mind....
Credit for "Crazy Bankers" name goes to Mr W. The rest is me.
---
Writing (except where otherwise credited) and images by Greg McCann, the author of this post and owner of this Steemit Channel. To view more of my work, please visit www.fireawaymarmot.com.