Ed the Narcoleptic Epileptic Kleptomaniac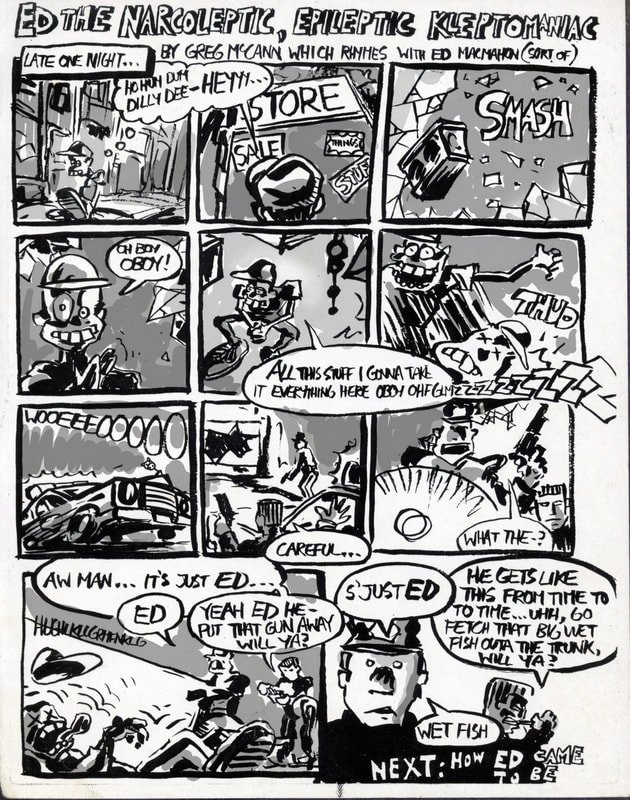 This is one of my earliest comics, published once an obscure minicomics anthology out of Vancouver called Raw Meat, back in 1994. The book was published by Jackie McLaughlin, a cartoonist whose only work I could track down was in a collection of female cartoonists in 1995. Wherever she is today, I wish her well...
---
Writing and images by Greg McCann, the author of this post and owner of this Steemit Channel. To view more of my work, please visit www.fireawaymarmot.com.