Hello dear readers of my blog! 🤗💜😜
Today I want to share with you the new work of my student. Her name is Nastya, she is 11 years old.
Nastya recently came to my classes and said: "Can I draw two sides of one person?"
I immediately agreed, because the topic is very interesting.
Here's what she got: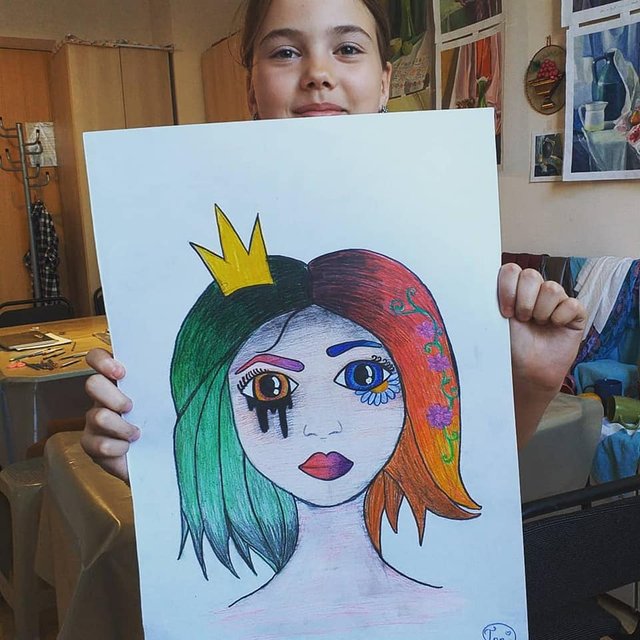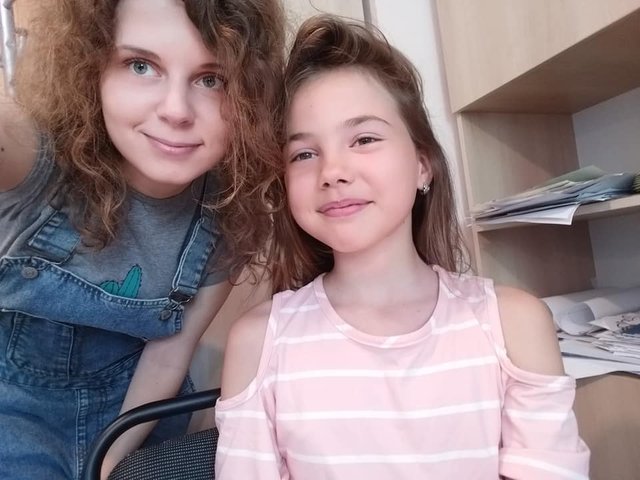 1.Nastya drew a simple sketch. For a start, she divided the sheet in half, so the portrait was semetrical.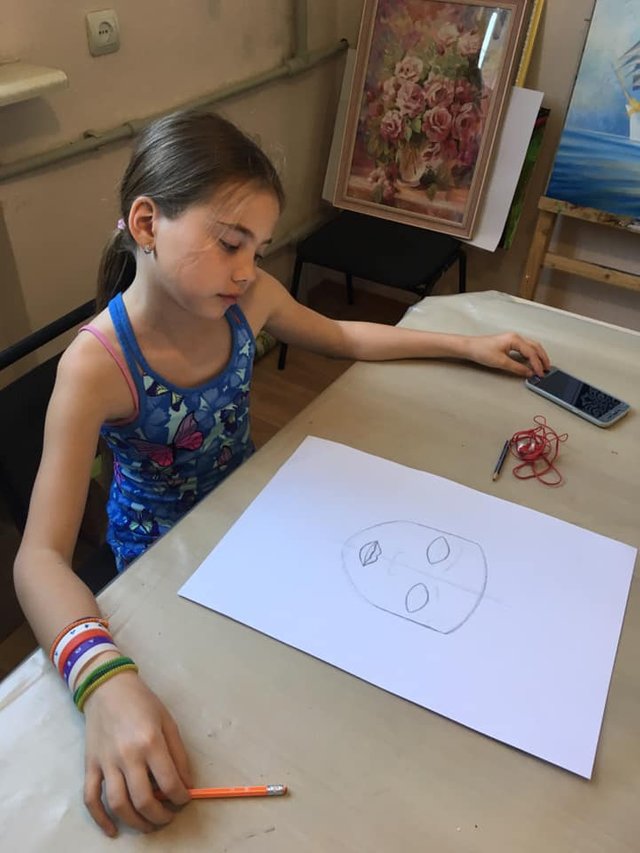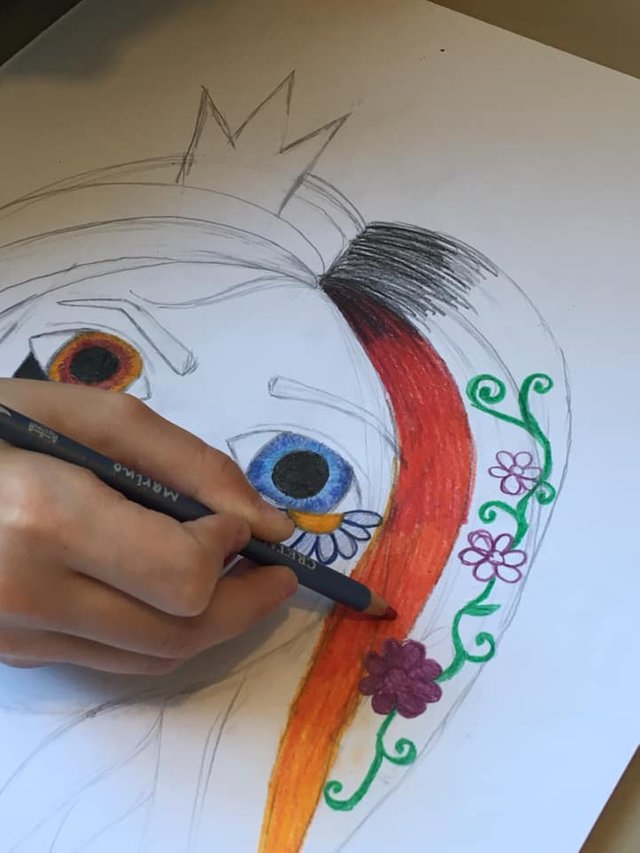 2.When Nastya finished the sketch, she began to paint over it. For each fragment you need to take more colors. The more colors you use, the more realistic your picture will be.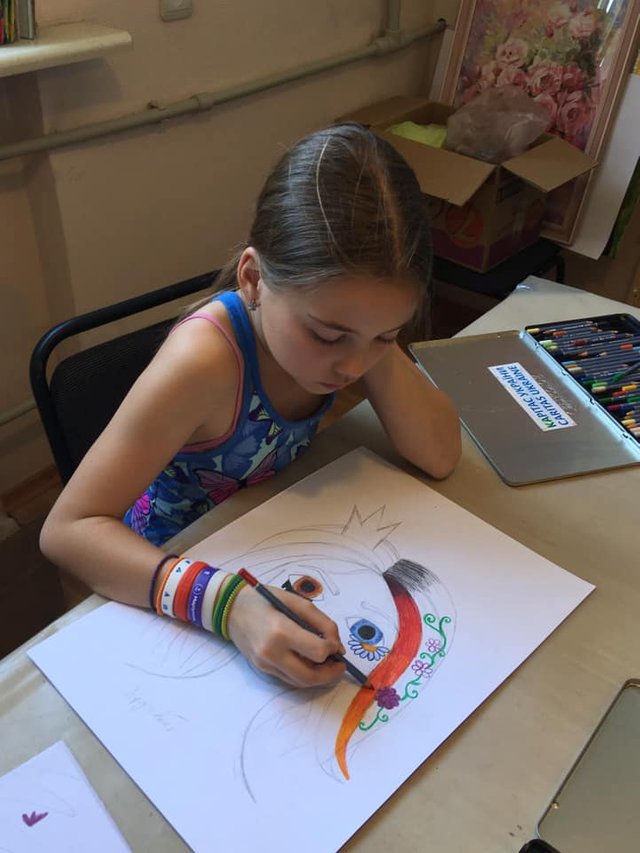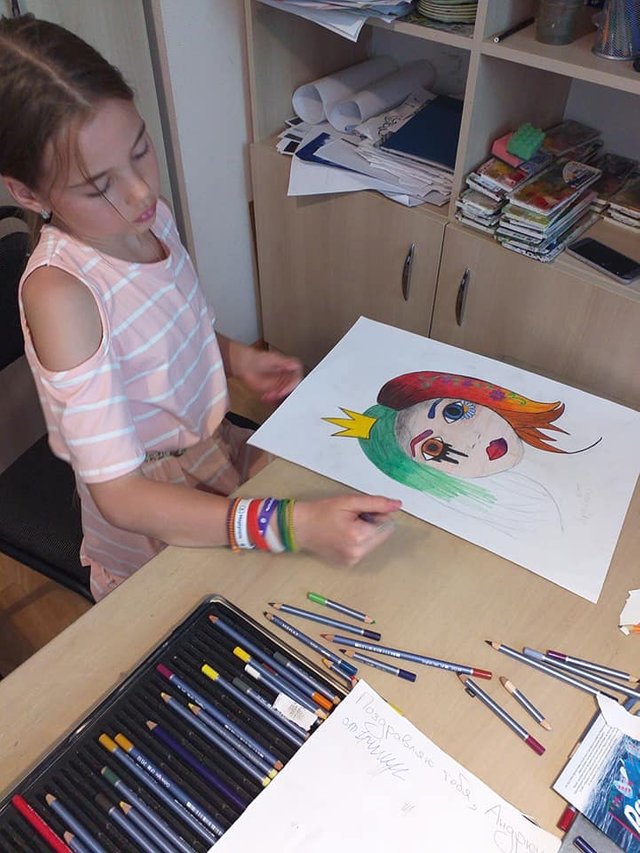 3.In the end she had added a black outline in the painting.
It turned out very nice and unusual.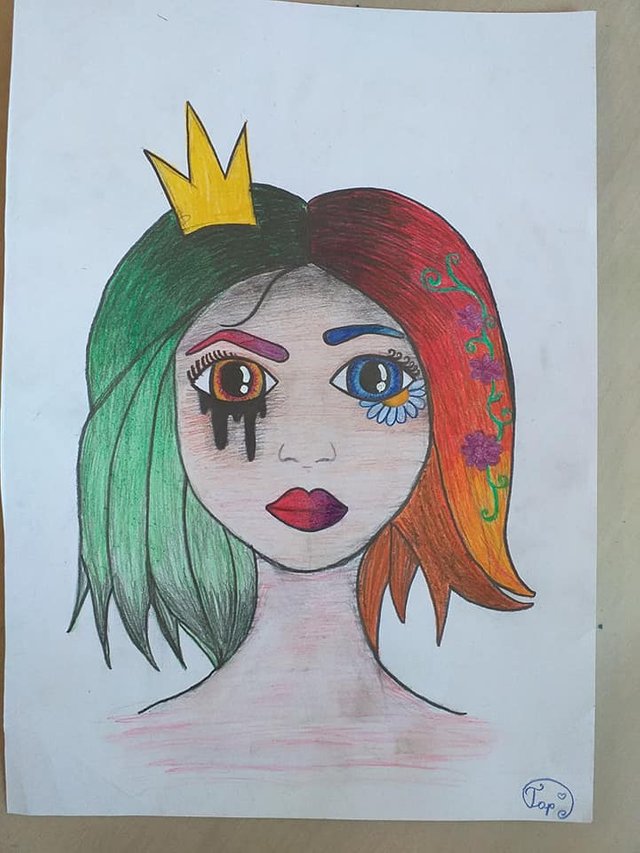 What do you think the crown means on the "evil" side?
Subscribe and we will live art together. Create and get up! 🤗😜
Today I say HUGE THANKS:
@trincowski , @chekohler , @alexworld , @artzone , @artzone.curators , @celinavisaez , @delishtreats , @artzone , @humanbot , @veryspider , @betzaelcorvo , @celinavisaez , @dexxx30 , @lynncoyle1 , @wolfhart , @sudefteri , @nesni996 , @veryspider , @art-venture , @creativecrypto , @mind.inception , @steemingmark , @artbyclark , @flaccidfervor , @patschwork , @ivanic , @maxijgcomm , @kevmdm , @randomwanderings , @glenalbrethsen , @hlezama , @audreybits , @road2horizon , @janton , @melooo182 , @dandays , @splatz , @ivanic , @audreybits , @tibfox , @diytube , @patschwork , @appreciator , @zeusalpha , @adnanjacky2020 , @romiferns , @justjoy , @juliakponsford , @mosqueteros , @helpiecake , @aaliyahholt , @hilladigahackles , @supdork