This week I am focusing on excellence; period. I will be sharing my favorite art; highly rewarded or not; on the #artzone tag; but only voting on pieces making less than 5 SBD when I discover them.
My stint with the #artzone weekly thread will not last for ever; but I will keep campaigning to share how talented the people on steemit are and how much we are loosing out on by not looking. The first group is pieces not making much when I found them; get out there and vote and curate for these guys we need to encourage our artists to help keep Steemit great.
Starting off we have this beautiful digital painting and WIP by @oscurity The ethereal landscape, the lone figure and the soft pastels remind me of old lost feelings of mountains and myths, of sunsets in the mist.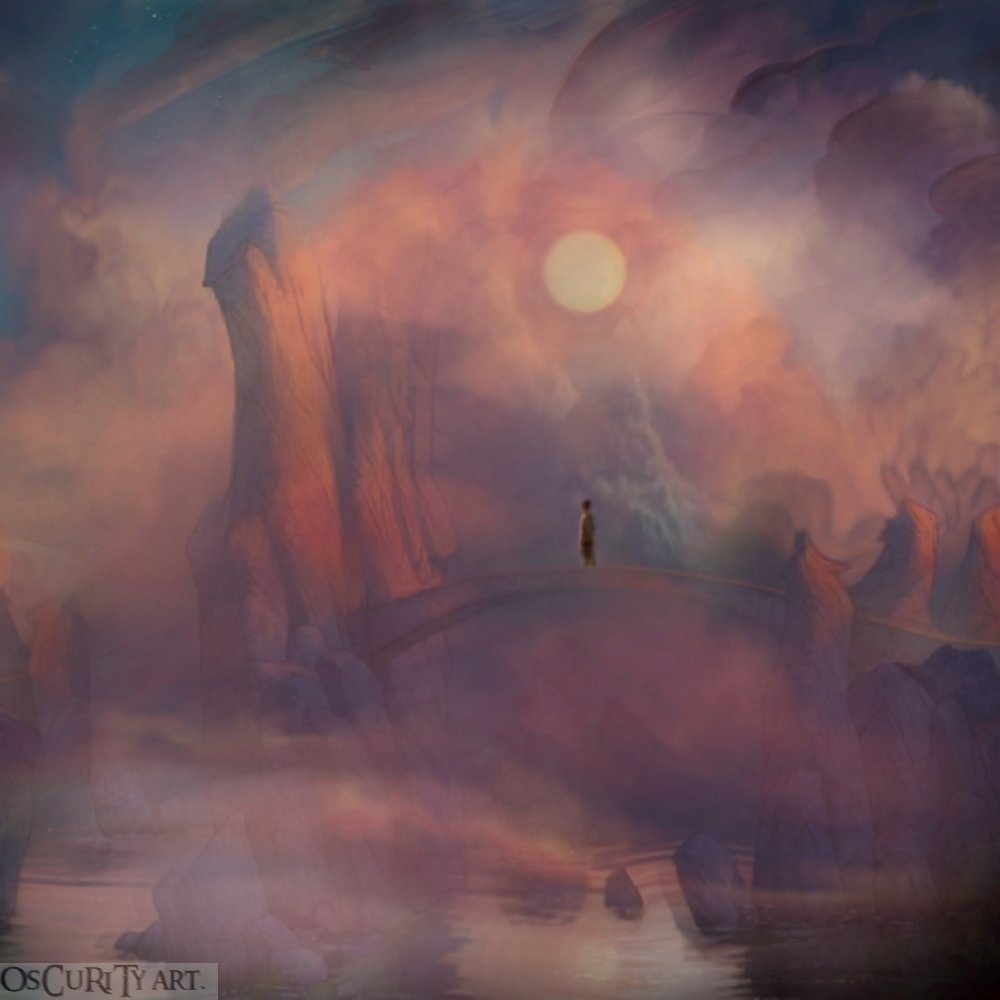 https://steemit.com/art/@oscurity/speed-painter-landscape-stile-oscurity
@sanderjansenart will always be one of my favorites; I love his repetition of forms and weirdness that creates a riddle for the eye and spleen.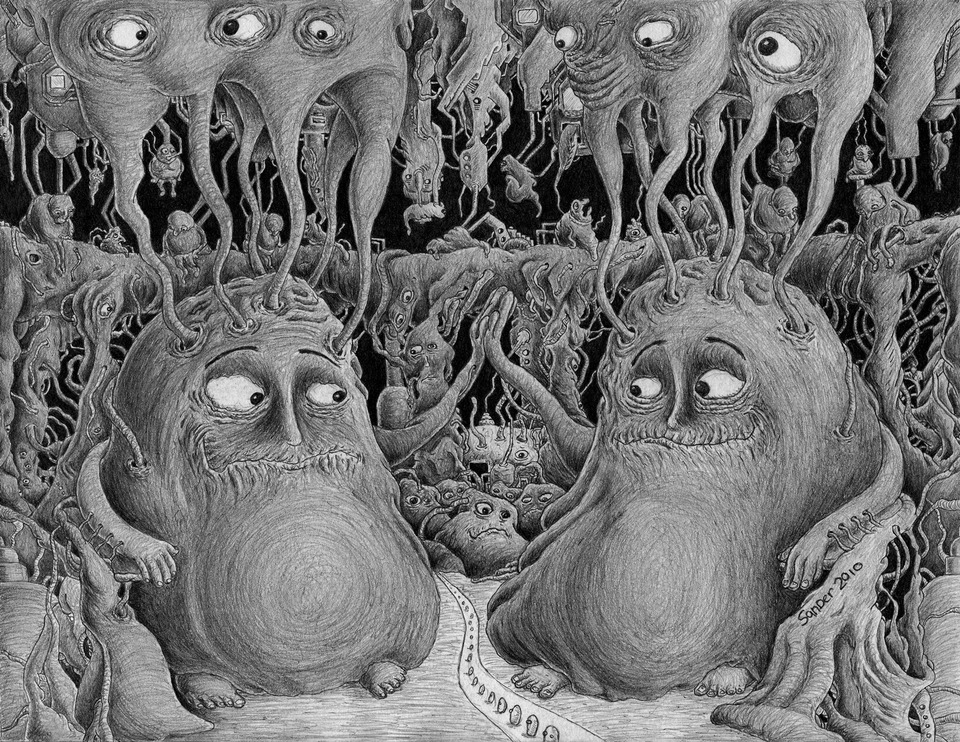 https://steemit.com/drawing/@sanderjansenart/accomplishment
Please give some attention to this wondrous collaboration between @veryspider and @scrawly
This artistic achievement deserves more than 3.48 sbd; thank you.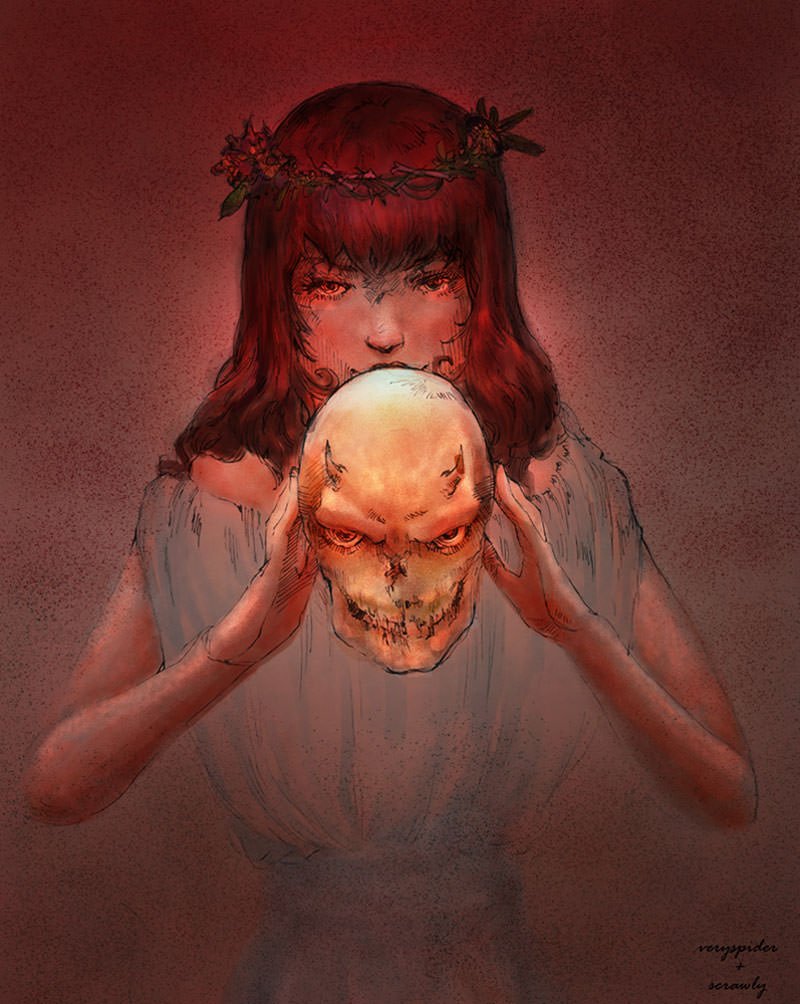 https://steemit.com/teamoftwo/@scrawly/teamoftwo-witch-and-skull-veryspider-and-scrawly-646efc412c196
This watercolor by @arcoiris also utilizes repetition as well as color and layers of various intensity to create a sense of movement and feeling. Such a dynamic image; bravo.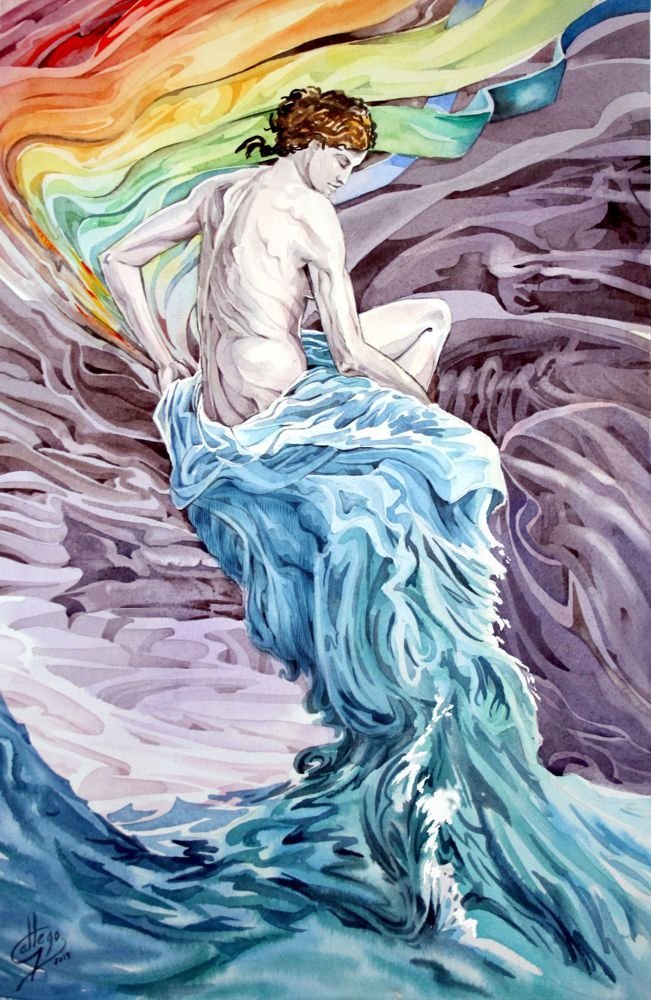 https://steemit.com/spanish/@arcoiris/acuarella
For something a bit different' check out @r213 's amazing tattoo art on his page. I went through all of his tagged worked from this week; and chose this none for the fine delicate work and simple yet striking composition; but all of his work is amazing; please check him out and vote for his underappreciated works if you have time.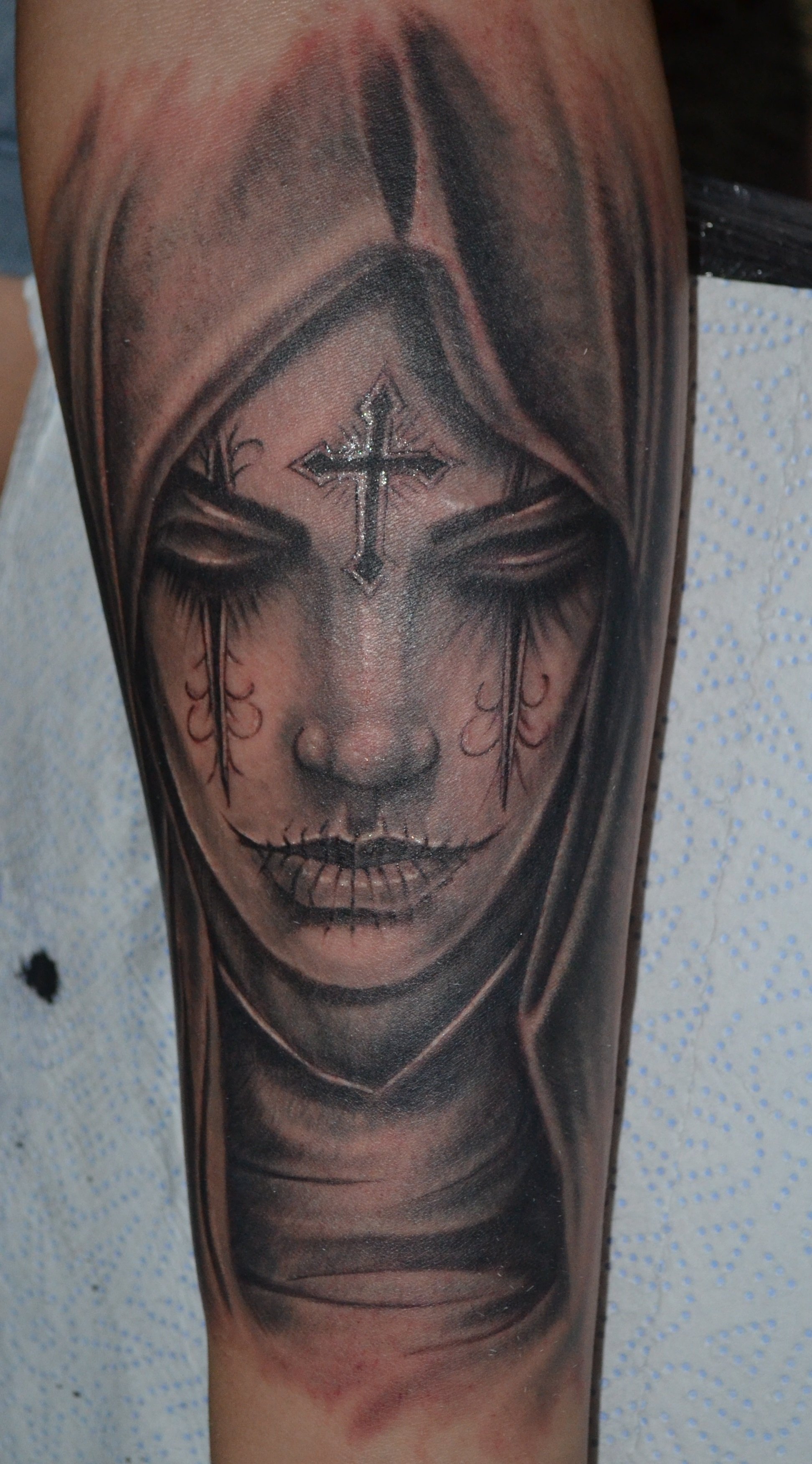 https://steemit.com/tattoo/@r213/portrait-of-a-nun-santa-muerta-chicano-realism-black-and-grey-my-new-tattoo-work
This mural by @kathleenscarboro is breathtaking. It is also five days old and making under 2 sbd so show your appreciation while you can.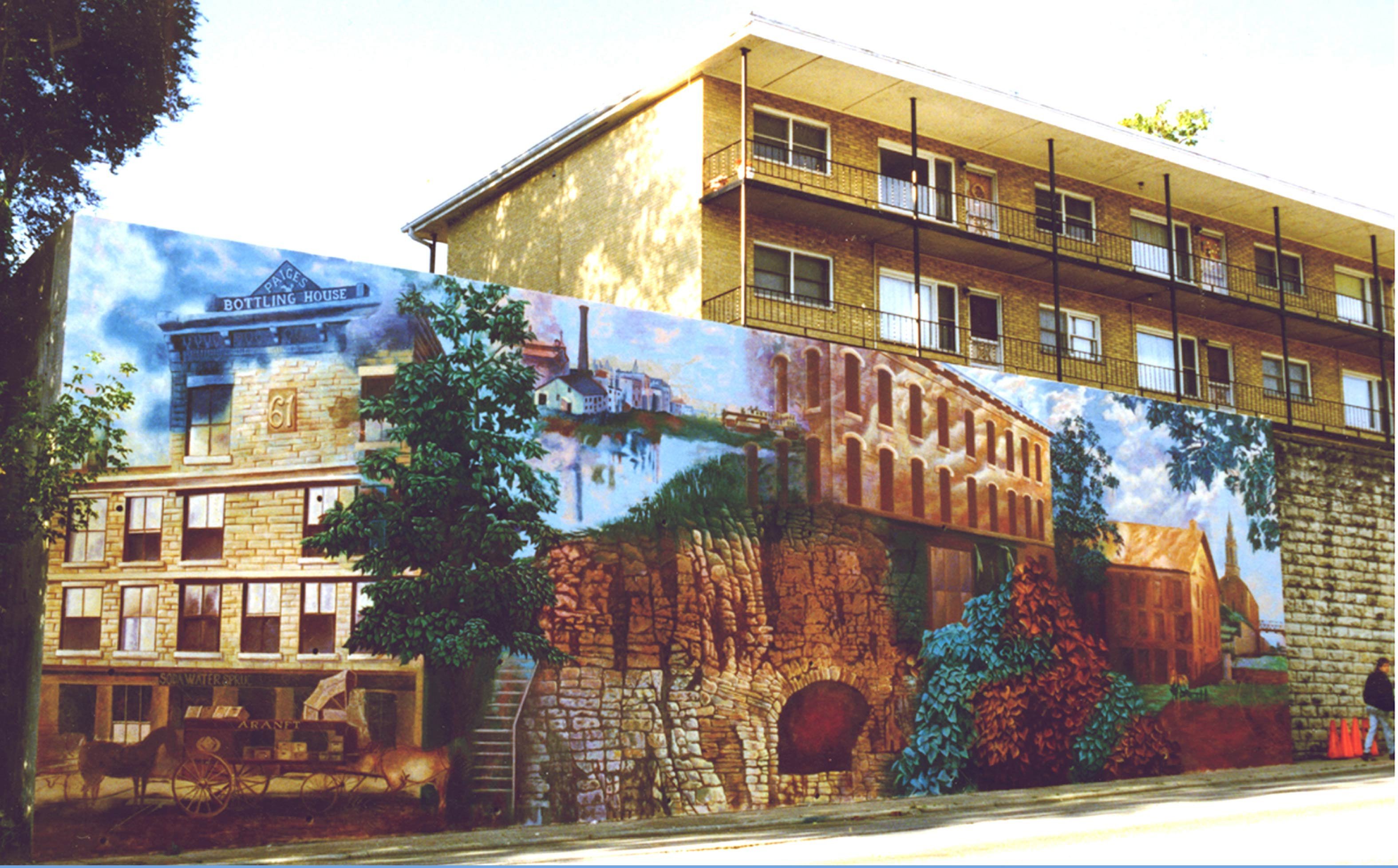 https://steemit.com/dropahead/@kathleenscarboro/a-mural-1840-bluff-street-architecture
@dabird posts so infrequently it is easy to miss him; thankful I did not today. His work has a creativity and energy that is all his own; and I am inspired by how intuitively he can work combining digital and manual work. You can see some of his process in the link below.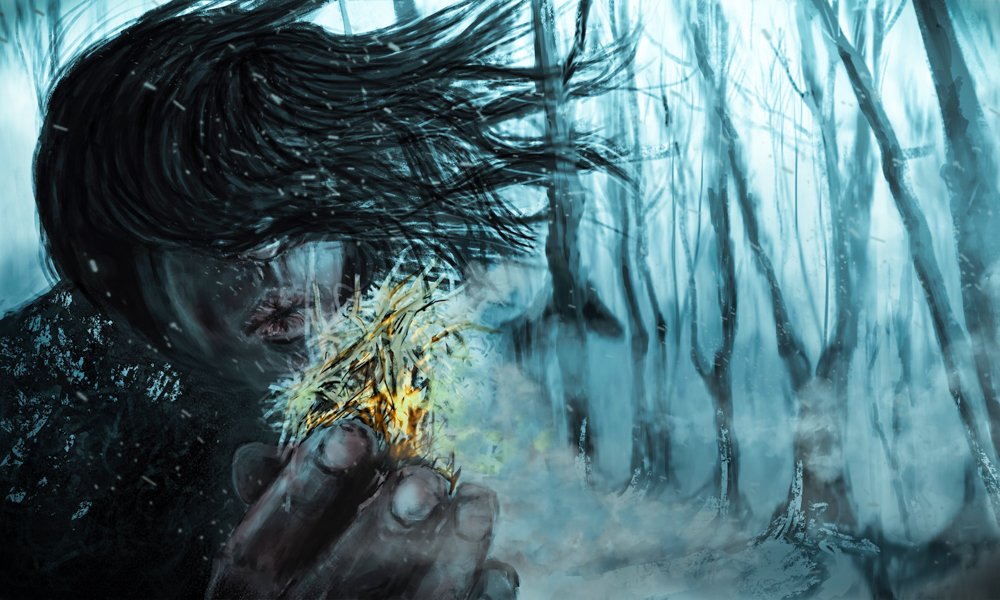 https://steemit.com/art/@dabird/the-breath-of-life
Another week; another magnificent drawing by @korede-arts. Look closely at the gorgeous realness he creates with just a ballpoint pen. Blown away every time I see his work.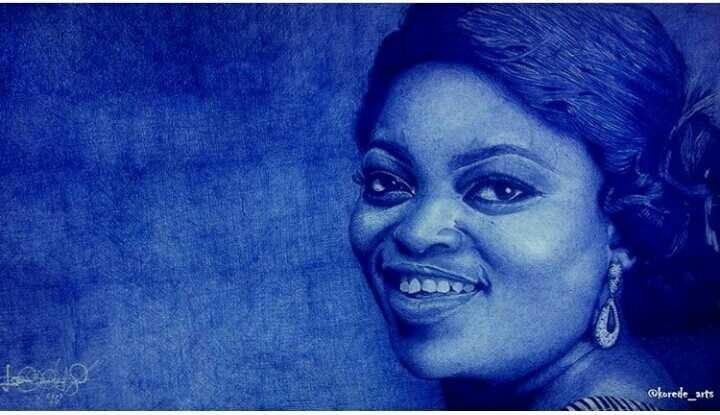 https://steemit.com/drawing/@korede-arts/original-ballpenart-drawing-of-a-very-gorgeous-nigerian-actress-final-drawing-showing-the-step-by-step-of-funke-jenifa-akindele-7eb56b528ce18
Transfixed by @jecminek's musical abstract work.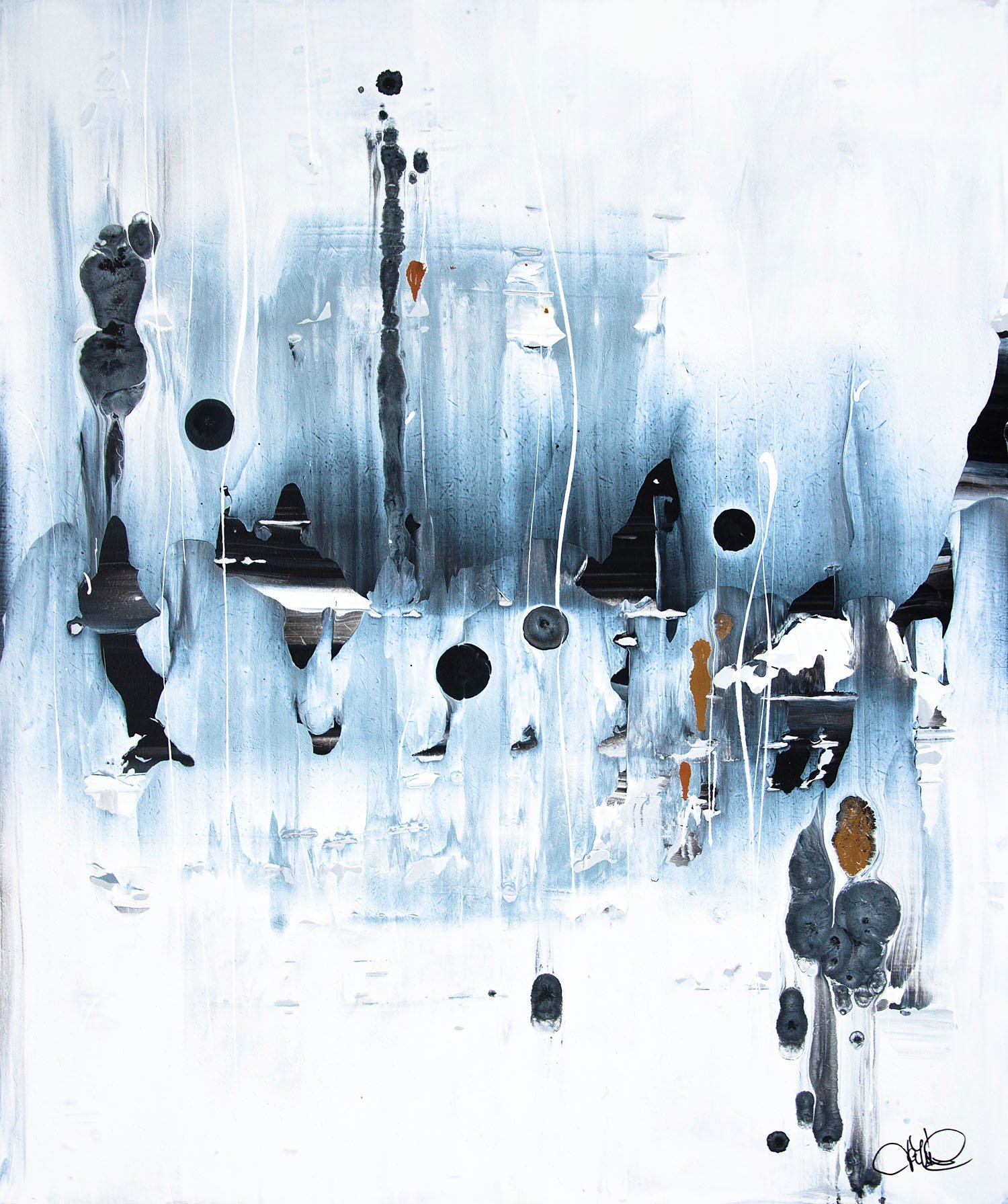 https://steemit.com/slothicorn/@jecminek/unique-technique-abstract-painting-composition-18-523-watch-details
These next pieces are already highly rewarded but I feel a need to share them as further examples of excellence on Steemit.
This older piece by @gric envelopes the soul.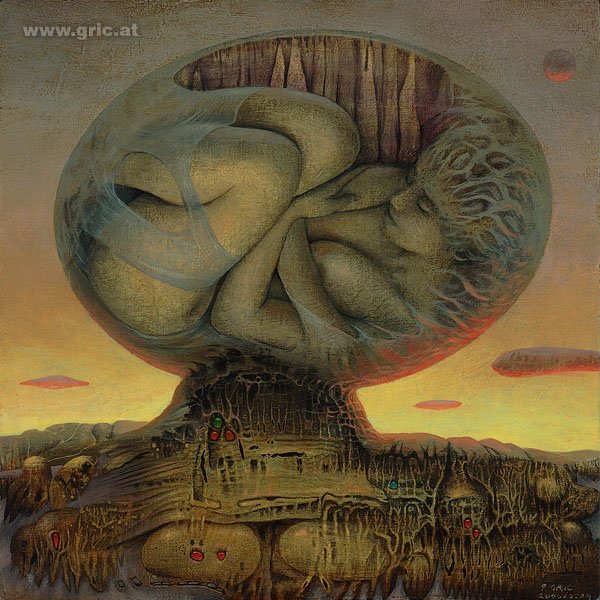 https://steemit.com/artzone/@gric/awaiting-the-rebirth-original-painting-process
This piece by @montiljo is full of such wild transcendent energy. He shows process images as well in the link below.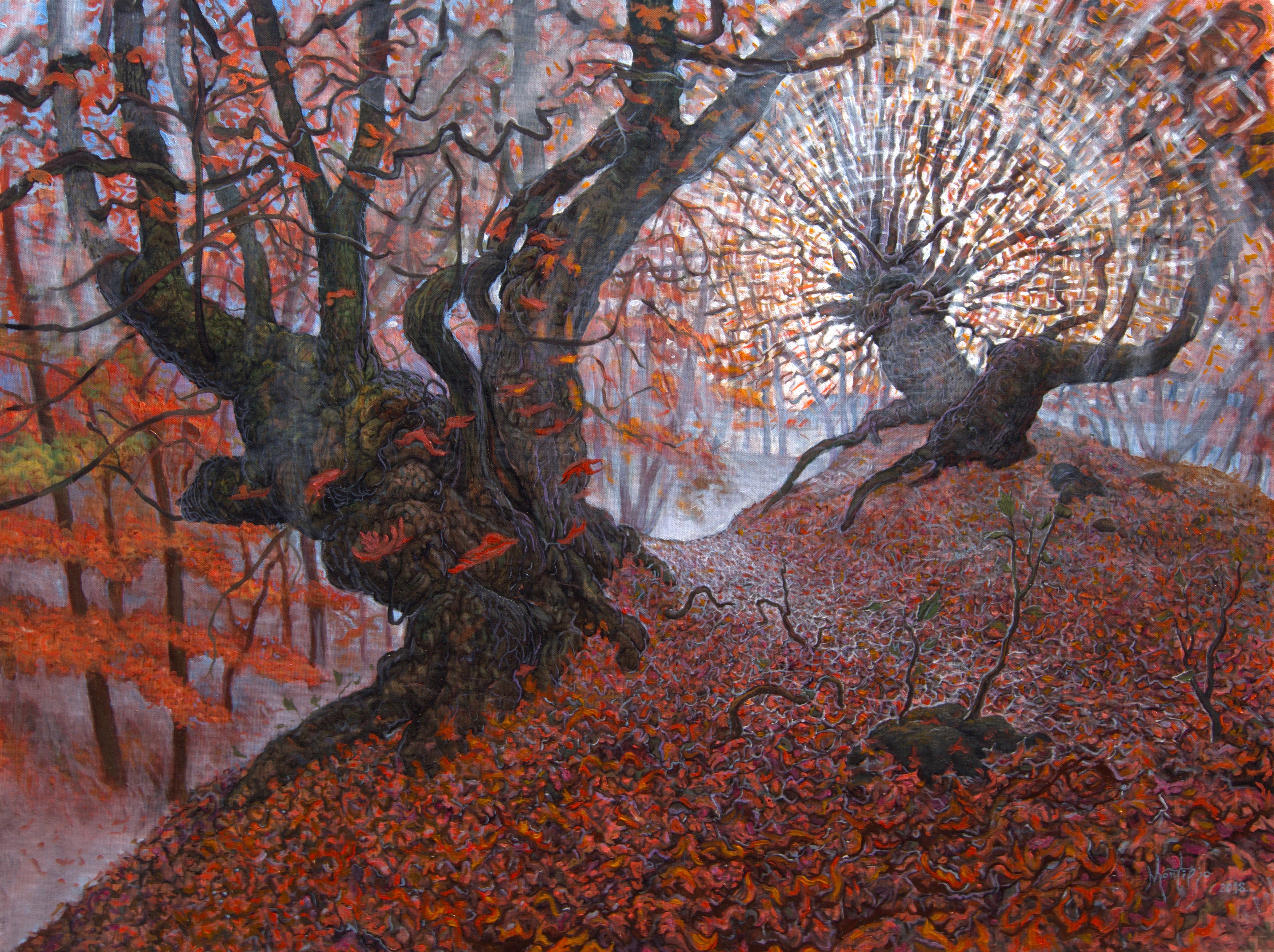 https://steemit.com/teamserbia/@montiljo/my-new-painting-oil-on-canvas-90-x-120-cm-step-by-step-original-content
Not only highly rewarded; but 6 days old; this piece by @haedre is such an affecting and strong image, I love how creatively he uses a limited palette; creating subtle effects on the eye and mind that can only be achieved by long practice and study.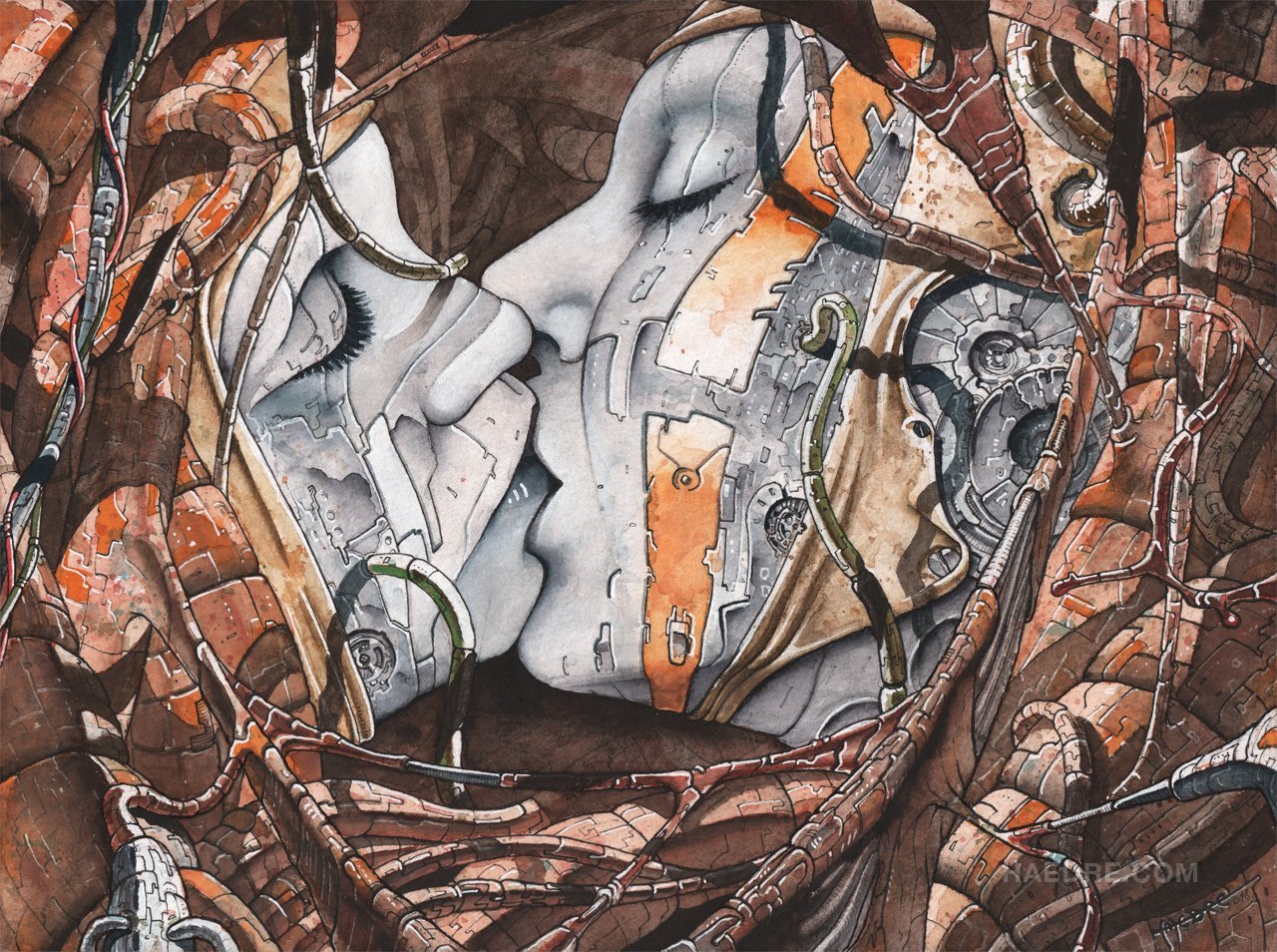 https://steemit.com/art/@haedre/amor-canalis-original-painting-details-and-progress
I have to share this example of beautiful, original, eye catching design by @donnadavisart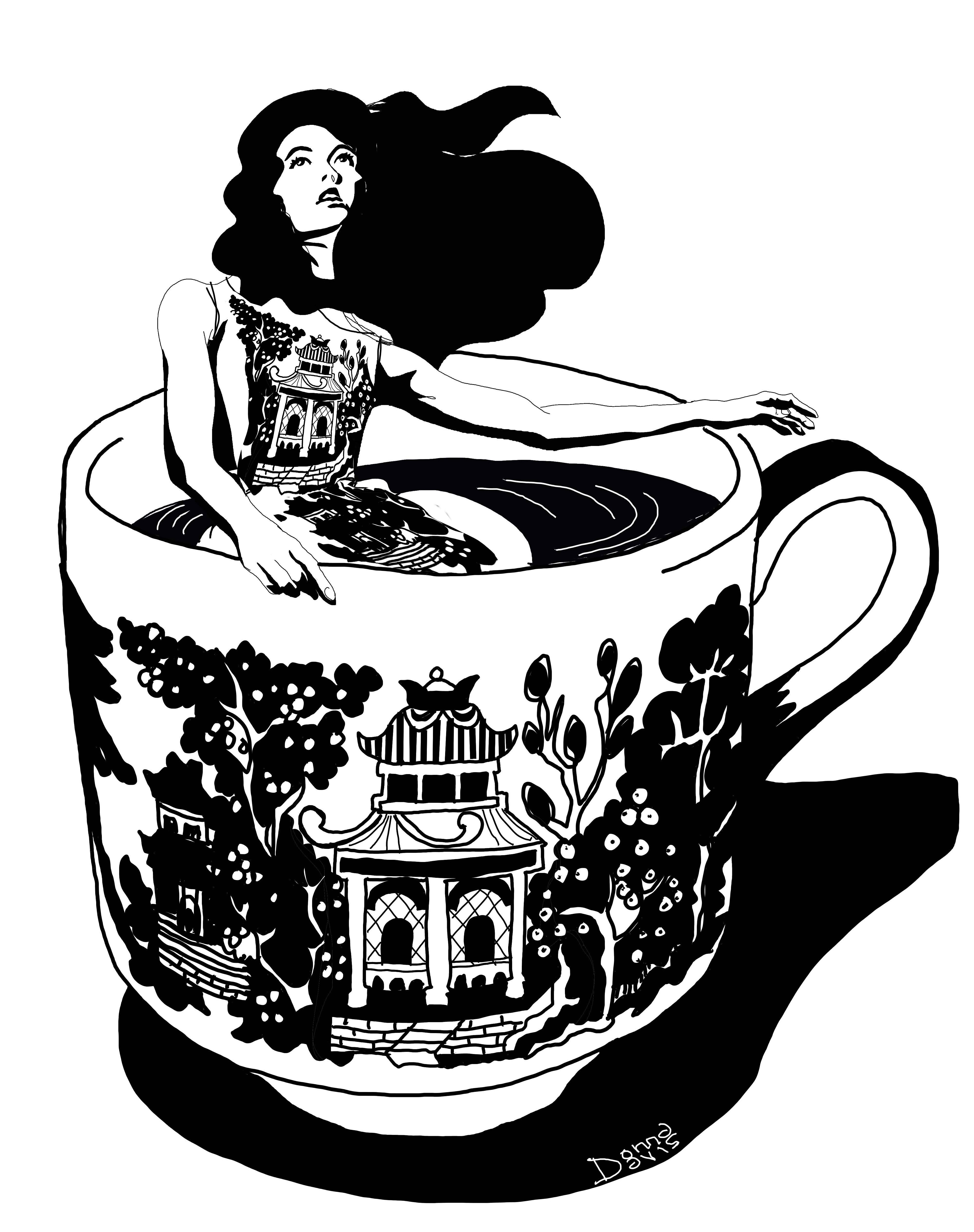 https://steemit.com/art/@donnadavisart/the-coffee-witch-a-black-and-white-cafe-drawing-to-meditate-in-a-busy-week
@twirble signing off. Keep being brilliant steemit!