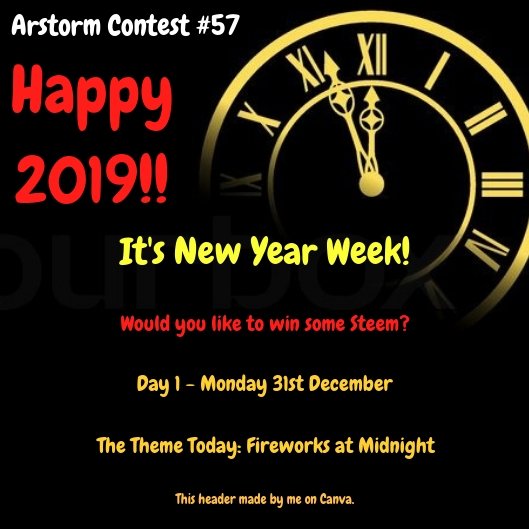 Hey Everyone!
It's 'New Year Week' so let's have some art fun with new themes!!
There is a daily prize of 2 Steem. Remember, you have to enter to win!
Artstorm Contest #57 will run every day from 31st December to 6th January inclusive (7 days altogether).
Every day I post a New Year theme.
Today the theme is 'Fireworks at Midnight'.
Here is a live video as the fireworks happen around the world:
Source
Both digital and non-digital (trad) art are welcome.
Your entry must be your own original artwork created for this contest and relating to the theme. No old art, please.
I need at least three entries to choose a winner. If there are less than 3 entries, the prize will be carried forward.
The prize will be 2 Steem each day.
All prizes are paid two days later, for the entry I like best. So you now have two days to create your entry.
I am looking for creativity, originality and quality :)
This is what you need to do:
• Make a post for your entry with the title 'Entry for Artstorm Contest #57 - 'Fireworks at Midnight'.
• Make the first tag #artstorm.
• Leave a link to your post and a picture of your entry in the comments below. If you don't leave the link, I can't guarantee to find your entry.
• Upvoting and resteeming this post helps me afford to pay the prizes.
Sorry, photography is no longer accepted.
The entry closing time after two days is 8:00 am UTC (Follow this link for a time zone converter.)
I hope you will have time to enter and have fun!!
Other contests you might like to enter:
New: The Foodstorm Contest #1:
https://steemit.com/foodstorm/@deemarshall/foodstorm-contest-1-your-chance-to-win-10-steem

Have you entered Colourstorm, my colour guessing game? It only takes a few minutes to enter and you might win some Steem or SBD! Follow this link for details
https://steemit.com/art/@deemarshall/the-colourstorm-game-day-128

Follow this link for details of 'The Butterfly Colouring Contest #21:
https://steemit.com/butterflycolouring/@deemarshall/the-butterfly-colouring-contest-21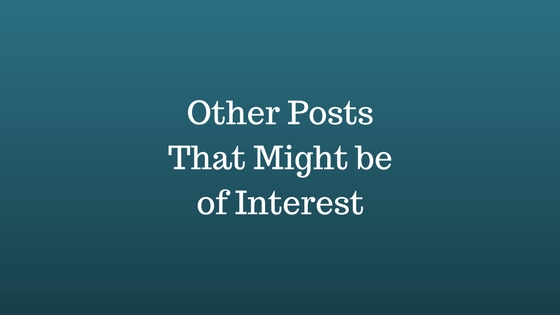 @organduo's Pinky and Spiky Drawing Contest
@magiccleatus Zen Colouring Contest - Coming Soon.
Here is a preview of the themes for Artstorm Contest #57.