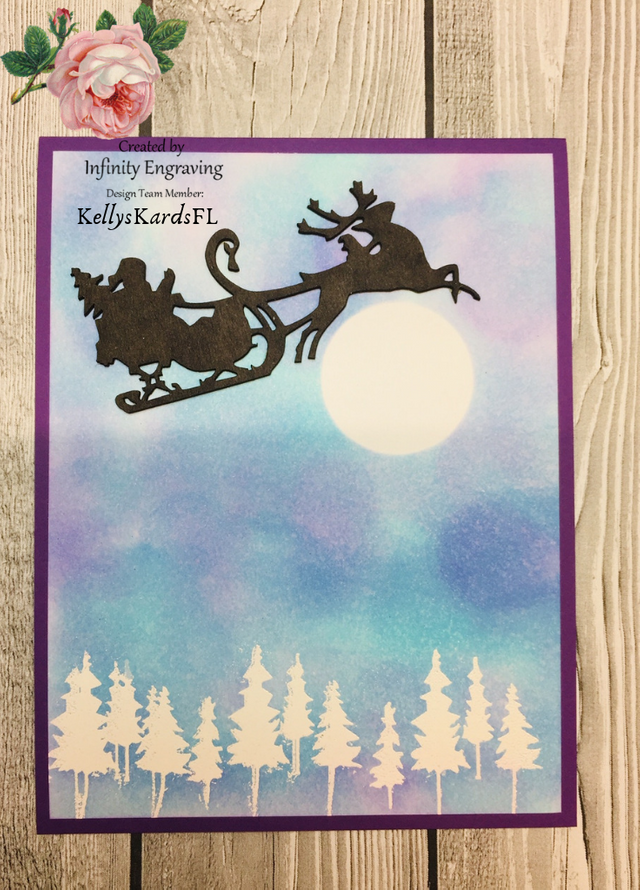 I'm here today to share an adorable Christmas card I created using the unique chipboard Santa and his sleigh from Infinity Engraving.
Santa comes to you as unfinished chipboard and is just waiting for you to use your imagination to create something beautiful.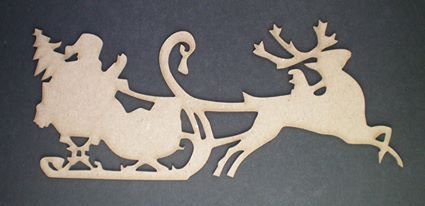 I used black die ink and pressed the pad onto the chipboard. As the ink was drying, I created a moon with a die cut circle and temporarily adhered to white cardstock and used a pine tree stamp in my Misti along and stamped the bottom of the card and used white embossing powder. Then I used royal blue, teal and purple ink with sponge daubers to create the background. I removed the die cut circle to reveal the moon that Santa and his sleigh are flying over.
At Infinity Engraving you will find unique, one a kind craft and art supplies. If you don't see what you are looking for just ask and chances are they have it or can make it and they never charge design fees for custom orders/requests.
The Infinity Engraving Etsy Shop can be found here https://etsy.me/2UqdtGw Take a little time to look around and I'm sure you can find a few items you can't live without. You can use XMASFUN for 10% off this Santa sleigh through July 31.
I'm looking forward to creating more projects with Infininty Engraving's unique products.
Have a good day and enjoy a great cup of coffee.
-Kelly
Blog: https://steemit.com/@kellyskardsfl
Facebook: https://www.facebook.com/kellyskardsfl/
Instagram: https://www.instagram.com/kellyskardsfl/
Pinterest: https://bit.ly/2np9Y0k
Twitter: https://twitter.com/kellyskardsfl
YouTube: https://bit.ly/2WakGqt
Design Team Member: Infinity Engraving
Previous Team Member: Try Stampin On Tuesday, Nevermore Creations, and Stamprints