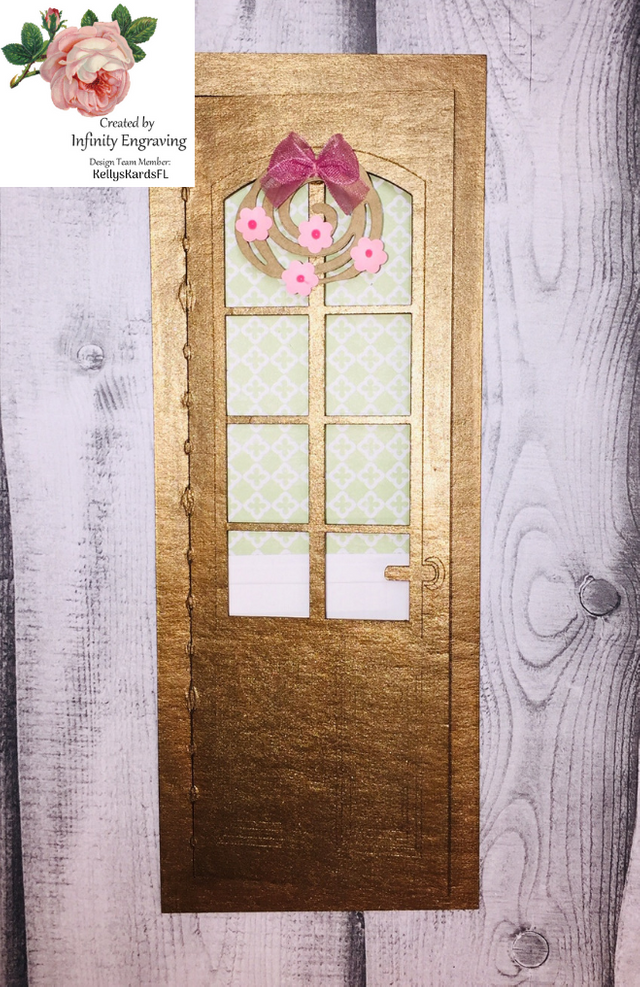 I'm here today to share a Unique Chipboard Door from Infinity Engraving.
The door comes to you as unfinished chipboard ​pieces ​and is ready for you to use your imagination to create something beautiful.
I used gold paint to pain the door and frame. I decided I wanted to create a surprise behind the door. I use some pretty green paper for the wallpaper and I used white card stock and my Martha Stewart scoring board to create bead board. I used another piece of white card stock to create the chair rail. I stamped a little dog that looks like my dog Honey and I added a tennis ball. I finished it off by adding a wreath with flowers and a bow on the front. I attached all of the pieces with hot glue.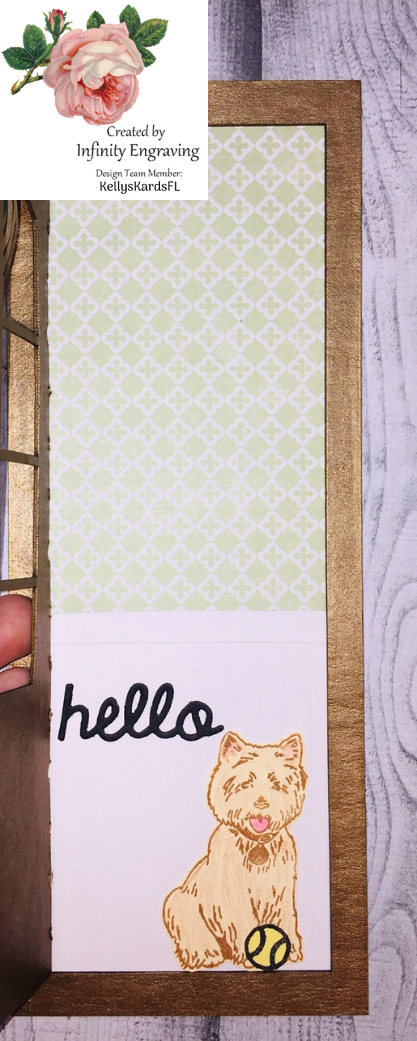 At Infinity Engraving you will find unique, one a kind craft and art supplies. If you don't see what you are looking for just ask and chances are they have it or can make it and they never charge design fees for custom orders/requests.
The Infinity Engraving Etsy Shop can be found here https://etsy.me/2UqdtGw Take a little time to look around and I'm sure you can find a few items you can't live without. ​Use code 4FREEDOM​ until July 31, 2019 for 10% off the door.
I'm looking forward to creating more projects with Infininty Engraving's unique products.
Have a good day and enjoy a great cup of coffee.
-Kelly
Blog: https://steemit.com/@kellyskardsfl
Facebook: https://www.facebook.com/kellyskardsfl/
Instagram: https://www.instagram.com/kellyskardsfl/
Pinterest: https://bit.ly/2np9Y0k
Twitter: https://twitter.com/kellyskardsfl
YouTube: https://bit.ly/2WakGqt
Design Team Member: Infinity Engraving
Previous Team Member: Try Stampin On Tuesday, Nevermore Creations, and Stamprints