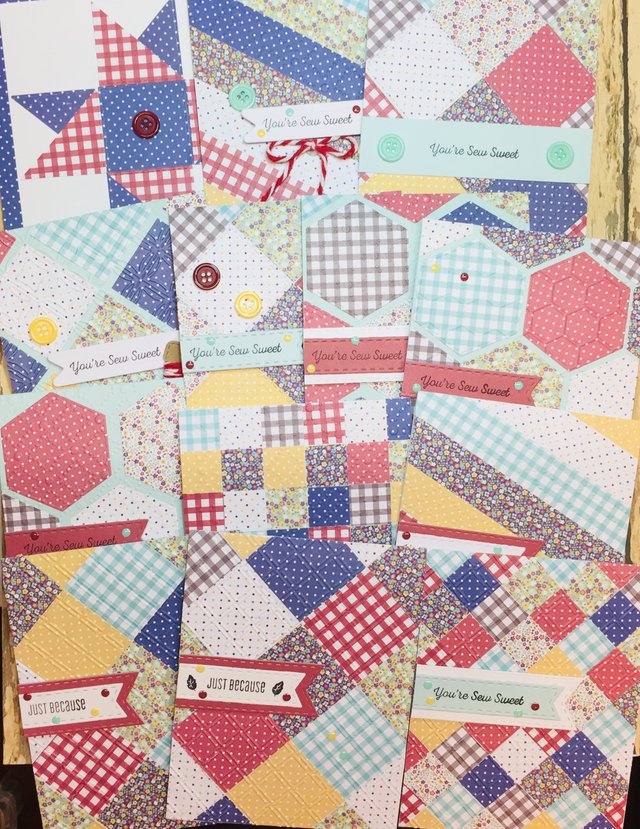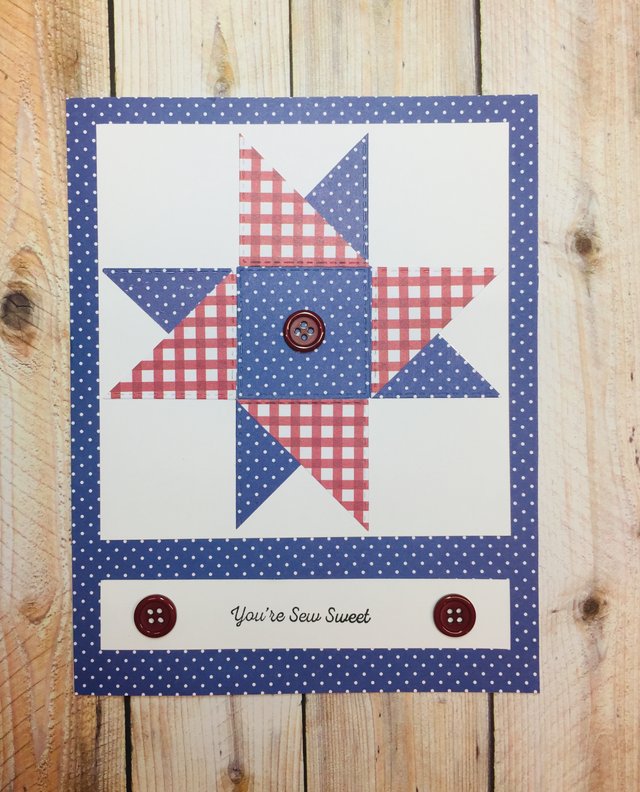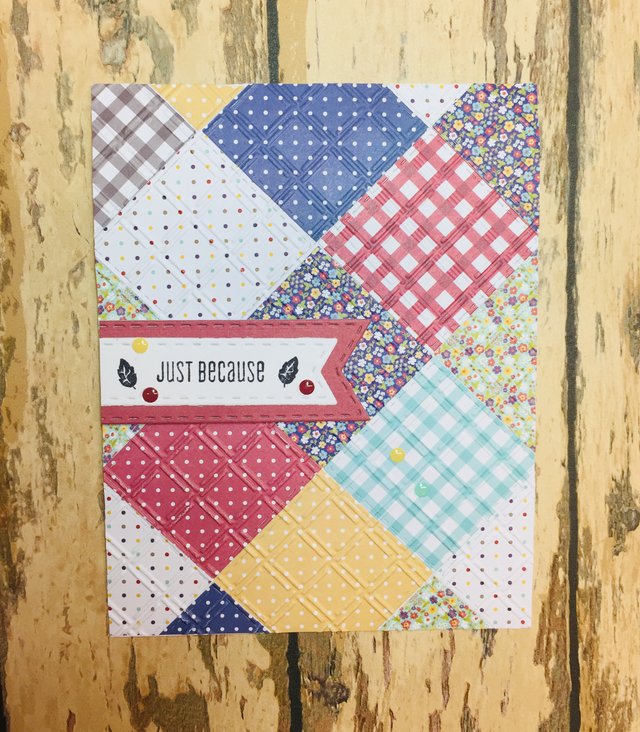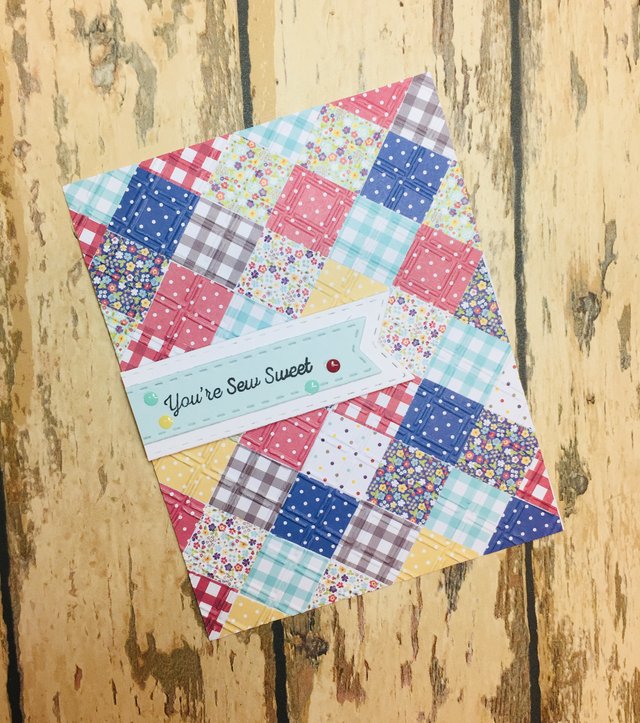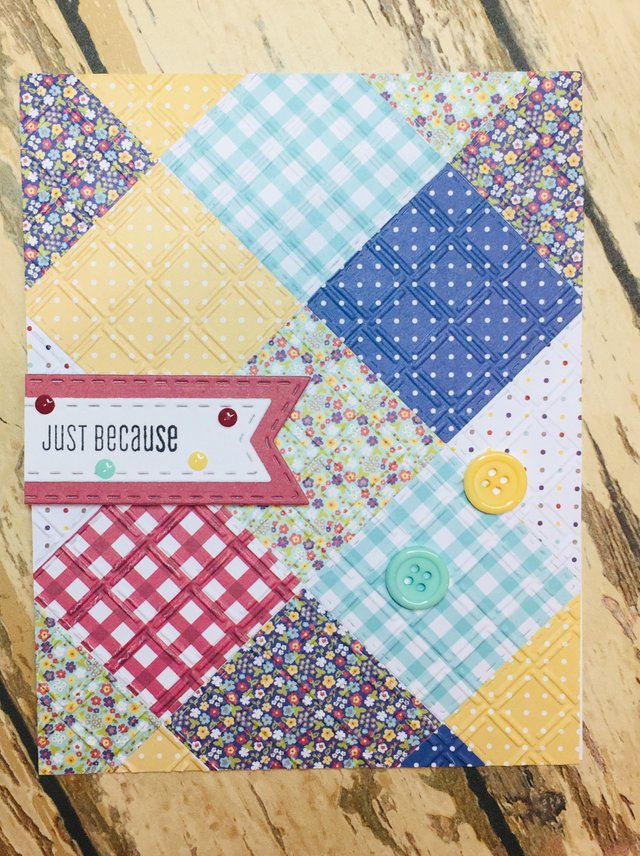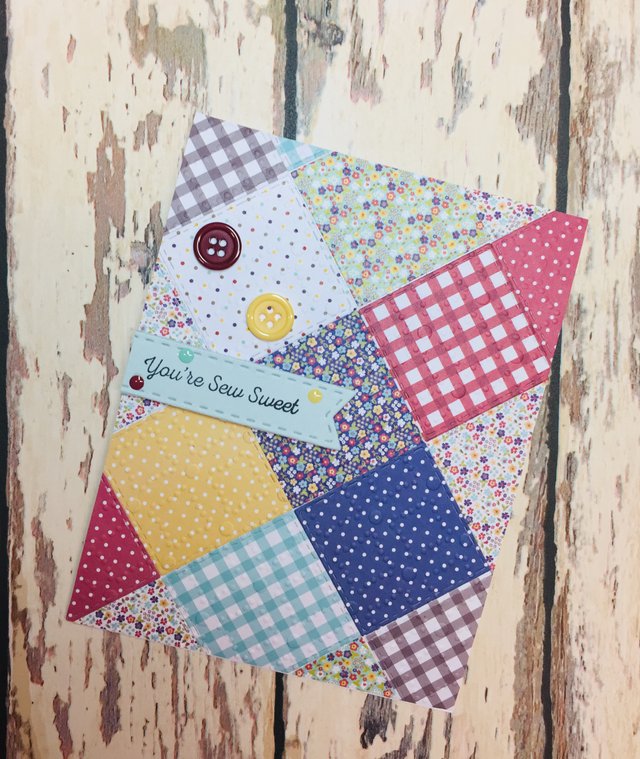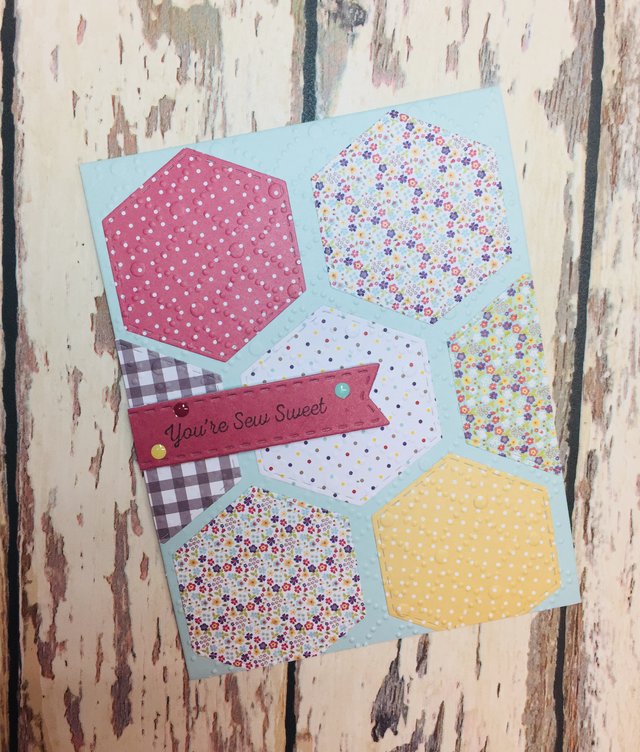 This post is ​brought to you by Annie's CardMaker Kit of the Month Club! With the Cardmaker Kit of the Month you get to unbox a new theme every month. Make cards for birthdays, holidays, sympathy, get-well-soon, and other occasions! Your kits arrive in your mailbox every 4 weeks. The cardmaker kit of the month is perfect for building up your supply of cards so you will always have cards ready to send out when the need arises.
Check out the website at www.cardmakerkitclub.com https://bit.ly/2EhyYPM and Use discount code KELLY50 to save 50% on your first kit and get a free zippered storage bag and some handy tools with your first kit.
I was so excited when I received​ this kit. I love making "quilted" cards and the paper in this kit was awesome.
The kit includes enough supplies to create 8-10 cards but I created ​many more cards with one kit. I was able to create so many cards because of the generous amount of supplies included with the kit.
The card kit I received contained
Cards and Envelopes
Patterned Paper
Cardstock
Baker's Twine
Buttons​
Enamel dots​​
A self-cling stamp set
Instructions for creating cards
I hope that you use discount code KELLY50 to save 50% on your first kit. I don't think you will be disappointed.
Have a good day and enjoy a great cup of coffee.
-Kelly
Blog: https://steemit.com/@kellyskardsfl
Facebook: https://www.facebook.com/kellyskardsfl/
Instagram: https://www.instagram.com/kellyskardsfl/
Pinterest: https://bit.ly/2np9Y0k
Twitter: https://twitter.com/kellyskardsfl
YouTube: https://bit.ly/2WakGqt