🎨 Creative Kids, Cats, and Comics - Artists In Bloom!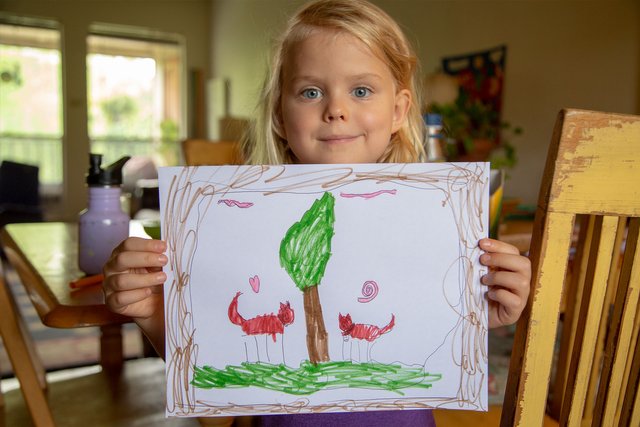 For our family's first entry into the fabulous #artistsinbloom invitation by @everlove, we have a marker illustration by Rosalie, age 5.
Rosalie's Cats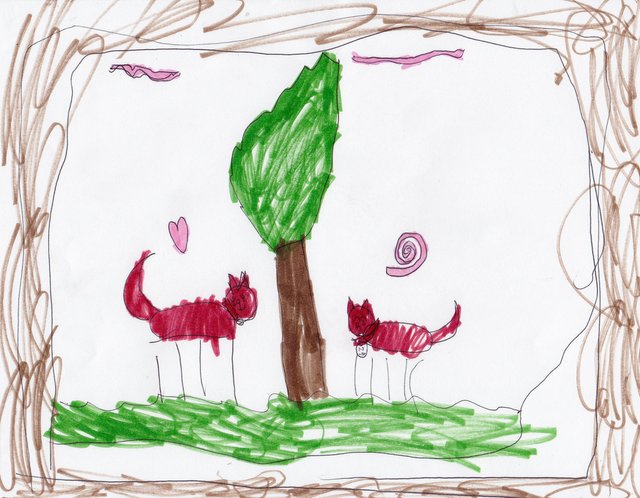 Rosalie's artwork features our two cats: Celo (short for Ocelot) and Beija (Portuguese for Kisses).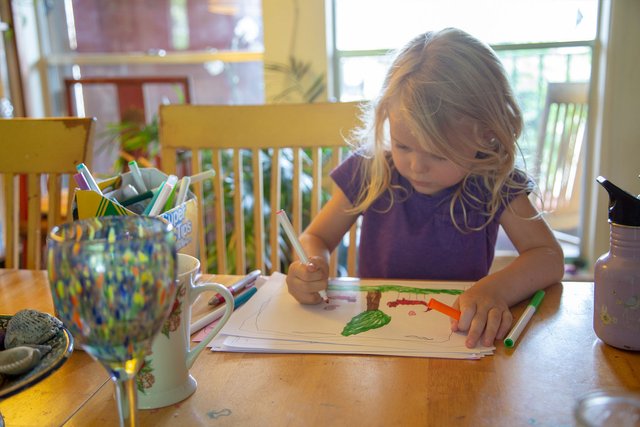 Her creative process looks like this.
---
Gabriel's Superheroes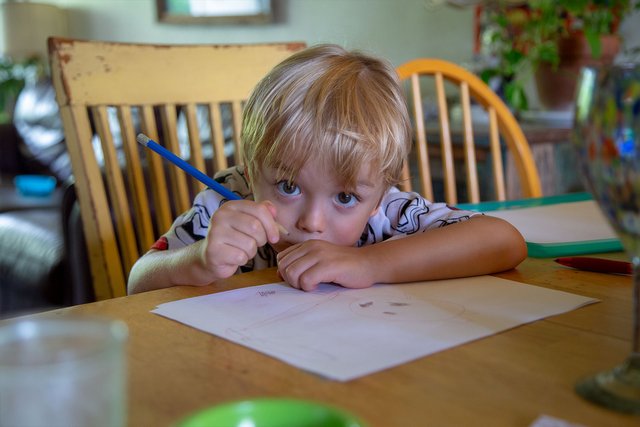 Gabriel, age 3, is currently learning to draw superheroes, with the help of his superbrother.
---
Daniel's Comic Book
Daniel's comic book is starting strong, as you can see.
Another exciting project underway in our household is a comic book called Superstar - Return of the Ninja Stars, by Daniel, age 9. Since we had the camera out, we decided to create this 1-minute video intro. You can be the first to see it!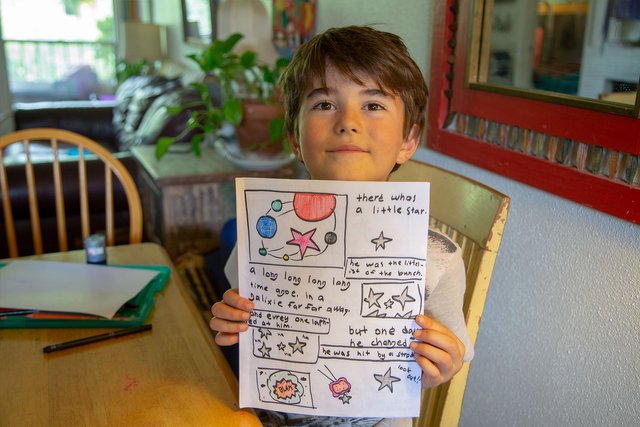 Daniel says he's waiting to create the cover until the book is finished. Here's Page 1.
---
The Acknowledgements
We're grateful to @everlove for bringing us Artists In Bloom #13. This is our first time participating directly in the event, although we've been admirers for a long while.
Personally, I see the vital importance of creative expression in the world. It feels very meaningful to put these kids' visions onto Steemit today, celebrating their creativity. I feel grateful for the freedom to share my thoughts, words, and actions through Steemit.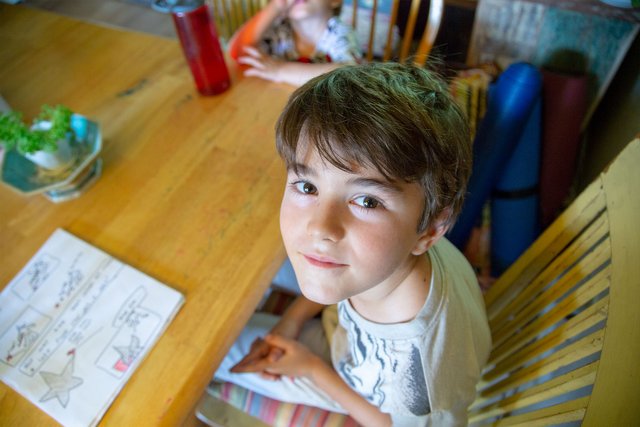 Thanks so much for checking out our artwork!
---
This post contains 100% original content by @cabelindsay (and kids).